It's arguably the biggest thing to happen to wooden coasters since the introduction of steel rails. Wooden Coasters are now going to new heights, new angles and taking coaster riding to new degrees. The coaster blazing the trail is Silver Dollar City's Outlaw Run. The coaster aims to be the first coaster to have three inversions, with a first of it's kind Wooden Barrel Roll, and a goosebump inducing 81 degree drop. Silver Dollar City is taking us behind the scenes and "Through the Barrel Roll" for a glimpse at this thrill defying coaster.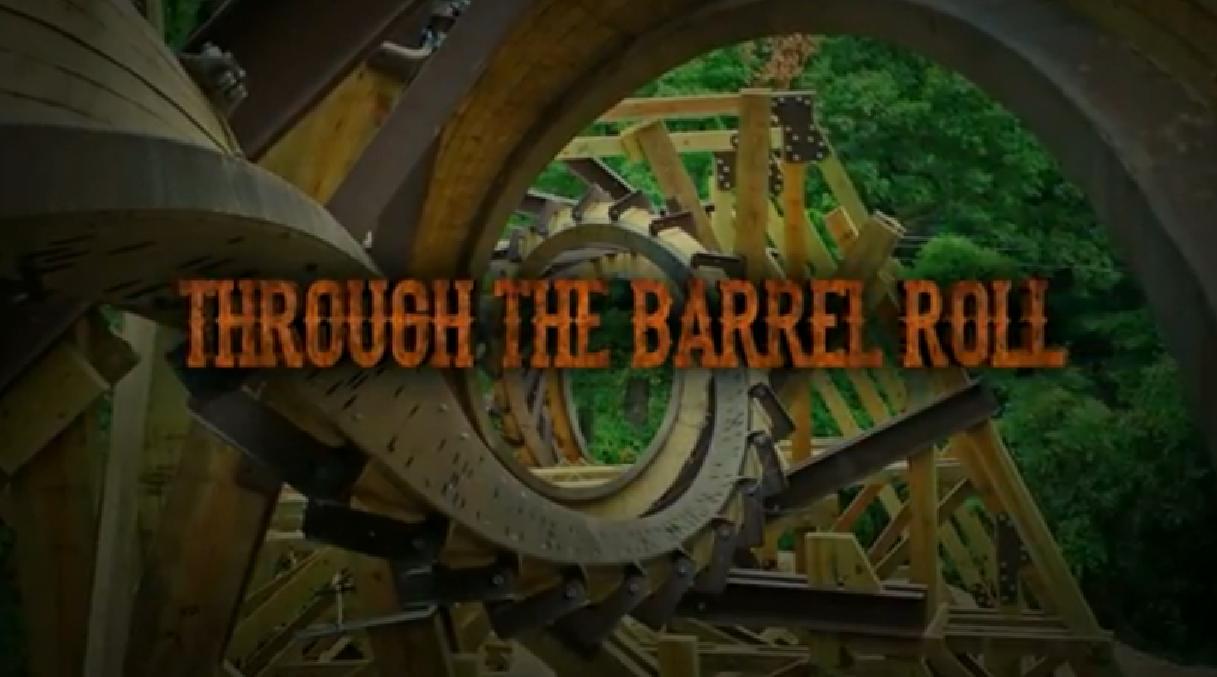 Silver Dollar City has released a series of behind the scenes videos showcasing this logic defying coaster that is breaking new ground in the world of wooden scream machines.
Part 1
In the first episode of Through the Barrel Roll we are taken to the trade show floor of IAAPA for the reveal of the "Stagecoach" cars, the actual cars that will be used on Outlaw Run.
Part 2
In the second part we are taken to the computer screen to take a look at the design process of one of the key elements on this record breaking new coaster.
Part 3
Outlaw Run is now complete and is testing! We get a full POV of the coaster and an amazing first look at what it will look like when this ride finally opens this Spring!
Plus Silver Dollar City has sent us some really amazing pics of this monster testing!
Stay tuned for more episodes to go behind the scenes of Outlaw Run opening this year at Silver Dollar City!
For more information about Silver Dollar City, including tickets, visit the official website!