The 18th annual Halloween & Attractions show is right around the corner. From March 6-10, hundreds of buyers and vendors in the haunt and attraction industry will gather in St. Louis, MO for the massive trade show. The vendor HauntBots will be releasing a brand new prop controller at the show. HauntBots are a leading company for audio and prop controllers for many theme parks and haunted attractions.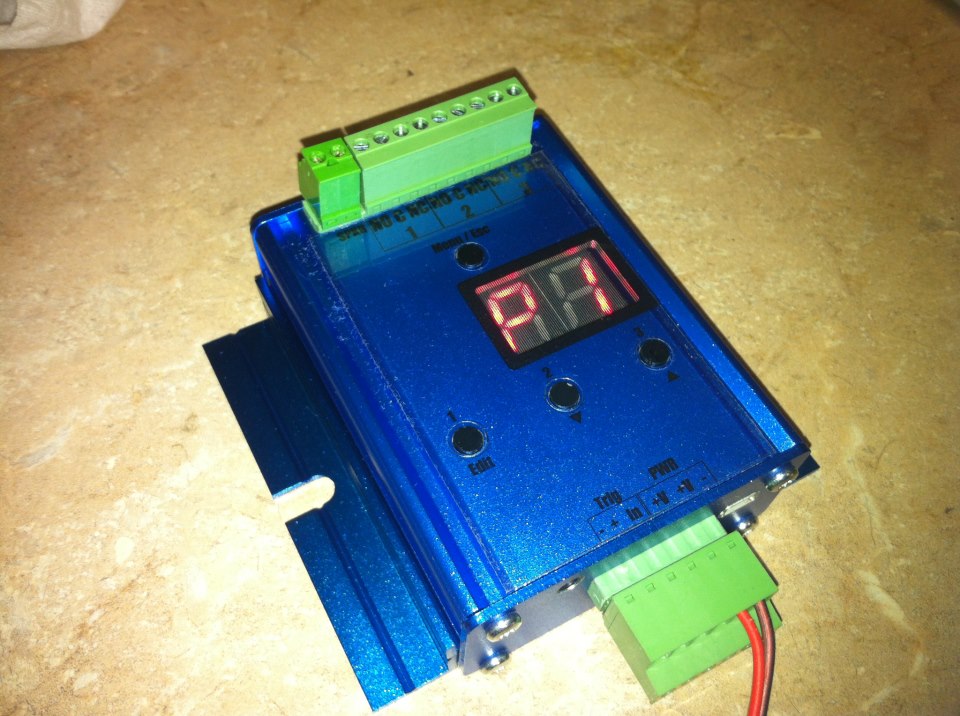 "The E3"
One of HauntBot's new items this year is called the E3. It was a collaboration of specific element requests from their largest customers; Haunters and Prop manufacturers. The E3 is packed with features fully accessed through push button programming and a 2 digit LED display to give instant feedback so users know exactly what parameters are being set.
A common criticizum from buyers was that the HauntBot's team needs to keep things simple. I had a quick chat with Pete Rondeau, President of HauntBots, about their new products. Here's what Pete had to say;
"I believe that our previous controllers combined with our software are some of the easiest, most flexible controllers on the market, however, I understand if you are pushing people through the door and you decide you really need to tighten up the length of a particular animation nobody wants to crawl behind it with a computer, especially for a simple pop-up style prop. To address this we created the all new E3."
Through a simple push button interface, users can adjust every function built into the controller. Things like how many shows (up to 9 plus an ambient), what audio clip to use with each show (clips can be shared between shows or each show can have a unique soundtrack), and the volume of the audio clip for each show are all accessed from the panel. Additionally, features like pre show delay, post show delay, show over ride (the ability for one show to step on another) and of course the programming of the show itself is all handled through the push button interface. Furthermore, even though it is only 3 outputs, programming works just like their larger controllers that use a computer interface, meaning users can program all 3 outputs at one time or create the show in layers doing 1 or 2 outputs together.
For the prop building customers one nice feature is the USB jack which allows a show sequence created on the controller to be extractedand then download that to multiple props, eliminating the need to hand program each prop and there is no additional hardware or software to buy, just a standard USB cable and the software to do the transfer is available free. The E3 will also be shipped with a small library of sound effects so it literally can be used right out of the box; there is no need to hook up a computer or record a sound effect to it. A starting library is in place and HauntBots expect to continue adding various effects as they are requested. However, I expect serious users will ultimately use their own audio.
I would also like to mention that there is a built in amp (40 watt class D). One of the design criteria presented by a HauntBot's customer was that they wanted to do away with amplified speakers at their props. Their entire haunt is run on low voltage except for some extension cords they ran for speakers. Their desire was to keep the fire marshal happy, do away with all extension cords, have one box that would control the prop, supply the sound, and do everything on low (10 – 24 vdc), of course to get the full 40 you need 24 volts. For times when 40 watts isn't enough, the E3 has a stereo line-out jack you can run into any amplifier. Finally, this controller is in the same rugged enclosure that HauntBots have been using for years, and the board is truly enclosed and protected. No part of the circuit board extends outside the enclosure and a car can literally be driven over these boxes without damaging them!
The HauntBots team put this theory to the test!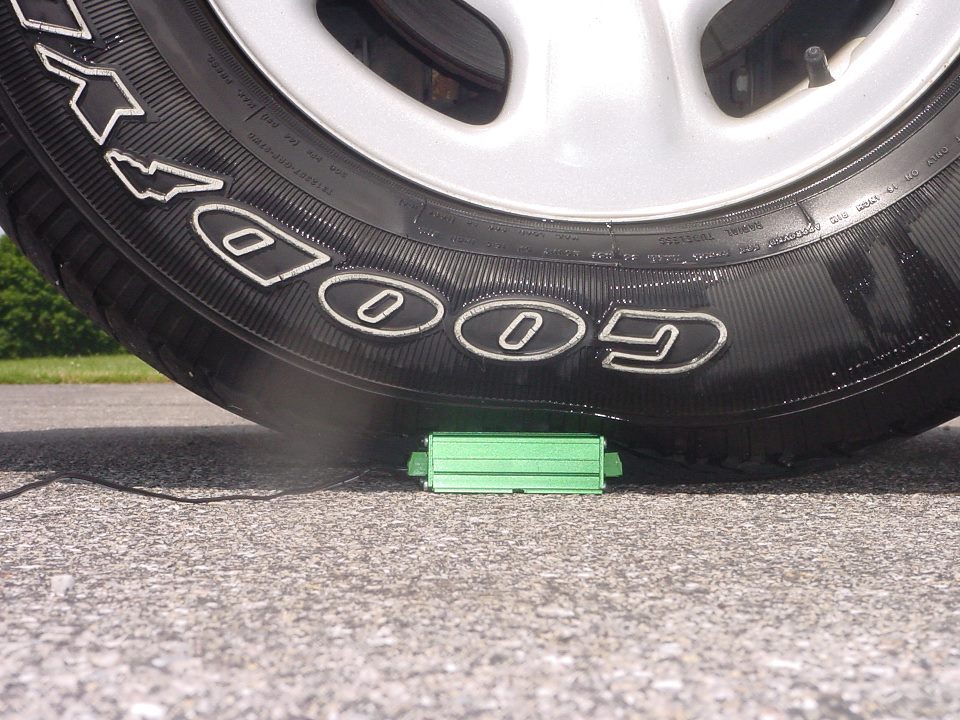 Although it isn't recommended that anyone drives a car over a controller, there have been cases during the end of the season when walls start to come down at haunts, somebody forgets a controller tucked away somewhere, and a wall panel comes slamming down with the controller. In this case, the entire controller would be protected!
Besides the E3, HauntBots plan to release another controller at the Transworld's HAA Show. For about 2 years, they been selling the QFA 8, an 8 channel controller that runs from a SD card and has integrated sound with a 24 watt stereo amp. Over the past few months, HauntBots have been testing a re-designed version called the "Octet". The Octet has some new changes that everyone can appreciate. After a few months of testing, the HauntBots team feel the Octet is ready for prime time, so it will be added to their site as a regular product. The new Octet controller will debut at the the HAA Show from March 6-10.
We got a sneek peek look at their new design, but this is all we can release for now.. You will have to visit their booth to see it's release!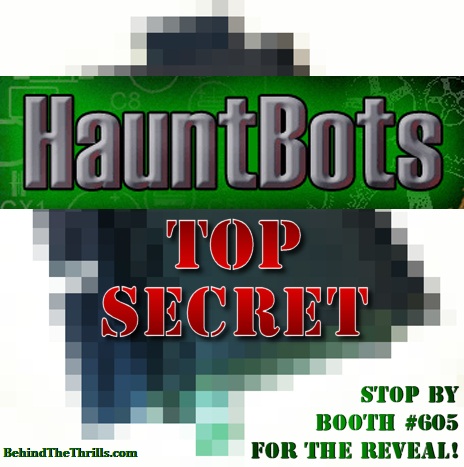 The Octet will be on display as well as the new E3. Stop by booth #605 to check out their full line of controllers!
For more info visit the official HauntBots website at www.hauntbots.com

Be sure to check out our exclusive 2013 Transworld HAA Show PRINTABLE GUIDED SCHEDULE here!

keep it social!
Follow us on twitter @BehindThrills
Like us on facebook: facebook.com/BehindThrills