Kings Dominion already has the world's largest kids area coming with the all new Planet Snoopy for the 2013 season. however the park is giving guests a reason to come back again and again this season with all new entertainment offerings all season long. From karaoke and Peanuts to Fireworks and Street performers, there's going to be a little something for everyone this season.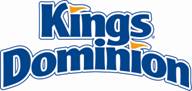 Kings Dominion is adding an unprecedented 7 new shows this season, for a total of 10. Each show will offer a little something different and give guests a break from all the coasters and thrills the park is known for. The biggest new show is  all new "All Wheel Sports", a BMX-style show with bikers, skaters and gymnasts who were semifinalists on Season 7 of NBC's "America's Got Talent".  "All Wheel Sports" will be performed in the PEANUTSTM Showplace Theater in Planet Snoopy daily from June 22 – August 18. Broadway is making its way to Kings Dominion with the all new "On Broadway" musical revue at the Kings Dominion Theatre. From the classics that started a sensation to the biggest hits in New York, "On Broadway" takes over from June 15 – August 18.
But the fun doesn't stop there! Here's even more of the shows heading to Kings Dominion:
NEW – Charlie Brown's All Star's:

 Help cheer on Charlie Brown, Lucy and Linus as they gear up for the big baseball game in this all-new family musical, running March 29 – October 27.

NEW – Schroeder's Sing-Along: 

Warm up your voice and join Schroeder and the PEANUTSTM gang for singing and dancing fun, running March 29 – October 27.

Got Country:

 Kick back and relax as 

country music takes center stage as we celebrate some of today's hottest hits, running March 29 –

 September 2.

NEW – Karaoke Superstars:

 

Take to the microphone with the biggest hits from the 50's to today and be a star on stage, running March 29 –

 September 2.

NEW – Pop Fusion: 

Keep the party going as Kings Dominion presents today's most electrifying hits, running April 27 – September 2.

PEANUTSTM Rockin' Party: Join the PEANUTSTM gang for a rockin' party on International Street, photo opportunities, along with meet and greets following the show.

NEW – Dominion at Dusk: 

The sky lights up at night with "Dominion at Dusk", featuring more than one million LED lights in "Snoopy's Starlight Spectacular", a chance to join singers and dancers with a new live show, "Street Beats"  and time to blast off with our nightly fireworks show. "Dominion at Dusk" will start at dusk on all 10:00 PM park closings, April 27 through September 1.

 
Dominion After Dark is an expected move, with other Cedar Fair parks having huge success with their nighttime shows. Busch Gardens Williamsburg also has huge success with their nighttime line up-Illuminights.
For more information about the new shows, including tickets, visit the official Kings Dominion website by clicking here!