Legoland Florida is bringing the power to life this July with the all new land Legends of Chima. The all new land will feature an all new water attraction, interactive Speedorz Arena, 4D Movie experience and character meet and greets. The Legend of Chima is an all new product for Lego and the area will launch concurrently with an all new show on Cartoon Network.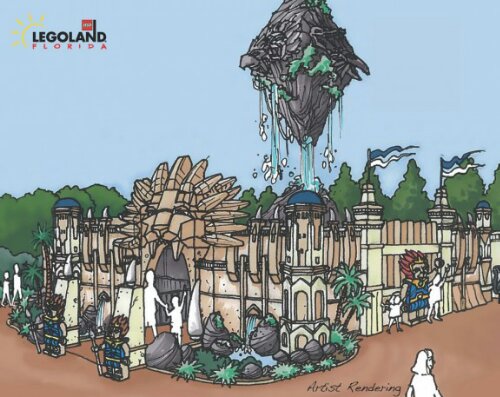 The new area will tell the tale of animal tribes in a battle over CHI. While CHI has the power to do good, it also holds the key to make those wishing to do evil very powerful.
Check out the full announcement:

Guests will enter the land of Chima through a gate where a mountain floats overhead. Inside guests will be able to board an interactive water ride, do battle in the fast paced Speedorz arena and get pictures with characters from the show.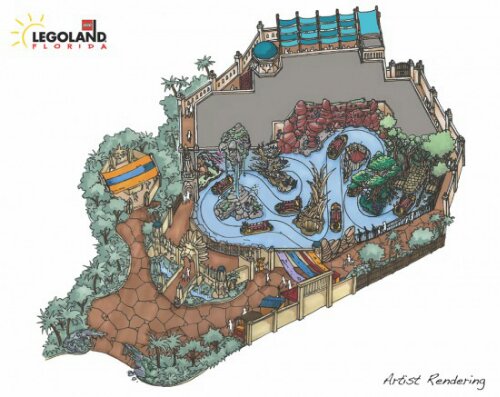 The centerpiece of the area will be the Quest for Chi water ride. The ride will be a splash battle system in which guests battle alongside The Lion Tribe and Laval the Lion Peince as you try to regain stolen Chi orbs from Cragger the Crocodile King.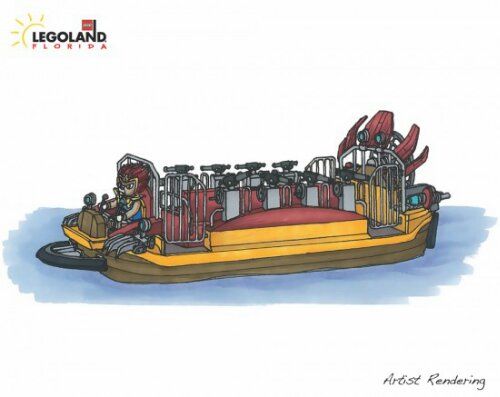 Each side will offer a unique ride and diffferent interactive elements so that each ride will be different.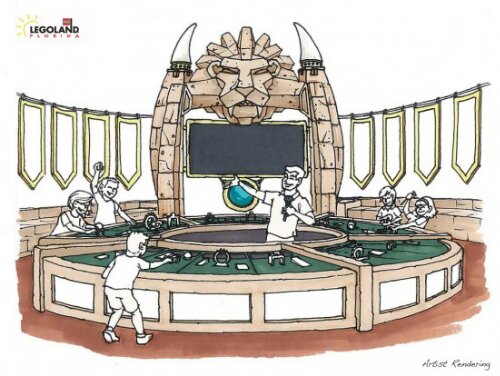 Guests will be able to battle each other in the Speedorz arena with interactive toys and figures.
The Wells Fargo 4D theater will be home to the Legends of Chima 4D experience, bringing guests into the world of Chima amd alongside the tribed im their quest for CHI.
See a construction tour of the area, and check out interviews with the General Manager Adrien Jones, and execs from Lego and Cartoon Network:
The park has also partnered with Cartoon Network to bring this world to life at the same time the all new show comes on air. Cartoon Network will also bring other properties to the Legoland parks in the future. This marks the first time any theme park has rolled out an all new area based on a brand new product. However Chima has had the highest test ratings among the target audience making it a target for success.
Check out even more pictures from the announcement and construction site!
Legends of Chima will open at Legoland Florida this July.
For more information, visit the official Legoland Florida website by clicking here!