One of the biggest draws of Disney's Star Wars Weekends is the huge amount of specialty merchandise. Here fans can find exclusive Star Wars and of course Disney collectibles. After the huge success of last year's unique offerings, such as the "Freeze yourself in Carbonite" figures, Disney has rolled out an entire line of new and unique items for those who are strong with the Force. From new figures, and pins to exclusive Passholder tags, there is a little something new for every Jedi.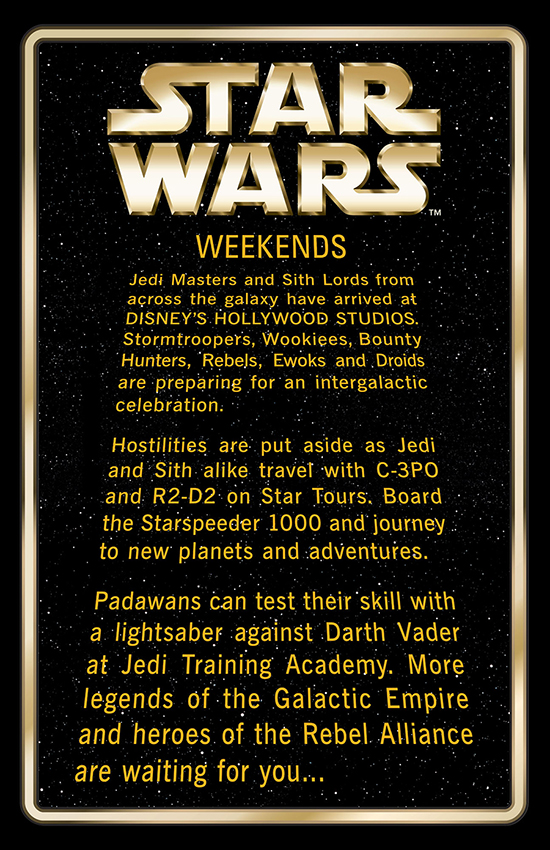 This year Star Wars Weekends celebrates the 30th anniversary of Return of the Jedi. First released in 1983, Return of the Jedi was the final chapter in the original Star Wars Trilogy, and should have been the end of all the celebration. However, it was only the beginning as it solidified Star Wars into the hearts and minds of little geeks everywhere. This year Star Wars Weekends at Disney pays tribute to the ending of the first Trilogy with a new logo and all new merchandise.
The Disney Parks Blog gives us a first look at some of the new merchandise hitting the event this year. 
Probably the most exciting new line up for fans is the addition of Star Wars Vinylmation. The series will include a Mystery Series, Vinylmation Jr. Series featuring Droids, a 3 inch Han Solo in Cryptonite with removable figure and a huge 9 inch Jabba figure with a 3 inch Salacious Crumb.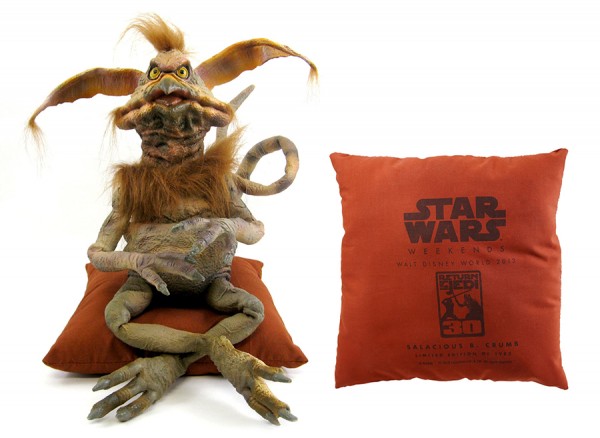 Speaking of Salacious Crumb, he's front and center of the celebration with an all new oversized vinyl figure. The figure is featured on a pillow with the event dates and time listed on them. The only thing that would make it better is if the figure was a puppet and we could take him on our own sail barge adventures, but this is cool too.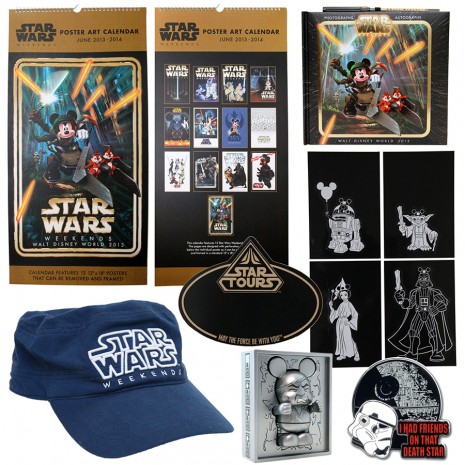 Passholders get a special black Star Tours name tag with your name in Aurebesh. There will also be a new calendar with removable posters, suitable for framing. The posters will feature characters from Star Wars Weekends.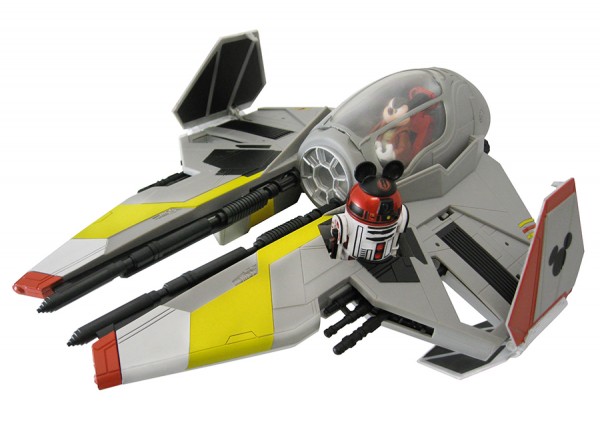 If you're into the vehicles of the series, there will be a really cool Jedi Starfighter featuring Jedi Mickey and a special Disney astromech droid.
Here are some more pictures from Disney:
For even more information about the special Star Wars Weekend merchandise, visit the Disney Parks Blog.
To learn more information about Star Wars Weekends at Disney's Hollywood Studios, visit the official Disney website by clicking here!