Quassy Amusement Park will be hosting Wooden Warrior Day on May 4 for the third year in a row. Wooden Warrior Day will be filled with lots of fun, food, and more.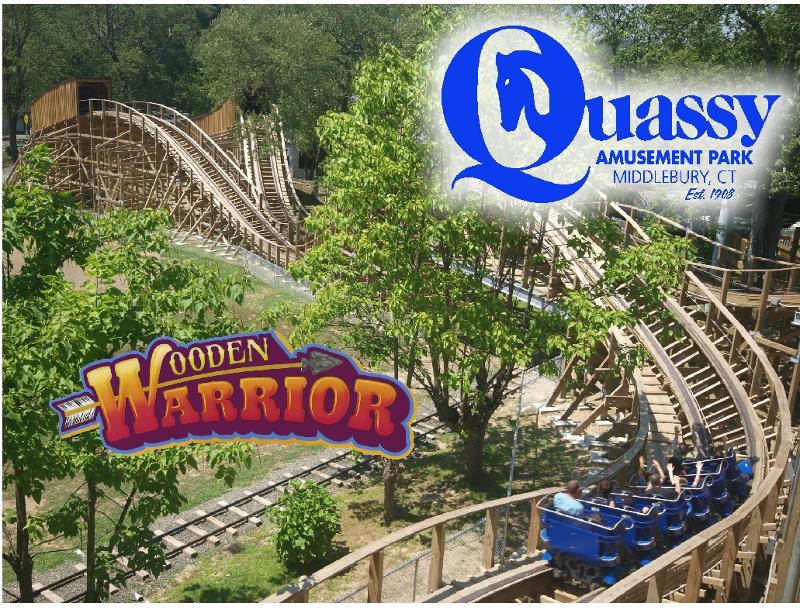 Wooden Warrior Day includes:
Exclusive ride time on Wooden Warrior from 10am until noon

Lunch buffet from noon until 2pm
Commemorative T-shirt
Free Parking
All-day ride wristband so you can enjoy the park's rides from noon until 6pm
Buffet menu:
Hot dogs
Hamburgers/Cheeseburgers/Veggie Burgers
Italian sausage patty sandwiches
Barbecued chicken
Pene' al la vodka
Cole slaw
Tossed salad
and more
The cost of the event is $33.27 (including CT sales tax). Registration is now open, so don't forget to register before May 4th. To register for the event, click here.
Quassy Amusement Park is set to open for the 2013 season on April 27th.
For more information about Quassy Amusement Park, visit the official website by clicking here.