The Transformers Supply Vault opened on Monday for guests giving a sneak peek of the all new Transformers rise opening this summer. However construction is on going with the new attraction, though it looks like walls are starting to come down. Could we see a soft opening very soon?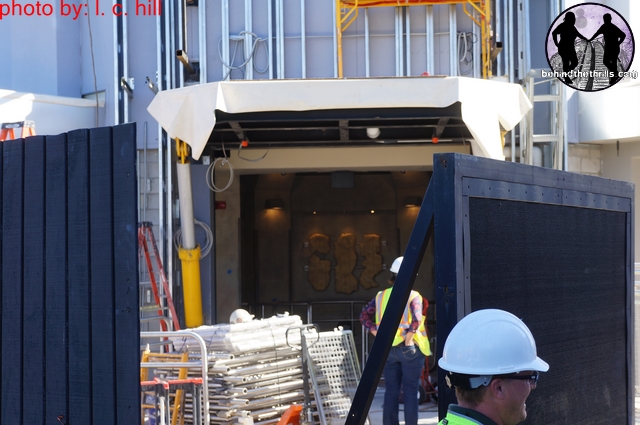 Crews had gates open yesterday giving passersby a glimpse at the familiar hieroglyphic pieces from the films located in the very front of the queue.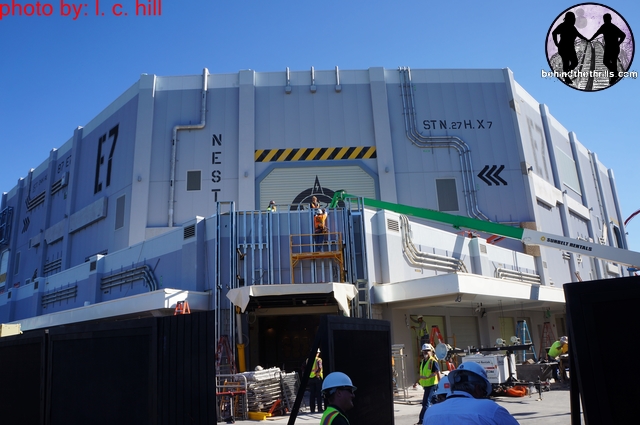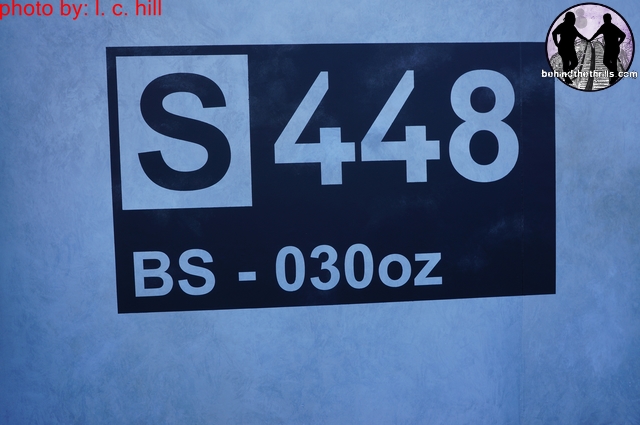 The outside of the building seems almist complete, with only the ride signage still needing to snap into place.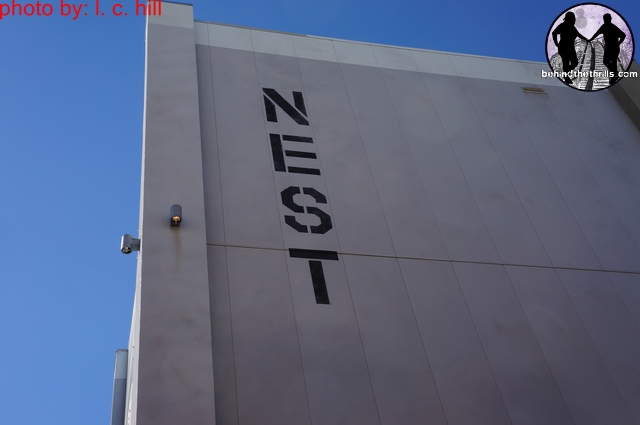 The rest of the building bares markings of a military cargo installation, with the familiar N.E.S.T. insignia plastered all over it. Autobots symbols are brandished on the side giving it a cold, military industrial theme.
More Transformers pictures:

The Former Amity Area is in full transformation mode as more large beams start to appear over the construction walls.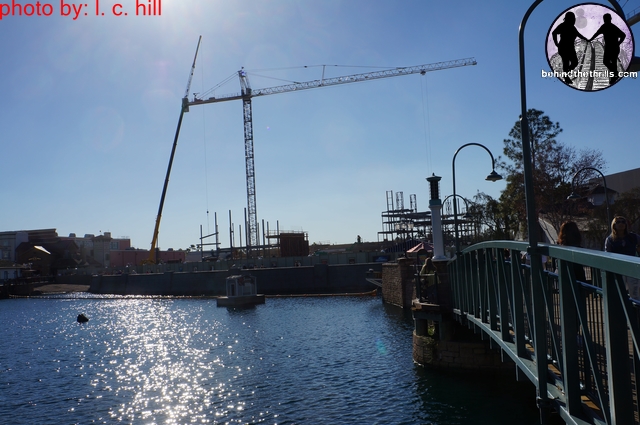 The extremely large cranes are replaced with smaller ones as crews continue placing beams.
While it hasn't been confirmed it's believed that the area will be transformed into Phase Two of The Wizarding World of Harry Potter.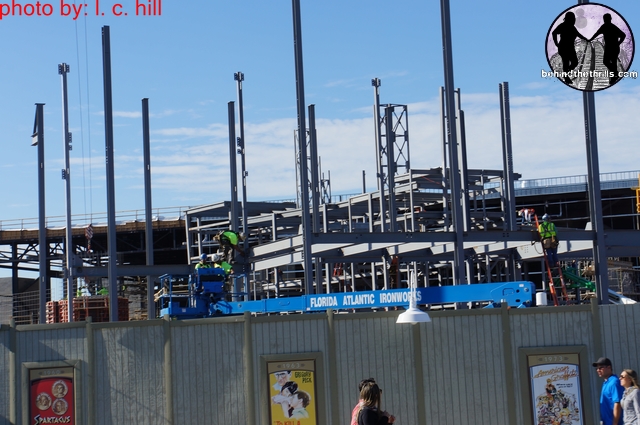 The area is believed to be the London side of the Wizarding World which will house a Gringotts's Bank Coaster nestled inside Diagon Alley. The largest building in the area does house coaster track.
More Amity Pictures:
Finally the Simpsons area is getting a major overhaul. Construction walls have come down to reve what is unmistakably the same shape and pattern scheme as Moe's Tavern from the show.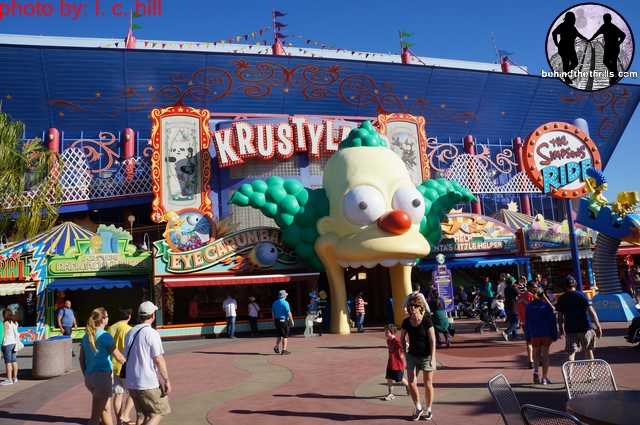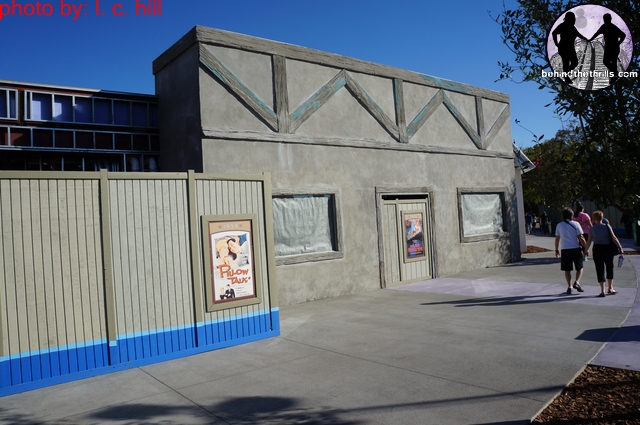 Other buildings in the area are believed to be a Krusty Burger and a smaller drink store.


Once again plans haven't been officially announced but it is strongly believed that the entire area will be rethemed to Springfield. A spinning flat ride is also rumored to be built as well. The area was formerly known as World Expo and housed Back to the Future. The Simpson's ride opened in 2008 to rave reviews and has since seen the addition of carnival games on the outside of the ride

Check out more photos from the Simpson's area

Universal Orlando is certainly taking their own advertising to heart and "expanding like they mean it". This is the most construction projects that the park has going on at once. The Transformers ride has been happening iin record tume and if the rumored opening hapoens before the end of the month, it will have opened in less than ten months from beginning of demolition on Soundstage 44. It is certainly an exciting tine to visit.
For more information on Universal Orlando including tickets, visit the official website by clicking here.