Transworld's Halloween and Attractions Show in St. Louis is the unofficial kick off to haunt season. It's the first major haunt show of the year, with others to come after it. Roaring through the first part of March, the show brought some amazing new products and a glimpse of what to expect for the rest of the year. If you're longing for the smell of fog, or the sounds of screams, you don't have to wait until October. We have hundreds of pictures and videos of this year's TransWorld Haunt Show packed in bloody bite size morsels.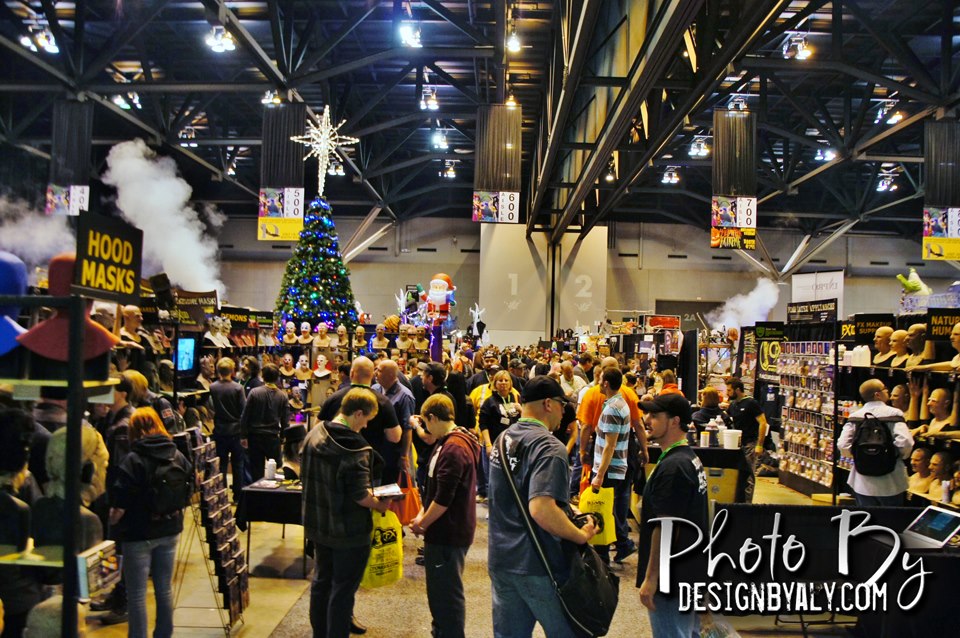 Transworld Haunt Show is the first, and one of the largest haunt shows of the year. From masks and props, to lighting and even fog and fake blood, if it's for the haunt industry, you'll find it here.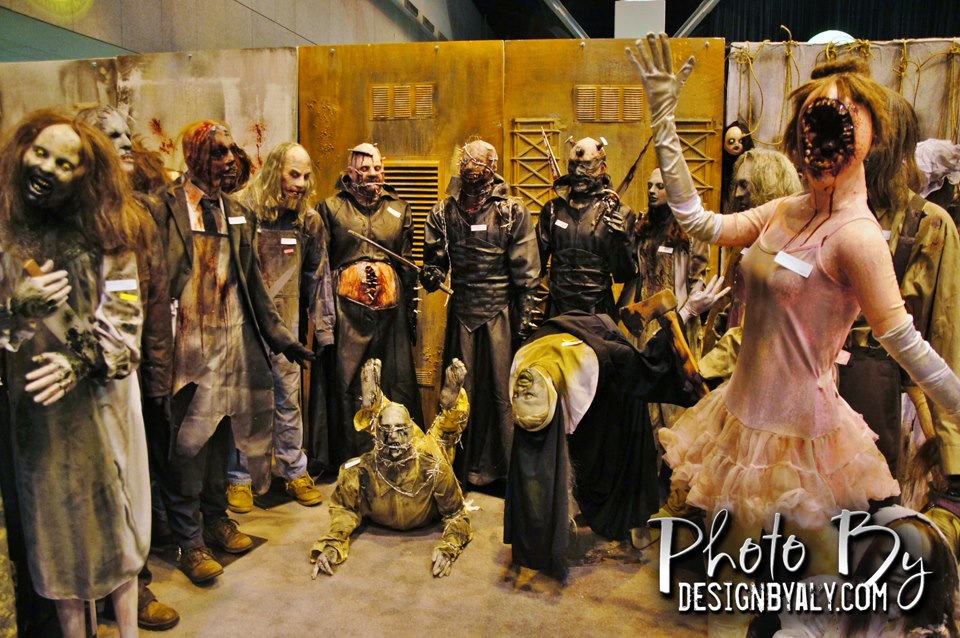 Creepy Collection provides movie quality bodies to haunts, movie productions, and TV Shows. These detailed, gory characters can be seen in a variety of haunted attractions and horror flicks world wide.
We got a chance to chat with them and take a closer look at their products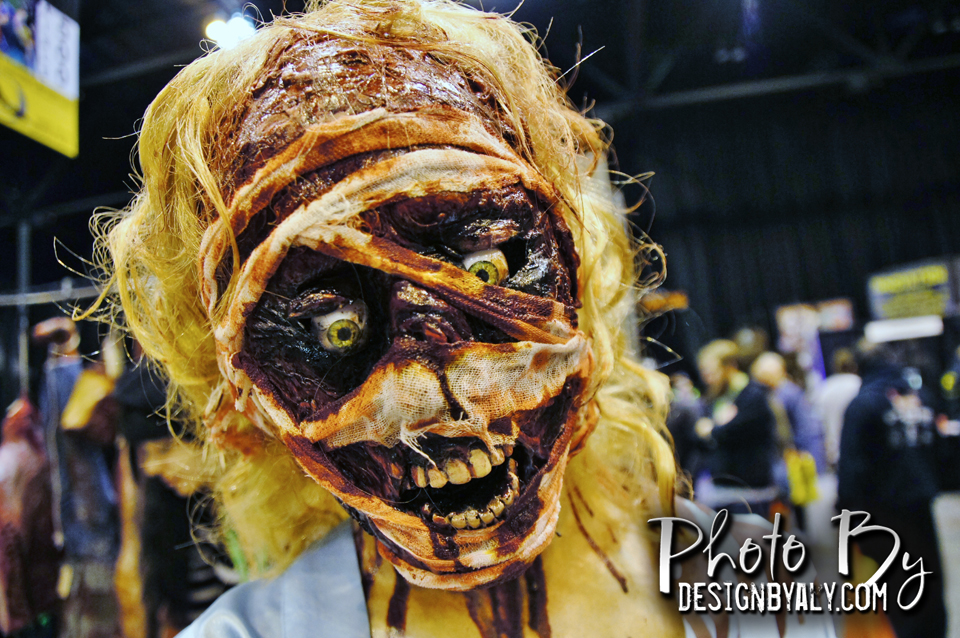 Gruesome, gory and fun-Dapper Cadaver is another provider of bodies and props with such intricate detail you'll swear it's real. Hand crafted for haunts and TV shows they are a huge supplier of the bits and pieces you need.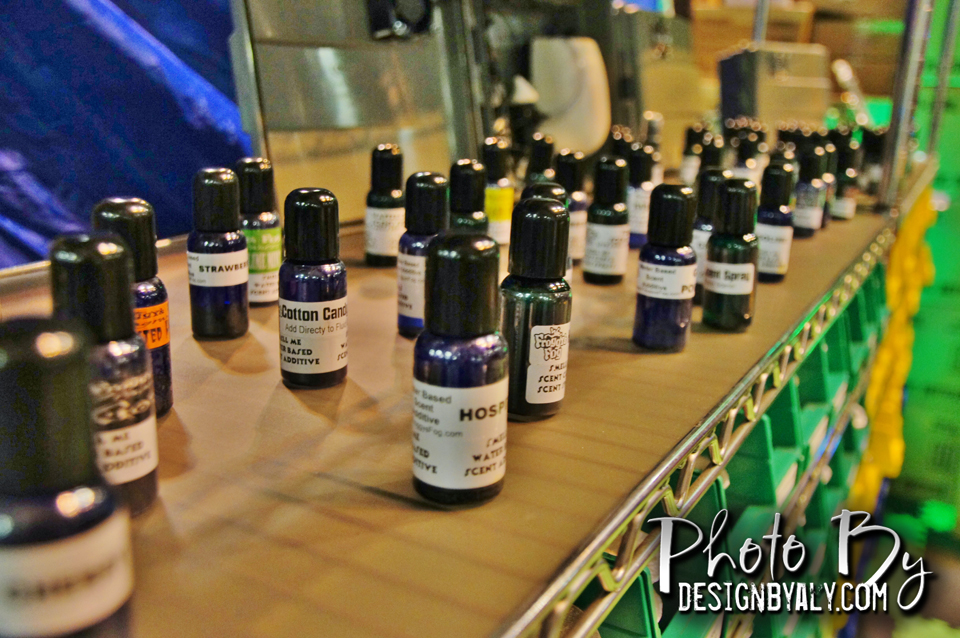 One of the staples for any good haunted event or attraction is of course the fog. Froggy's Fog is the industry leader in creating fog and fog additives. This year they have gone an extra step with creating new fog geysers and Cyro Blaster guns that shoot blasts of cold air.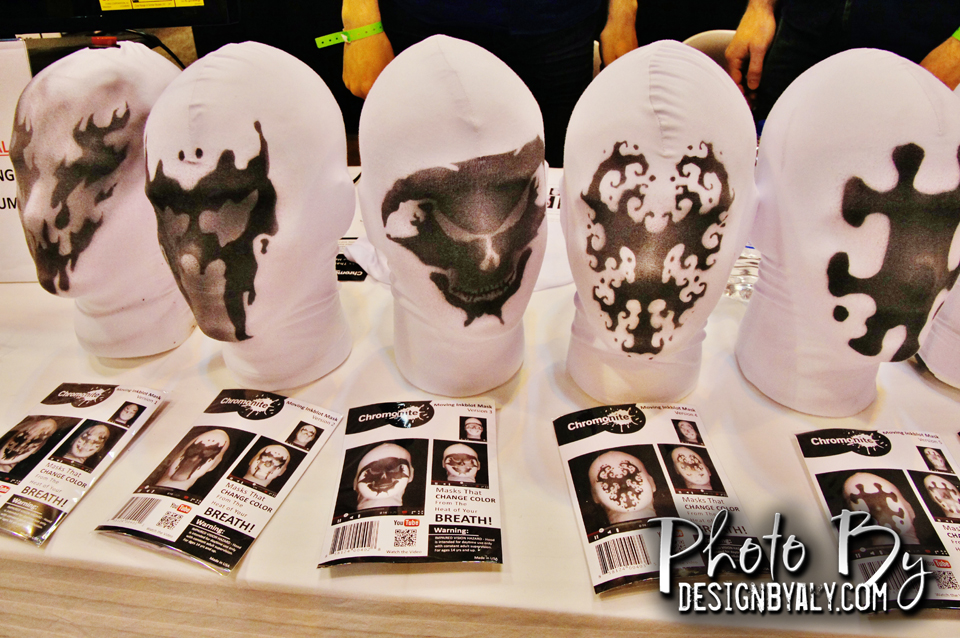 One of the coolest new products is Chromonite breath changing masks. The patterns appear and disappear and change as the actor breathes. They resemble a Rorshach test (ink blot) and the Watchman character Rorshach. This is going to be a product to watch as they further develop and improve the technology.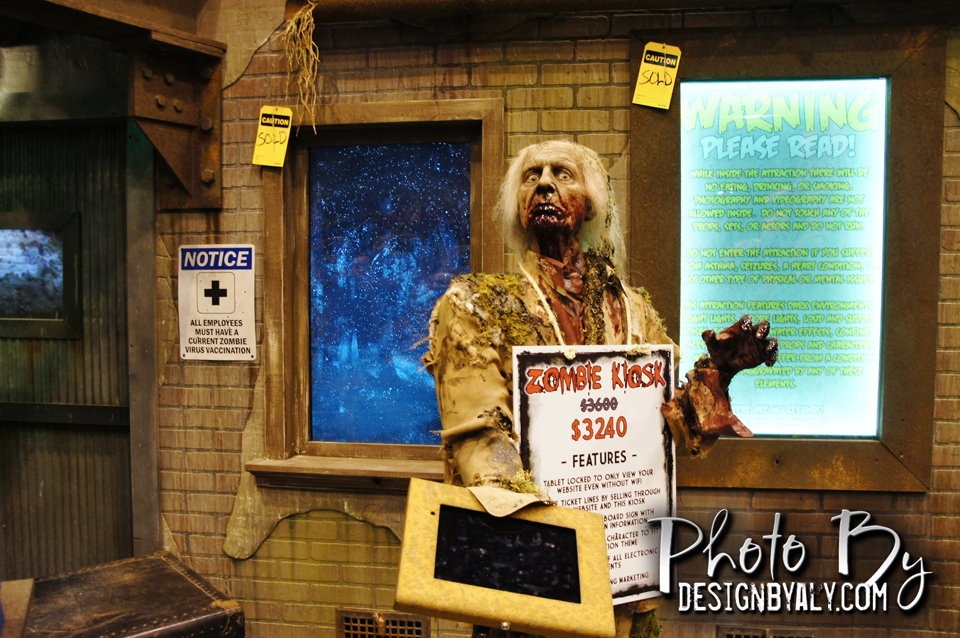 Of course no visit would be complete with a look at Pale Night Productions. The company is one of the leaders in the industry always bringing  innovative new products to the show. This year they won the 'Best New Product' award for their new 'Fear Frame' monitor.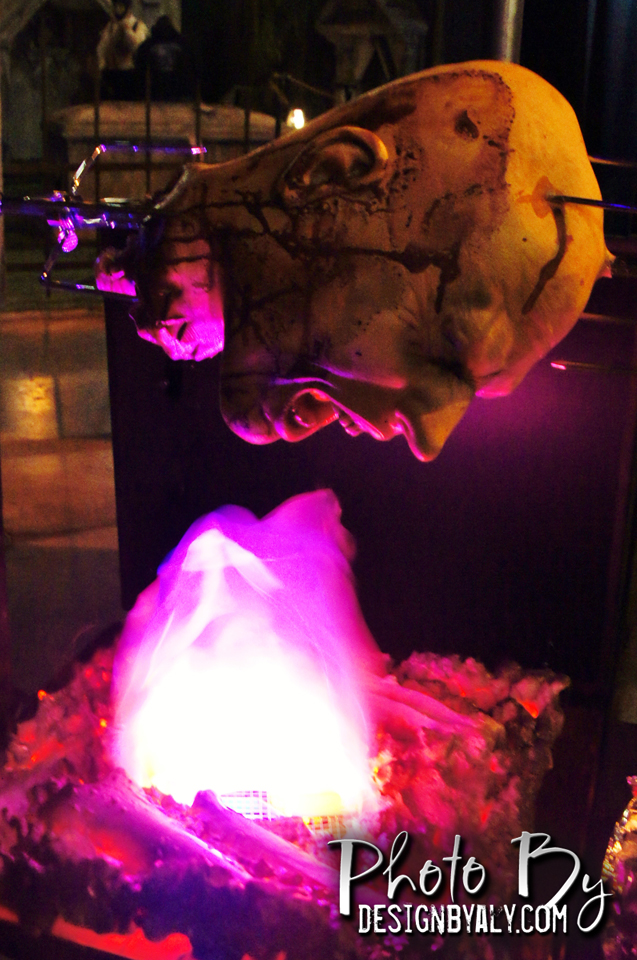 One of the highlights of the show is the interactive haunted house. This takes elements from many different aspects of the show and puts them in one place, so that you can see how it will work in your haunt.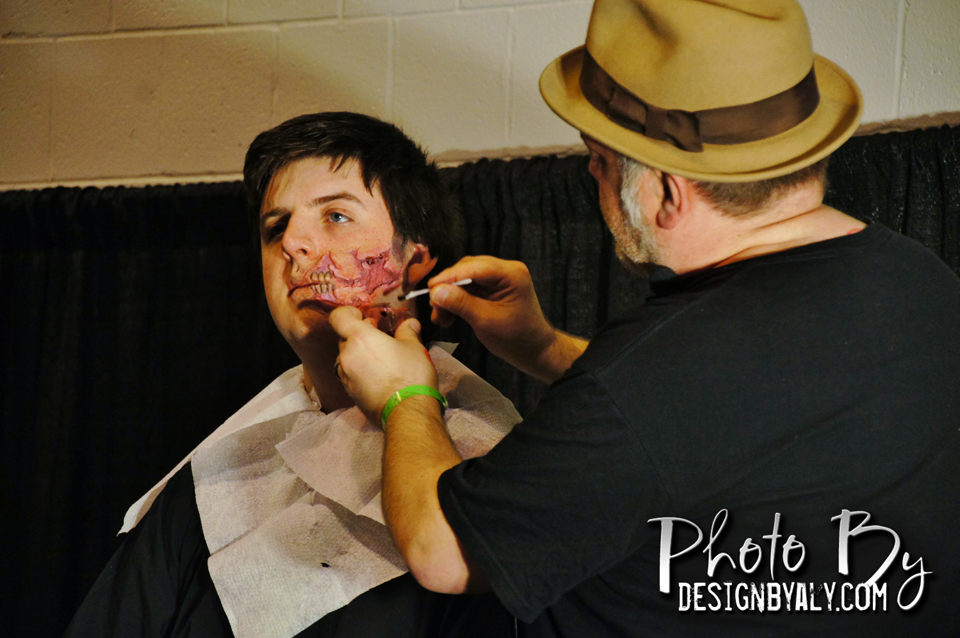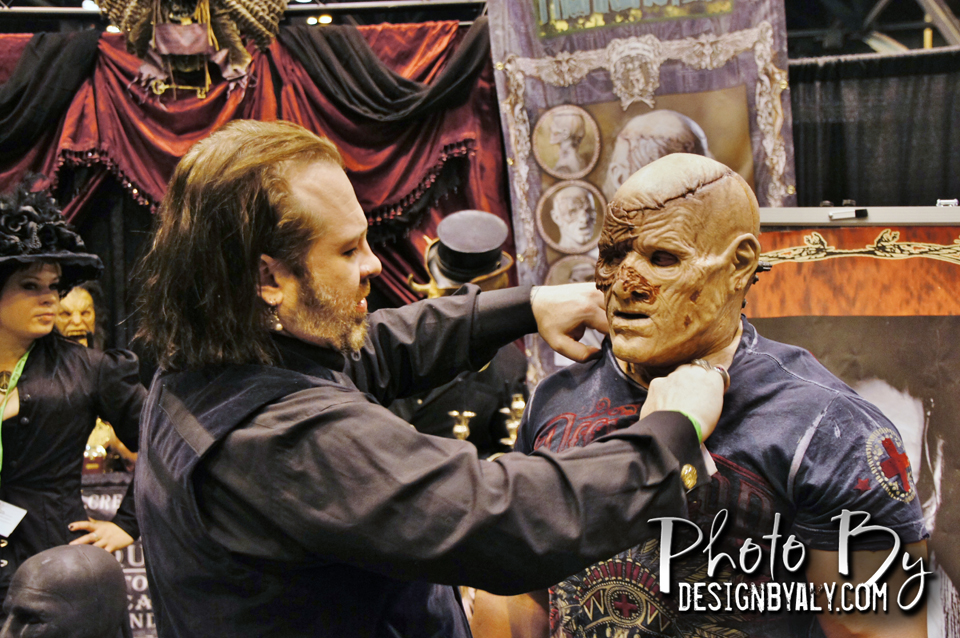 Make up tutorials and special demonstrations are also a must see at any haunt show. Transworld had some of the best, giving insider tips and tricks on how to make some of the goriest and easiest effects.
There were also tons of celebrities, from horror movie icons like Gunnar Hansen to stars of SyFy's hit show Face-Off.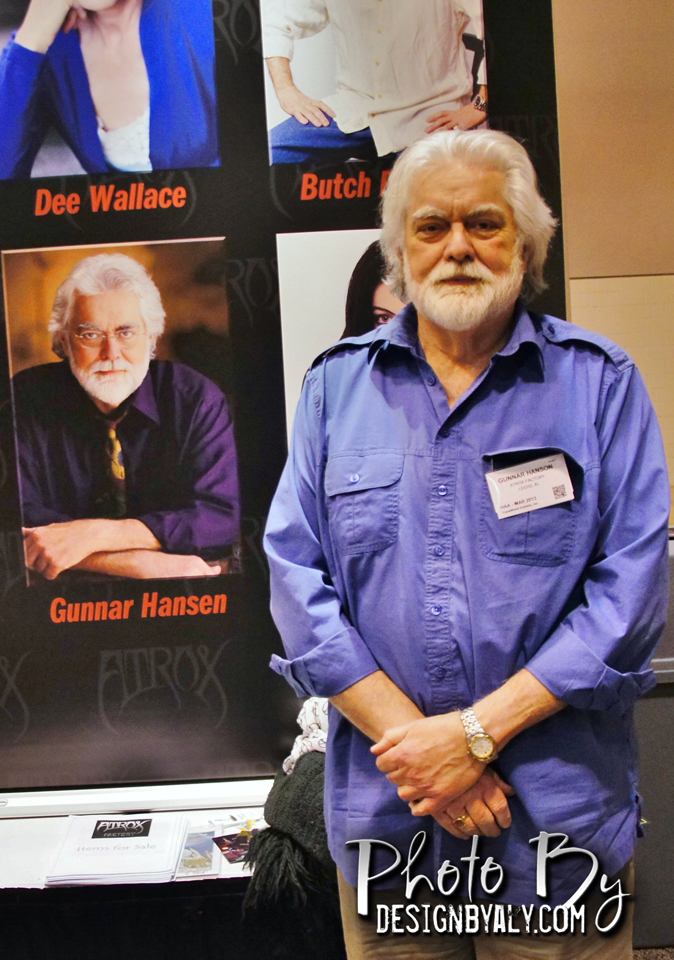 Check out more pictures from the Haunt Show Floor:
Transworld stands as producers to one of the largest haunt shows in the country. And it's just the tip of the iceberg. There are many other haunt shows coming this year, including Transworld's own Extreme Halloween.
First check out more from this year's Transworld Haunt Show in St. Louis
http://www.youtube.com/watch?v=sQEuDuFHWGs
The insanity doesn't stop with the vendors. We caught up with the Zombie Army and ran into some mischief makers wreaking havoc all over the sales floor, Kitty Zom and Fluffy.
http://www.youtube.com/watch?v=cRDn_5UhTUU
The show floor wasn't the only place where the insanity happened. With all the sponsored parties and events, it was enough to wake the dead. We were able to catch the first annual Price is Fright party with a huge game show, check out the highlights.
And of course it wouldn't be Transworld without Insane Shane. This guy throws one of the biggest parties of the year in the haunt industry, and it kicks off the huge Haunt Show in style.
The fun is just getting started with haunt season. There are several more shows happening this year…even before the haunted attractions and houses open.
While most of these shows aren't open to the public for the full run, Transworld is teaming up with Spooky Empire to bring you Halloween Extreme, 'A Halloween & Horror Explosion'. This show will offer home haunters and Halloween enthusiasts the chance to see, and most importantly buy the same things you see in your favorite haunted houses. This is a once in a lifetime chance to get educated by the industry leaders while buying some of the most gruesome and gory things for your local haunt. Make your home the most popular house on the block! In addition, Spooky Empire will be hosting MAY-Hem, a weekend long celebration of all things horror. Tons of celebrity guests, movie screenings and parties will be on display.
For more information on Halloween Extreme, including tickets, visit the official site here!
twitter: 
For all our exclusive videos and interviews  click here
Need a website or professional photography for your event / haunted attraction? Visit www.designbyaly.com!
You can also check out their Facebook page at www.facebook.com/designbyaly
Follow on twitter @DesignByAly