Cedar Point announced over the summer they would be building a brand new roller coaster for the 2013 season: GateKeeper. With new construction, comes jobs. Cedar Point has certainly created jobs by adding a brand new attraction, as it takes several different types of workers with specialized skills, such as construction, electrical, carpentry, and more.
U.S. Senator Sherrod Brown (Democrat – Ohio) visited the construction site of GateKeeper yesterday, where he spoke about GateKeeper and Cedar Point's efforts to use local and state businesses to build GateKeeper.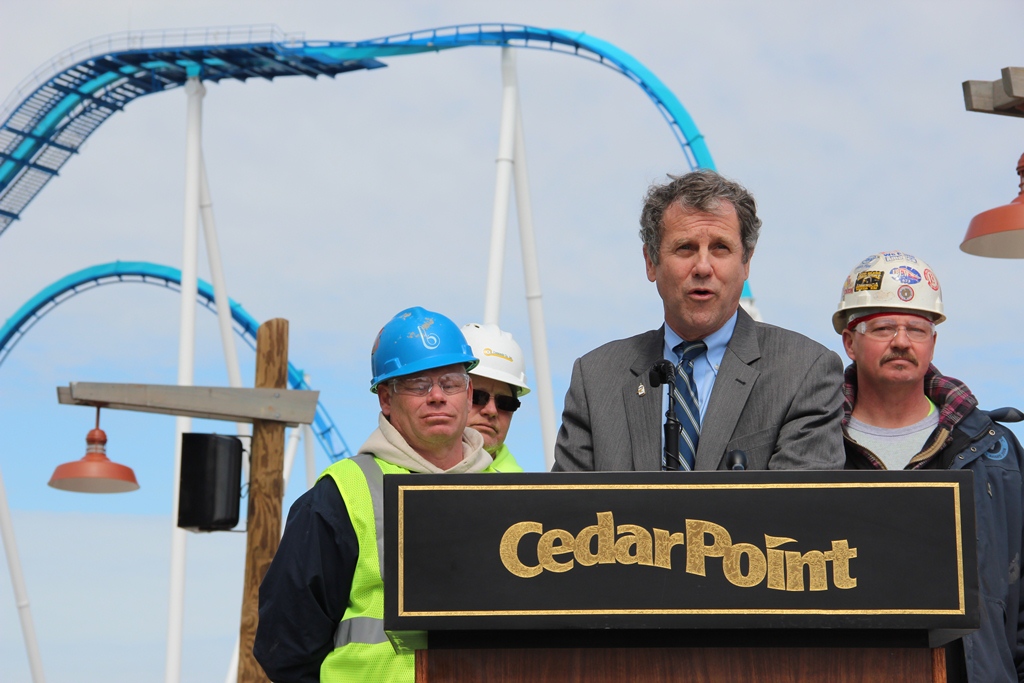 "I am proud that Cedar Point has chosen to use many Ohio manufacturers to build its new GateKeeper roller coaster," Brown said. "We know how to make things in Ohio—from tires to car frames and now roller coasters. Cedar Point is the best in the world at what it does and continues to create jobs and strengthen our economies in Sandusky, greater Erie County, and Ohio."
GateKeeper's track is now complete and the ride is scheduled to open on May 11th.
For more information about Cedar Point, visit the official website by clicking here.