Everyone probably remembers the old rotor ride that your body sucks up against the walls. Well, the guys over at SBF/Visa have put a fresh twist on the classic Rotor called 'Zero Gravity'. The ride features a 21-foot diameter drum that spins counter-clockwise before the floor drops out and the riders are left stuck to the walls.
Here's the twist, Zero Gravity features a translucent magician-like material for the wall, and 36 super bright strips of LED's for illumination. Spectators on the outside are able to see the silhouette of the riders on the inside appearing to defy gravity.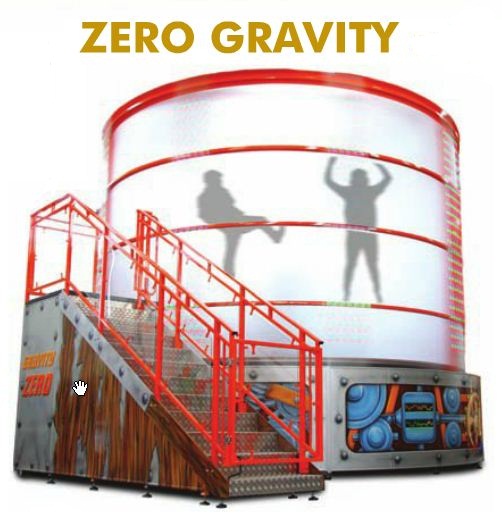 The ride can occupy 24 riders at a time. A single staircase is provided for boarding and unloading as well as a perimeter fence. The entire footprint of the ride only occupies a 34 feet footprint.The 1st unit will be shipped out to a park in the middle East this spring.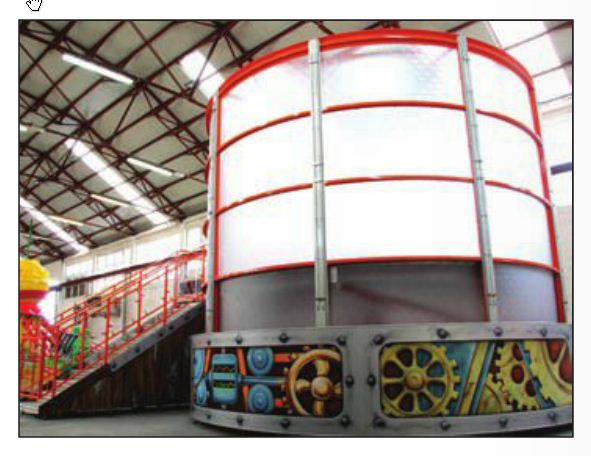 For more on the Zero Gravity ride visit the official SBF site here.
keep it social!
Follow us on twitter @BehindThrills
Like us on facebook: facebook.com/BehindThrills