Antarctica at SeaWorld is just over a month from opening, and work on the outside is still going on at an amazing pace. While the majority of the building seems to be complete, crews are still adding little details to the area in and around the building. Things such as signs are going up, and deeper colors around the ice. While these seem like the most mundane of details, they sell the overall feel of the attraction better.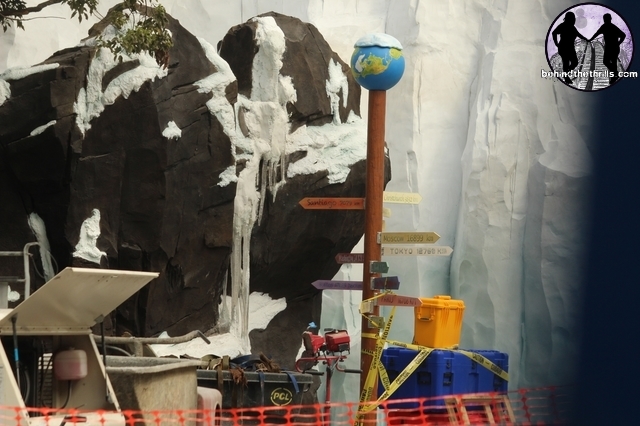 Antarctica is the bottom of the world. Many scientific expeditions take place in the area, and the latest batch of signs that are going up around the attraction are giving a distinct impression of scientists who have left their mark on the area.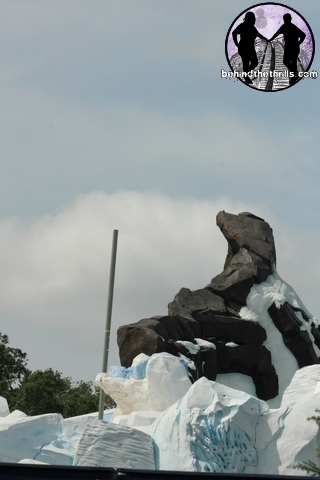 On the back side of Penguin rock, some weird pole is rising into the air. Could this be the legendary South Pole that we were told will be in the area? Chances are no, but guests will be able to walk right up to the bottom of the world, and take a picture!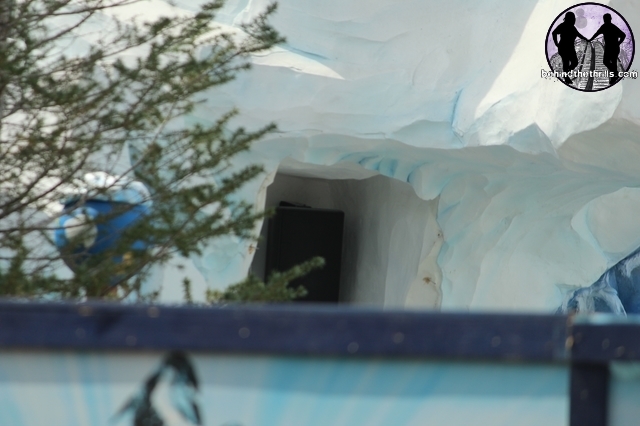 Just inside the doorways, what appears to be either speakers or monitors are being mounted. While it's not a major detail, it's proof that the ride is getting closer to opening.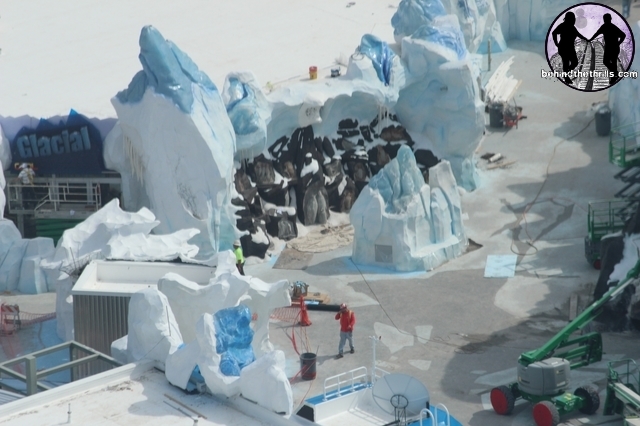 A ride on Sky Tower shows off the penguin gallery, now with tons of detail and color. The rock will show every species of penguin known to the world. The pathway is also looking more like broken bits of ice, as if an ice flow is pouring right through the center.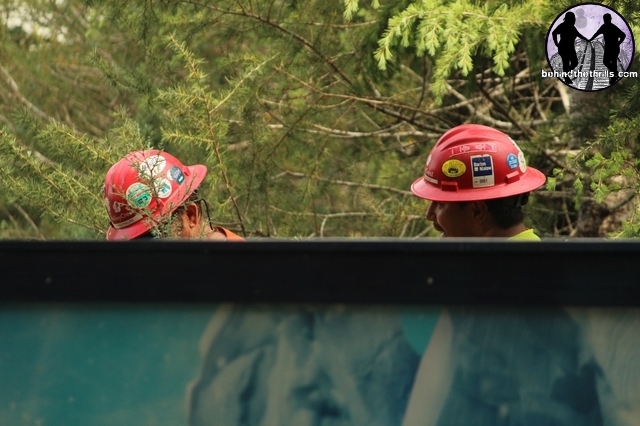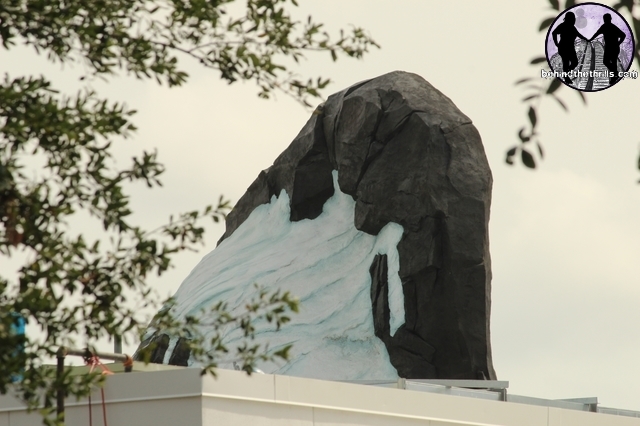 The big bird, Penguin rock continues to get more and more detail added to it. The details make it look less like a statue and more like a natural occurring rock formation covered in ice and snow.
Get a closer look at Antarctica:Empire of the Penguins
Antarctica will melt the worlds of humans and penguin together, as we learn what it takes to survive in this icy world that these curious little birds thrive in. The attraction will not only feature a huge themed outside, but the inside of the area will give guests the chance to see the birds in a native and cold environment. Guests will also have the chance to ride along with the penguins in a unique ride experience.
Before the ride opens, you can get the official Antarctica App for your iPhone or Android device, and also download free screensavers and wallpapers by clicking here! Antarctica opens at SeaWorld May 24th.
For more information, including tickets, visit the official SeaWorld Orlando website by clicking here!