-El Loco computer generated render-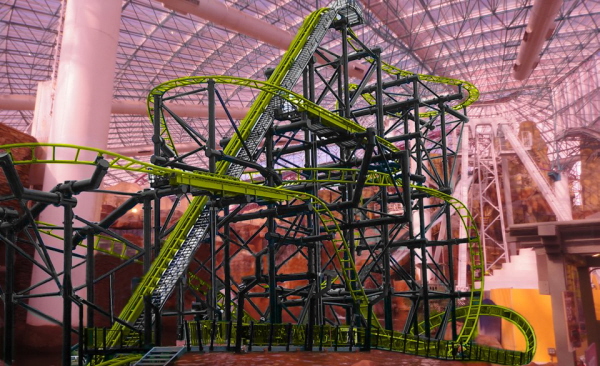 The Adventuredome at Circus Circus in Las Vegas is adding a new roller coaster called El Loco to their line-up for 2013. Built by S&S Worldwide, the compact (single car style) looping coaster is set to boast huge thrills in a small footprint such as; a beyond vertical 70 foot drop delivering negative 1.5 Gs, a 45-degree outward banked turn, and a 180-degree turn that races over the edge into a barrel roll! And that's just the beginning of the adrenaline rush that covers covers 1,300 feet of track in 75 seconds! The track layout is similar to Steel Hawg at Indianna Beach, but with new upgrades such as a customized on-board soundtrack and innovative four person cars with more open seating.
-Steel Hawg car (El Loco will feature a similar but upgraded version)-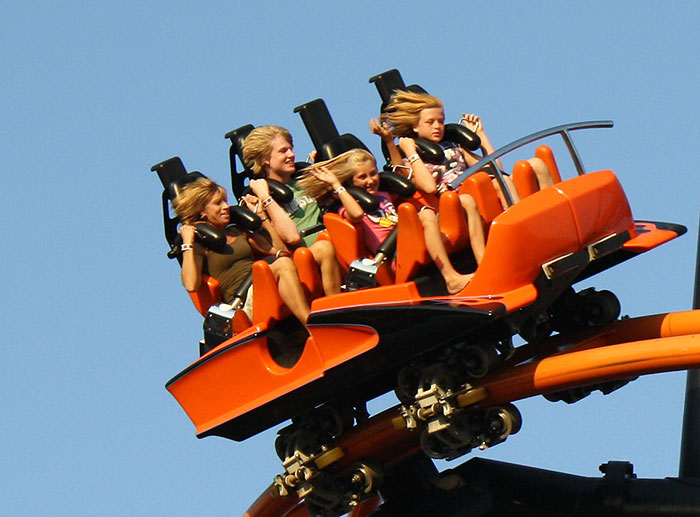 Tom Nolan, Vice president of operations for Adventuredome said:
"The addition of El Loco to the Adventuredome is a significant move in our efforts to entice a new generation of roller coaster lovers. We are committed to reinventing the Adventuredome experience with fresh and exciting rides for new and repeat guests."
El Loco will replace the now-closed Rim Runner, a flume ride that had been operating at Adventuredome since the indoor amusement park first opened in 1993. The coaster will join Canyon Blaster ( arrow coaster) and Mining Mike (Kiddie Coaster) at Adventuredome. El Loco is scheduled to open in December 2013.
-Rim Runner – Adventuredome-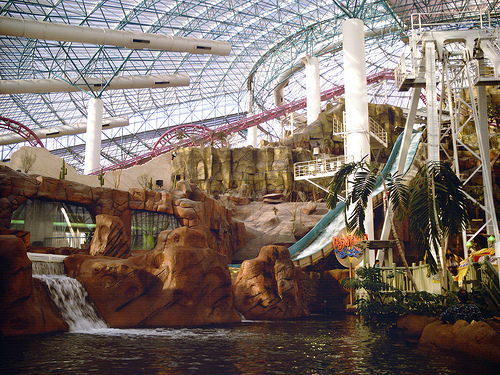 Construction Update!
This past week on Sunday April 21, Our friend Jim (@JBugos) managed to stop by Adventuredome and grab us a few shots of the construction site. Although no track has been brought in yet, there is a lot that has been cleared out and changed!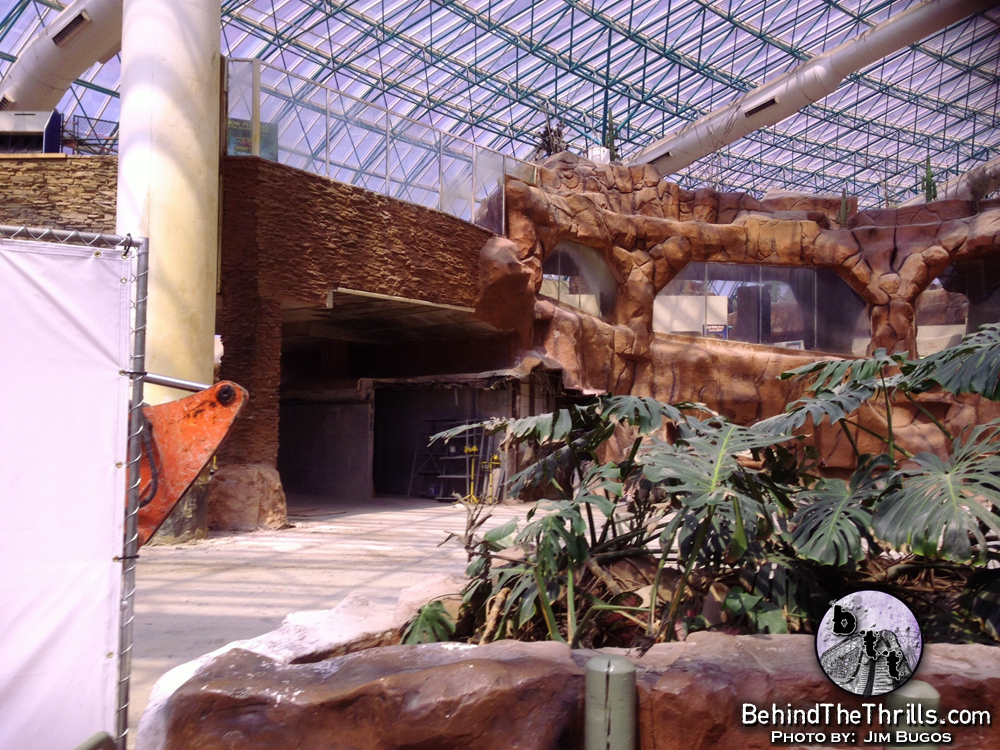 Adventuredome theme park at Circus Circus is open daily. Single-ride tickets are available, but for those planning to spend part of the day enjoying it's various attractions, all-day passes provide better value.
Single Ride Tickets:
range $5.00 – $8.00 per ride
All-Day Ride Passes:
Regular  (48 inches tall or taller) – $27.95.

Juniors (under 4 feet tall) – $16.95.
For more information and tickets visit their official page at www.adventuredome.com