In 2012 Disney added an "Extra Disney Day" on February 29th, the extra day of the year. The event was so popular that Disney is doing it again, and this time right before summer! Memorial Day weekend will be the day to celebrate a "Monstrous Summer All-Niter" and get one more day of Disney magic. The event will kick off Disney's "Monstrous Summer" which will offer new events and fun all summer long at all the Disney parks.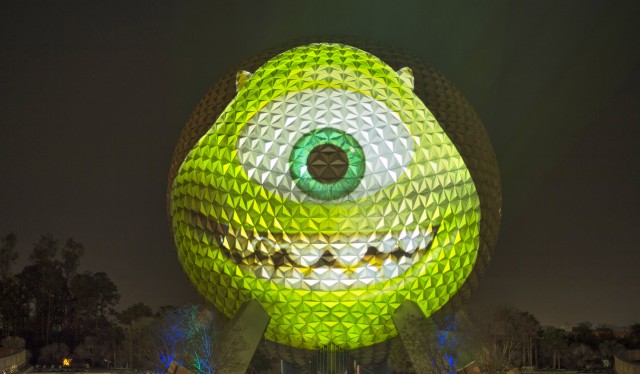 Last  year's "One More Disney Day" at Disneyland and Walt Disney World's Magic Kingdom was so popular that the parks are doing it again. On May 24th, coast to coast, Disney parks will be open from 6 a.m. until 6 a.m. on Saturday May 25th. Walt Disney World's Magic Kingdom, Disneyland and Disney California Adventure will all be celebrating the official kick off to summer.
Last year the event was so huge in Disneyland that it created capacity nightmares, and even had people sleeping in the park. This year year the West Coast Mouse House  will expand it to Disney's California Adventure as well.
But the fun is only getting started there. While the parks will also have special events and offerings during the "Monstrous All-niter", there will be plenty more to celebrate all summer at Disney Parks.
For starters, there's the first full summer of the New Fantasyland at Magic Kingdom. Of course, it's still not complete, and won't be until later in 2014 when the Snow White Mine Coaster is finally complete.  There's also the addition of the all new Pirates of the Caribbean interactive game, and from what reports say-A Monsters University Layover for Monsters Inc. Laugh Floor. Star Wars Weekends will be back, and you'll be able to feel the influence everywhere of Pixar's latest film "Monsters University" the prequel to Monsters Inc.
This makes Memorial Day weekend especially busy in Orlando, as May 24th marks the grand opening of Antarctica:Empire of the Penguins at SeaWorld Orlando. It also is the kick off to the three day horror fest May-Hem presented by Spooky Empire. This year May-Hem will share space with Transworld's Halloween Extreme, which will add more haunted elements, seminars and a first time open to the public haunt show.
Rumors also swirl that Universal was planning on making Transformers the Ride open during the busy Memorial Day Weekend, but if those rumors are true…you can bet that they will be shot down.
The Monstrous Summer still has a few more surprises left, so stay tuned for more information as it comes available.
For more information on The Monstrous All-Niter at Walt Disney World, including tickets, visit the official website by clicking here!