We recently took a construction tour of Fun Spot America, and all the great new attractions coming to the park, and I specifically remember thinking "there's no way this is going to be done in less than two months!". While the area had really come along from the piles of dirt just a few months before, there was so much work to be done, and the biggest coaster in the park wasn't near halfway done. This week we took a ride by the park, and wow….when we're wrong, we are dead wrong! White Lightning, the GCI wood coaster coming to Fun Spot America this June is race along like…well…like lightning.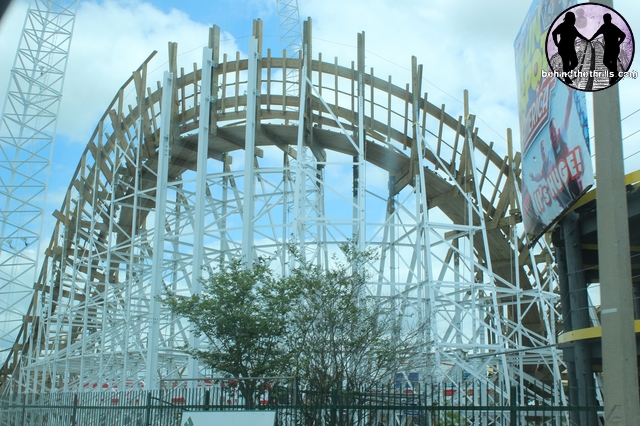 The all new White Lightning, the first wooden coaster in Orlando has made leaps and bounds of progress. The coaster will feature a fun feature, the double up and double down. While it's not a first on a wooden coaster, it's certainly fun. As the coaster speeds along, going up the larger of the hills, it first makes a little hop over a smaller hill. As it comes down the largest hill, once again, it hops over a smaller hill. It gives double the air time and double the fun. The construction on the frame itself has taken the turn around the bend and is making the race back towards the station. The next thing that happens is that the coaster will have rails added, as well as wood tracks. Again, it looks like the construction crews are racing towards the finish.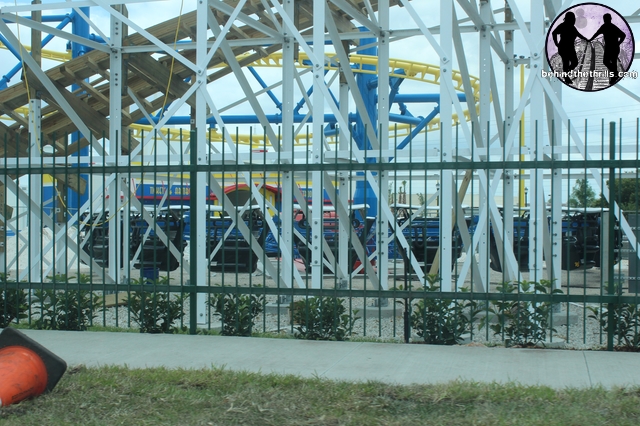 Elsewhere in the park, the Enterprise, formerly known as The Wheelie at Six Flags over Georgia looks to have been completed. It must next undergo testing before it's ready to be opened. The Wheelie as acquired from Six Flags Over Georgia when they removed the ride to make room for the Sky Screamer swing.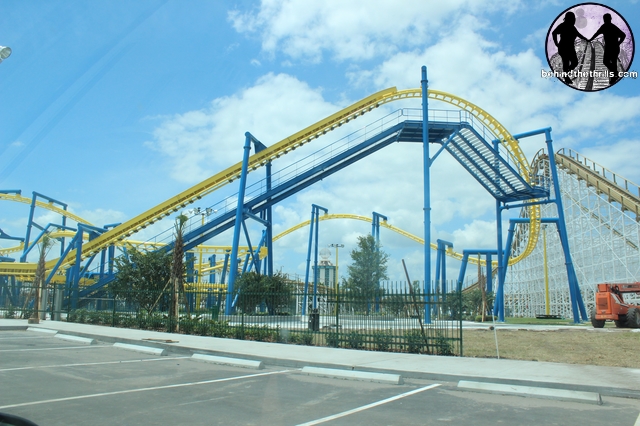 The park's other signature new coaster is the Vekoma designed, Chase built Freedom Flyer. The coaster is still waiting for the trains to hit the track, and as far as we can tell no testing has been done on the coaster as of yet.
Check out more from around Fun Spot America:

Fun Spot America is scheduled to open on June 8th at 10:30 a.m. The park will be selling their unlimited ride wristbands for just $15 dollars on that day. Admission and parking is free!
For more information about Fun Spot, including tickets, visit the official website by clicking here! It's HUGE-ER!