Pixar has been out of step for me personally as of the past few years. The animation giants had me and auidences hooked with Toy Story. A Bugs Life had charm, Monsters and superheroes had new life brought into the world, and balloons could make your house fly. Cars, Wall E and Brave seemed to be missing something, at least to me. The company that never did sequels, that told original stories with heart seemed to sell out. When Finding Nemo 2 was announced…I have to admit, I was done. However,  today Pixar made an announcement that makes me want to just keep swimming.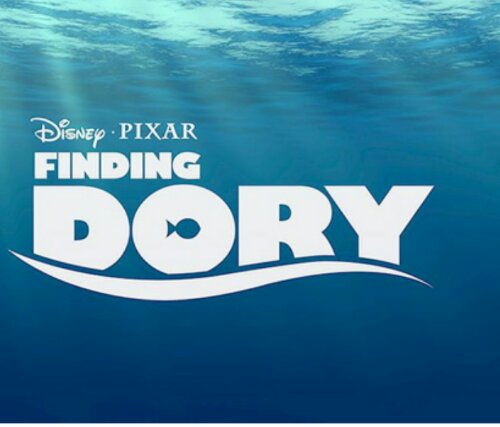 Pixar has announced that the sequel to Finding Nemo will have the gang searching for a lost friend, but this time, it's not Nemo.
This time it's Dory who needs finding, which is no surprise because Dory hardly knows where she is or what she's doing anyway.
From the official press release:
When Dory said "just keep swimming" in 2003's Oscar®-winning film "Finding Nemo," she could not have imagined what was in store for her (not that she could remember). Ellen DeGeneres, voice of the friendly-but-forgetful blue tang fish, revealed details today about Disney•Pixar's "Finding Dory"—an all-new big-screen adventure diving into theaters on Nov. 25, 2015.

Director and Pixar veteran Andrew Stanton takes audiences back to the extraordinary underwater world created in the original film. "There is no Dory without Ellen," said Stanton. "She won the hearts of moviegoers all over the world—not to mention our team here at Pixar. One thing we couldn't stop thinking about was why she was all alone in the ocean on the day she met Marlin. In 'Finding Dory,' she will be reunited with her loved ones, learning a few things about the meaning of family along the way."

According to Stanton, "Finding Dory" takes place about a year after the first film, and features returning favorites Marlin, Nemo and the Tank Gang, among others. Set in part along the California coastline, the story also welcomes a host of new characters, including a few who will prove to be a very important part of Dory's life.
Finding Nemo hit home for me as a father because nothing is more important than my family. Dory was not only the comic relief, but the character I could sympathize with the most-her life was chaos and forgettable until her own odd family gave her purpose.  
The other amazing thing about the first film was the realism and beauty of the ocean. Pixar captured that beautifully. With technology only getting more and more advanced, it's likely we will see more of that beauty.
Most of tje original voice characters are already signed on to return, so it will be like seeing your long lost family again.
There is also a chance there will be a huge new attraction at EPCOT to go along with it, as Nemo literally changed the face of the parks.
Finding Dory hits theaters Thanksgiving of 2015.