Giant robots that transform into every day vehicles and items have been with us since 1984. In 2012, however, Universal Hollywood took what started out as a toy and turned it into an award winning, state of the art, theme park attraction. Now, for the first time ever, Transformers and Universal Hollywood are making history by taking this toy and turning it into an award winning attraction, by winning not one, but two awards. With more attractions based on the film and toy line, there's more to these little toys from the 80's than meets the eye.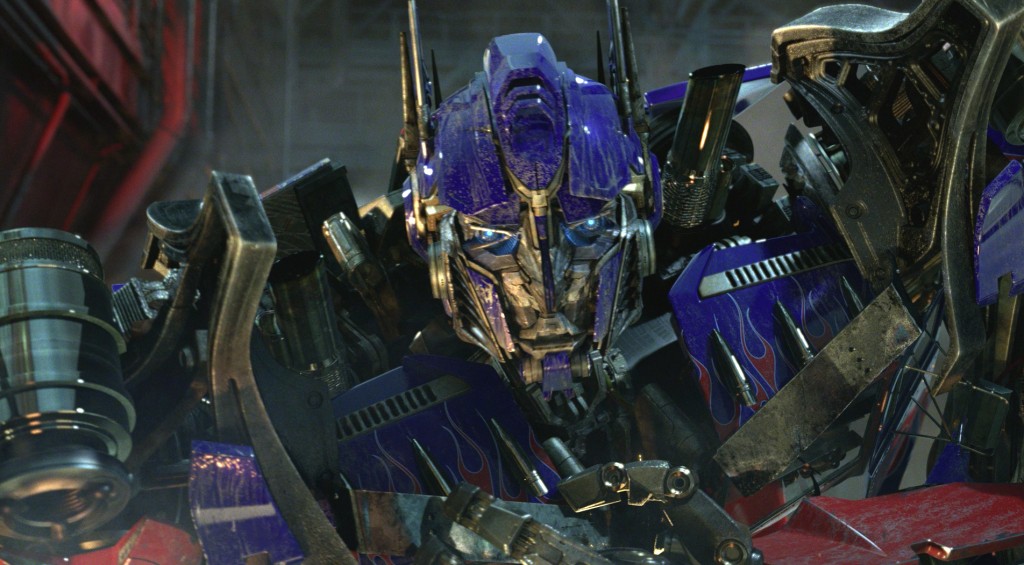 In 1984 Hasbro partnered with Takara, a Japanese toy company to bring Transformers to life. The toys were created after Hasbro had a huge success with another toy line-G.I.Joe:A Real American Hero. That line told a story about the battle between good vs. evil, and could have kids relate their action figures to along with the story.  Hasbro looked to recapture that same energy, and made Transformers, complete with storyline and even a cartoon show. The show served as the catalyst for the toy sales, which skyrocketed into the early 90's.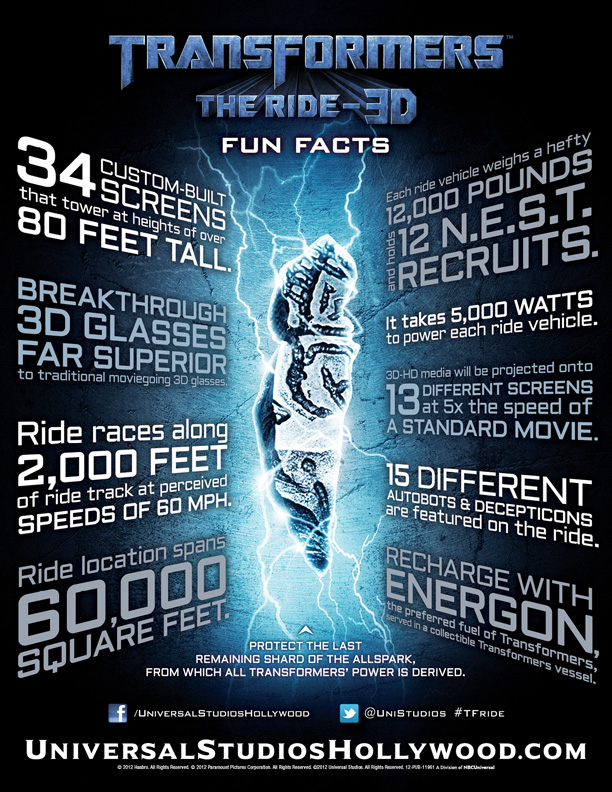 The toys and cartoons continued to make various appearances throughout the later 90's and early 2000's until Michael Bay and company released their film based on the toy and cartoon series. Transformers was a worldwide smash hit and spawned two sequels. In 2011 Universal Studios Singapore opened the first Transformers:The Ride 3D.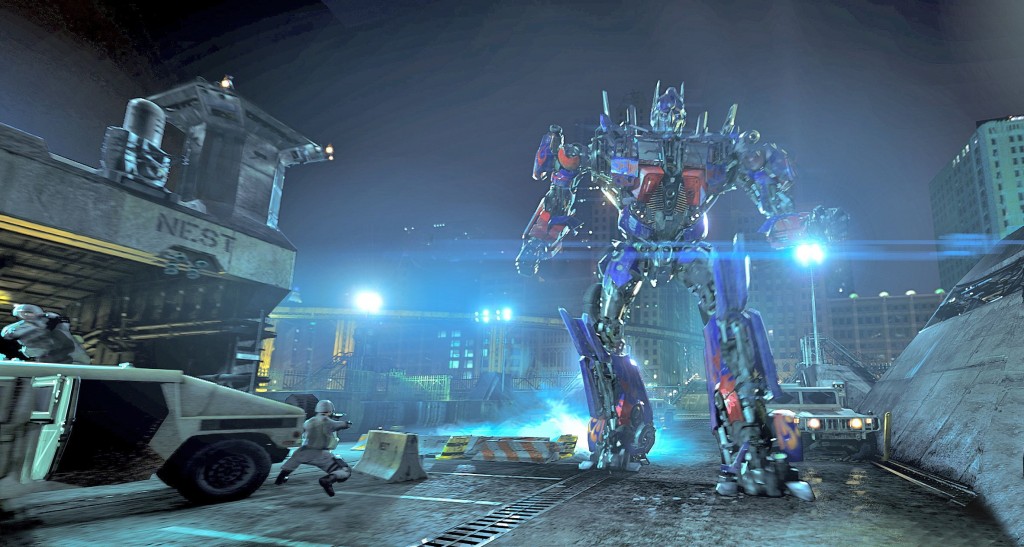 Last year, Universal Studios opened their version of the ride to rave reviews. The ride uses 3D technology, along with motion simulator screens and real environments to create a unique attraction.
The park and the ride won the prestigious Themed Entertainment Association (TEA) Award for the "Outstanding Achievement" for Transformers:The Ride. Earlier this year the ride won the "Best Themed Attraction" award from the International 3D Society. This was the second year in a row that Universal Hollywood took home the award. Last year the award was given for the all new King Kong 3D experience added to the Studio Tour, in which King Kong attacks the tram.
Next year the park will open up yet another 3D attraction with Despicable Me:Minion Mayhem. The attraction will follow the hijinks of the characters from the Despicable Me films.
For more information, including tickets, visit the official Universal Studios Hollywood website by clicking here!