Fun Spot…IT'S HUUUUGE! For years that has been the slogan for one of Orlando's greatest hidden gems. The little amusement park known more for it's great go-kart tracks and fun ad campaign than big rides is going big in a HUGE way this year with the purchase of 15 acres and the addition of two new coasters, and several new smaller rides. Unlike other parks in the area, Fun Spot has been very vocal and very public about the additions and with the location of all the new attractions, it's very easy to get a glimpse at all the construction happening.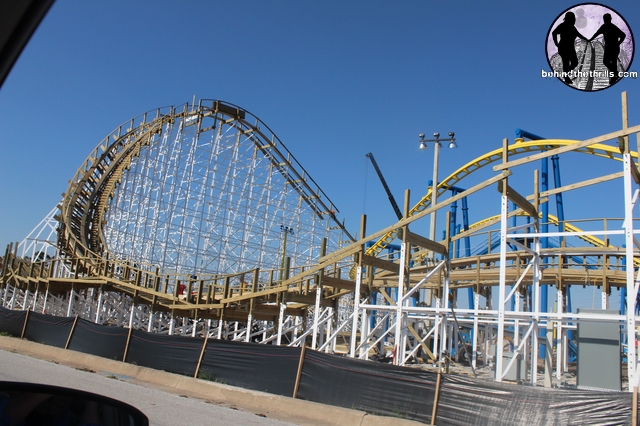 The park's signature new attractions will be White Lightning and Freedom Flyer. White Lightning is a GCI wooden coaster and Freedom Flyer is a Vekoma suspended coaster. The coasters are very close to each other which should add some extra thrills. Construction has progressed very rapidly on the two coasters, with a target of early May.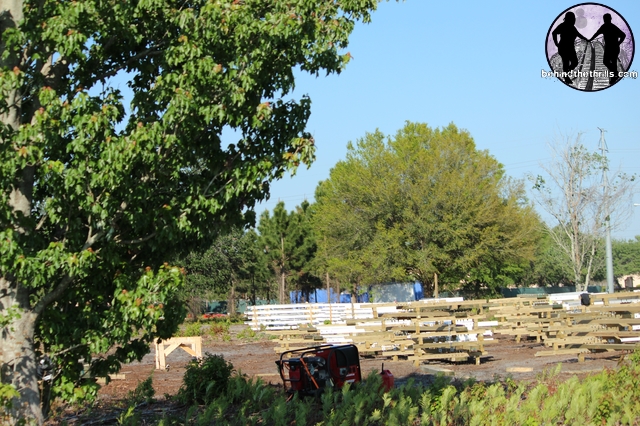 Much more work still has to be done on White Lightning, as there are still pieces of the coaster in the adjacent lot. The coaster is literally going up before the eyes of those in the area.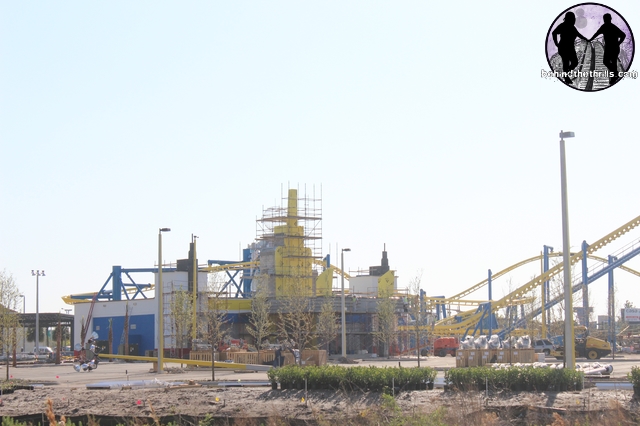 Work has also progressed on the arcade and retail building. Fun Spot is making huge strides with the area which will serve as a food court, retail space, and arcade.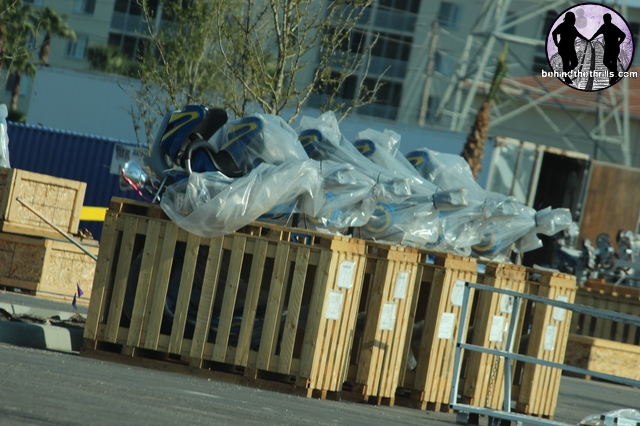 The trains for the Vekoma  suspended coaster are already on site, which means that construction and testing can go along uninterrupted, once the coaster is ready.
Check out even more pictures of construction at Fun Spot America in our slideshow below:

In addition to the two coasters, the park has acquired the Enterprise ride from Six Flags over Georgia and will add several flat rides. A new waterpark will also be added when phase two of the expansion picks up in the future.
For more information and tickets to Fun Spot America, visit the official website by clicking here!