Cedar Point has been working on GateKeeper over the fall and the entire winter to get it ready for the grand opening. The park has been gearing up to begin testing on the brand new roller coaster for the last several weeks now. Earlier this week, Cedar Point took a huge step towards getting GateKeeper ready for the grand opening. GateKeeper took it's very first flight on Thursday.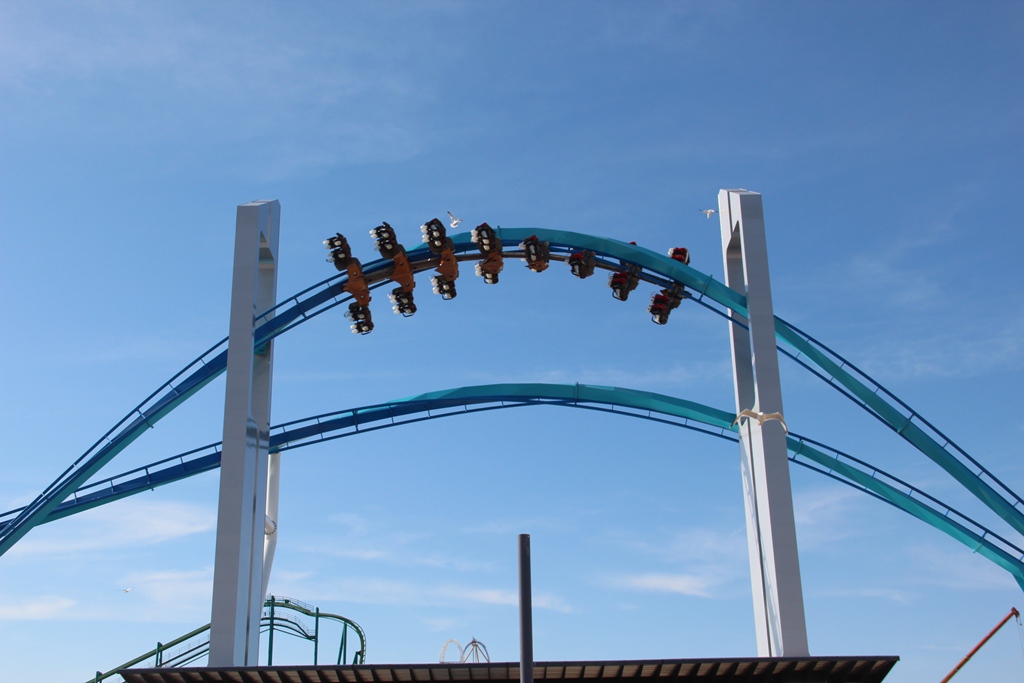 GateKeeper will take guests up a 170-foot-tall lift hill overlooking the historic Cedar Point Beach, before flipping them upside down six times along 4,164 feet of steel track.  GateKeeper will help Cedar Point break seven world records when it debuts on May 11th.
Check out the entire gallery of construction photos of GateKeeper:
GateKeeper and Cedar Point will open on May 11, 2013. For more information or to purchase tickets, visit the official website by clicking here.