There's gold in them thar hill! Okay, so it's gold if you're a coaster lover. Gold Striker at California's Great America is the newest wooden coaster in the Cedar Fair coaster collection. It's also the tallest and fastest wooden roller coaster in Northern California, or it will be as soon as it opens May 1st. The coaster entered a major milestone today as it made it's first official run.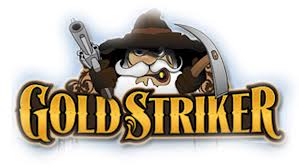 The new coaster from Great Coasters International will be the eigth coaster for California's Great Adventure, and the park's second wooden roller coaster. The coaster will feature Millennium Flyer trains, a top speed of about 54 miles per hour and a height of 108 feet.
The coaster made it's first test run today, and the cameras were rolling:
http://youtu.be/5DSPq1Tiwps
If you want to be the first to ride the all new GCI coaster, the park is having an auction to benefit the San Francisco 49ers foundation, the charity arm of the NFL team. The auction ends April 28th and will give  successful bidders the first official ride, a commemorative first rider t-shirt and be treated to a catered first rider reception. Because the San Francisco 49ers Foundation is a 501(c)(3) not-for-profit, the donation from top bidders is tax-deductible to the fullest extent of the IRS Tax Code.
To bid on the first ride, visit the official website by clicking here!