Halloween Horror Nights at Universal Studios Hollywood brings the horror from the screen and puts it in your face. In fact they are absolute masters at it. Last year they scared fans so hard that they appointed Universal Studios Hollywood the King of Halloween in the annual Behind the Thrills Thrill Weekly Awards. But what kind of terror creeps inside your mind? What scares you? That's what John Murdy and the creative team at Halloween Horror Nights Hollywood wants to know. In fact they want to pick your brain so bad…they're willing to do anything to get to it.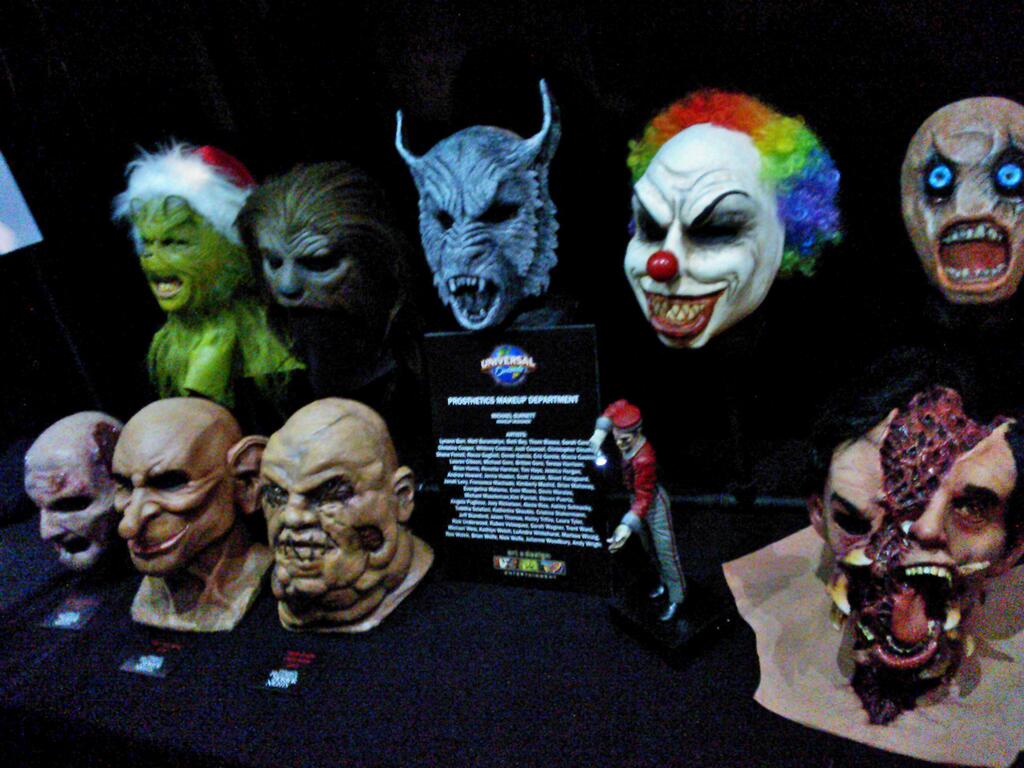 John Murdy, creative director for Halloween Horror Nights Hollywood, announced during a panel at this weekend's Monsterpalooza horror show in Burbank California an all new contest that will give fans the chance to bring their nightmares to life. What monsters live under your bed, and in your dreams? Now is your chance to design your own monster, maniac, flesh eating deviant or homicidal death bringer bringer.
The winner will have their design brought to life in this year's Halloween Horror Nights Hollywood. The event takes place select nights in September and October at Universal Studios Hollywood. In the past few years John Murdy, Chris Williams and the rest of the creative team have brought the horrors of the big screen right in front of your face. Last year both Universal Studios Hollywood and Universal Studios Orlando brought the worlds of The Walking Dead, Silent Hill and Alice Cooper to life. Who knows what terrors will be unleashed this year, but they could very well be yours.
Stay tuned here, and to the official Horror Nights Twitter account (click here) for more information, and as more details become available.
For more information about Halloween Horror Nights Hollywood, visit the official website, by clicking here!