Last weekend Disneyland opened a brand new exhibit inside of the Innoventions building titled "Iron Man Tech presented by Stark Industries", and as expected huge crowds have followed. This marks the first time Disney has promoted a Marvel character inside of its parks and the exhibit has averaged 30 minute to 1 hour long waits. Before the exhibit had opened Interventions often had very little crowds and no wait.
If you do plan on visiting Tony Stark's hall of armor expect to stand in this line, a line into Innoventions is a very rare site at Disneyland. However, anything that Marvel seems to put their names on these days is insanely popular. The last time we saw Iron Man was when he was battling alongside the Avengers, last year.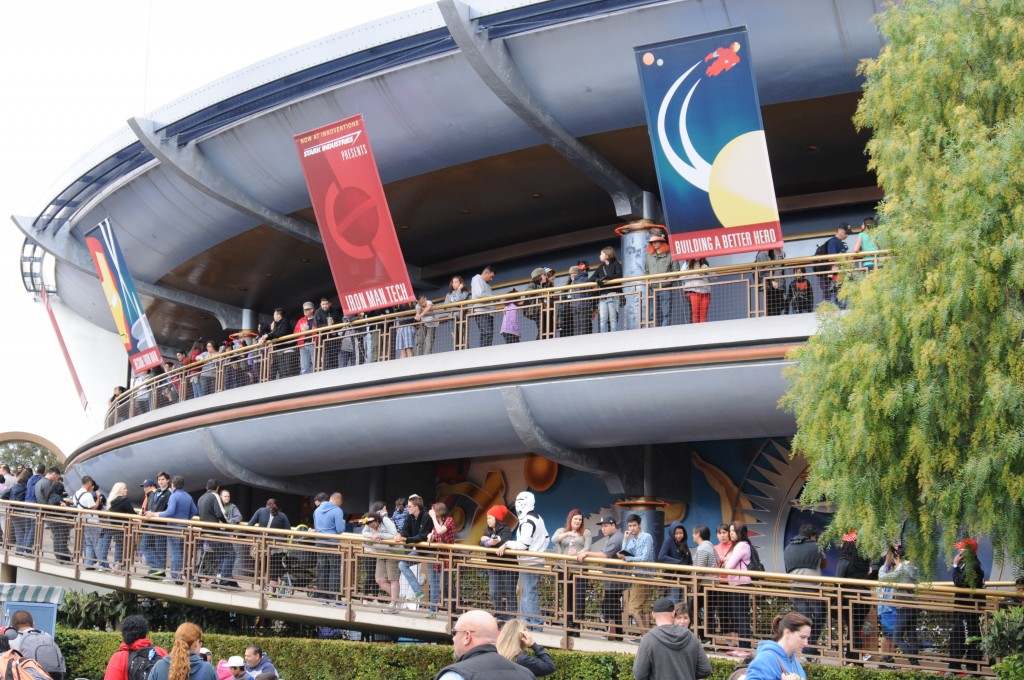 Outside of the former Carousel building sits large banners promoting the exhibit inside.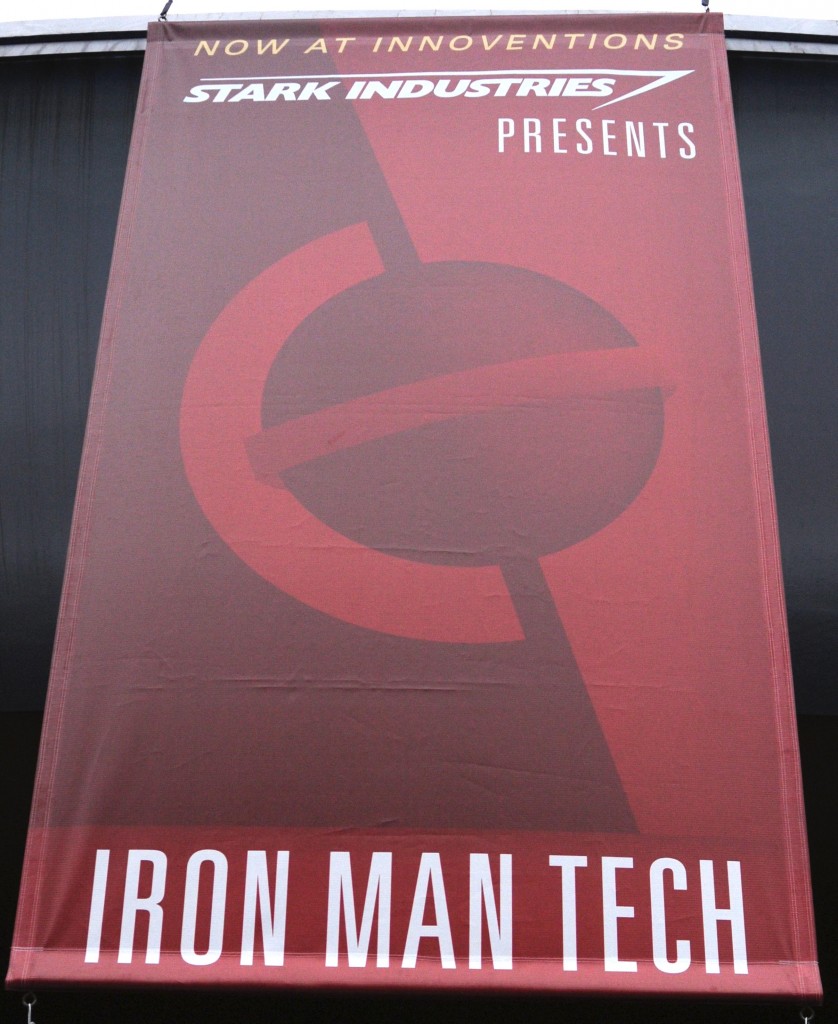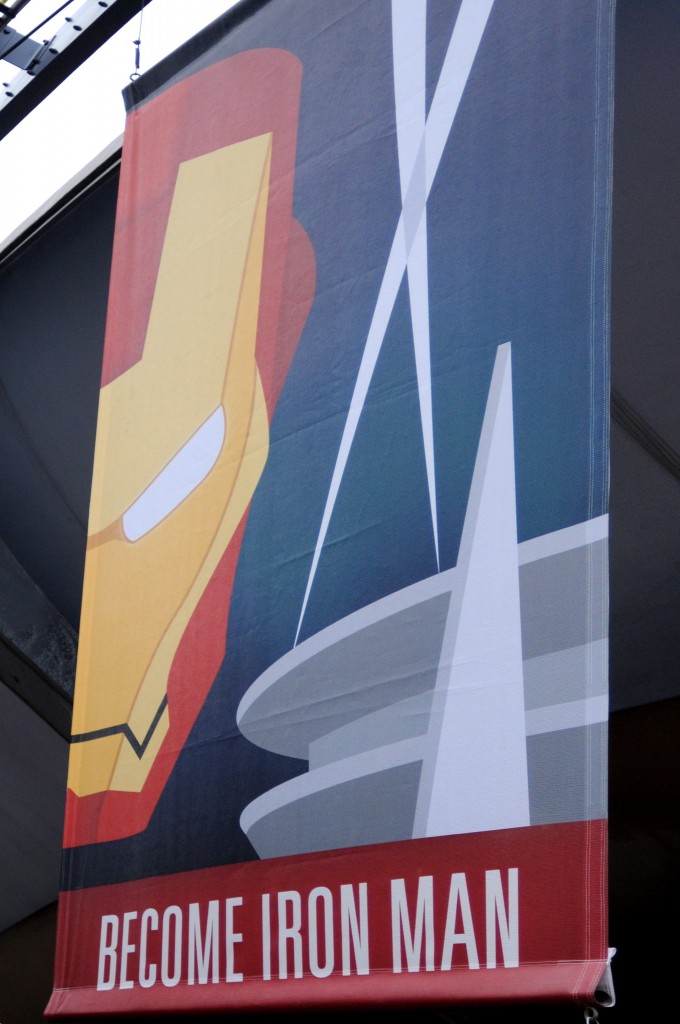 Going inside, you get the promise to "Become Iron Man". You can actually test out one of Iron Man's latest suits via a simulator. You can use the repulsor blasts and have the pieces of armor fly onto you…but more on that a little later.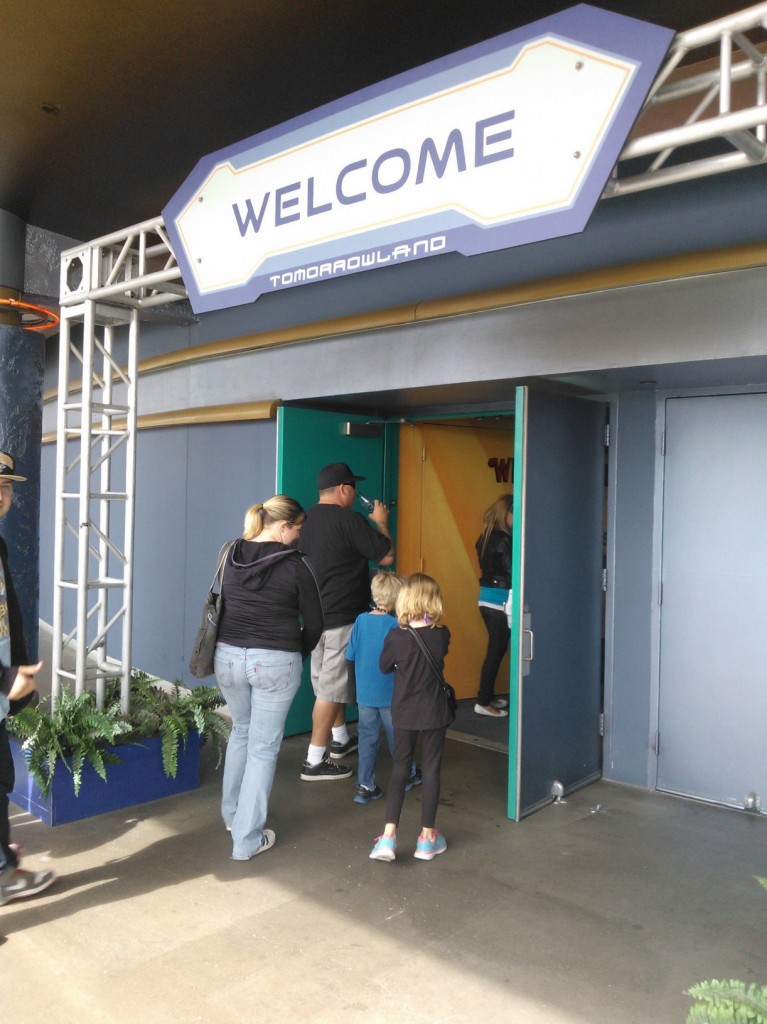 Inside we are given a look at the new Mark 42 armor, which is the latest armor used in the upcoming Iron Man 3, which hits theaters May 3nd.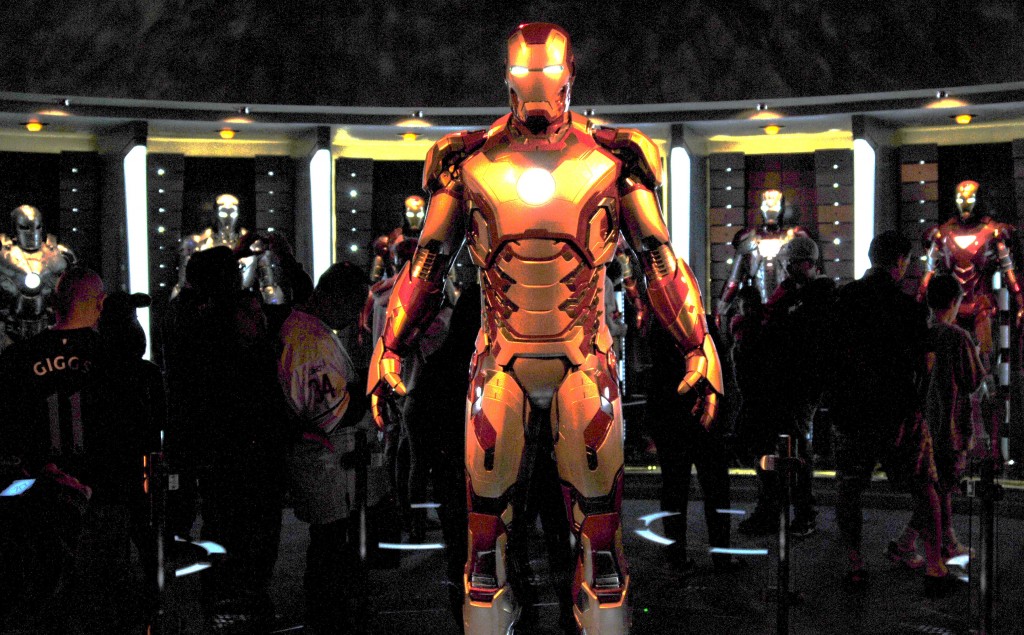 We also get a look at other versions of the Iron Man suit, all the way back to the first film. Fans of the comics will be able to pick out the various suit styles…including the Mark I.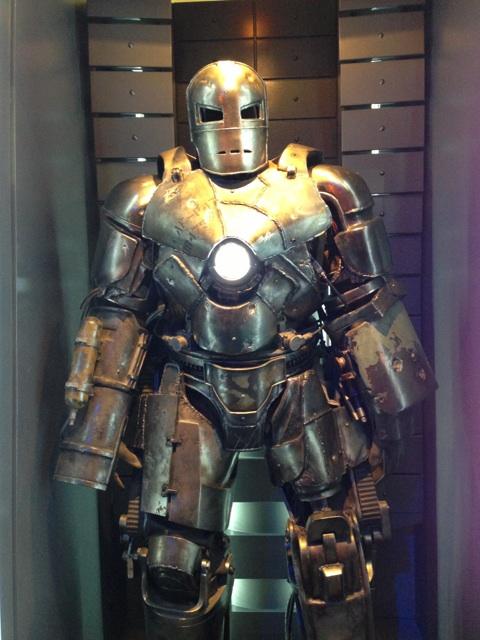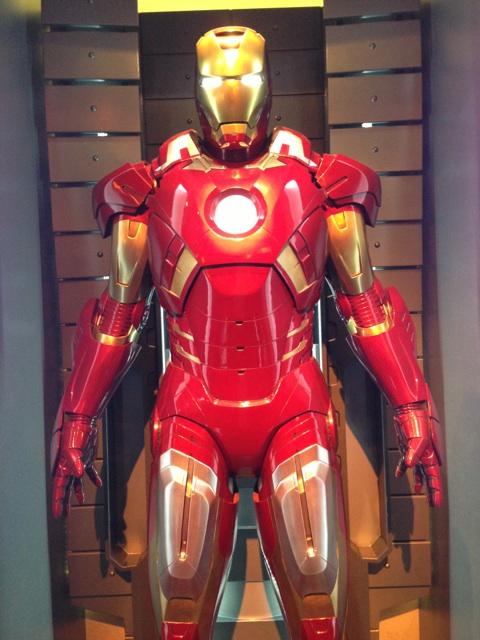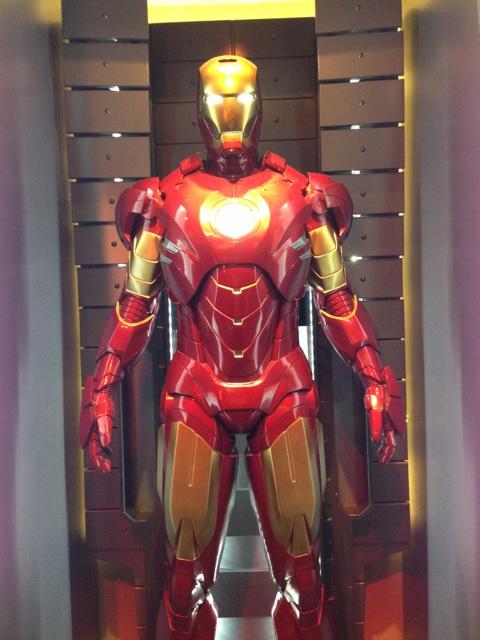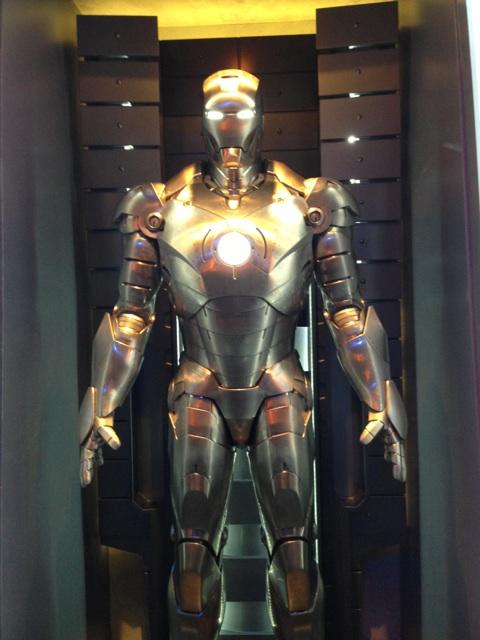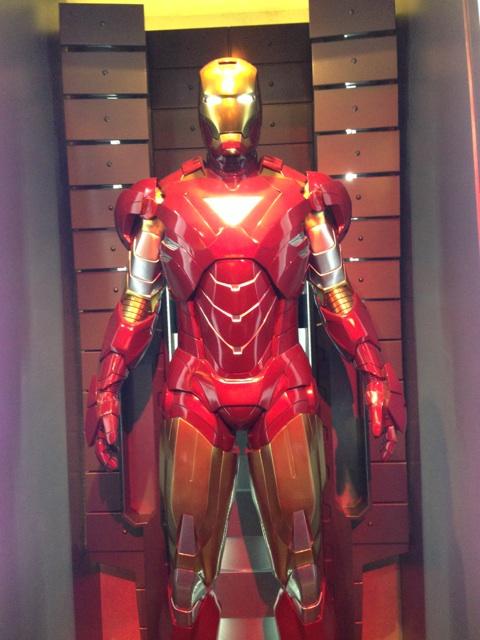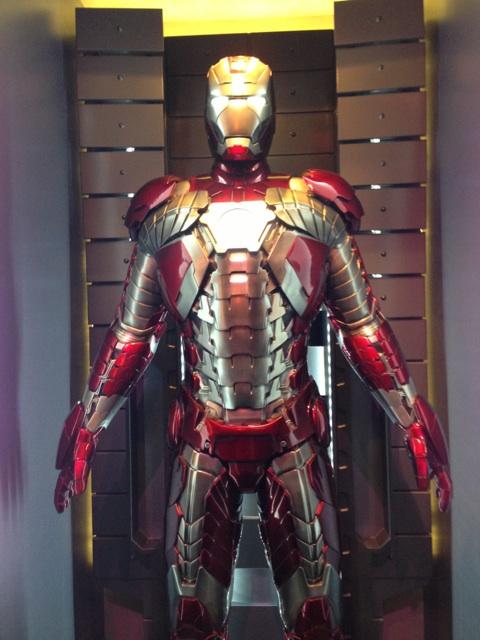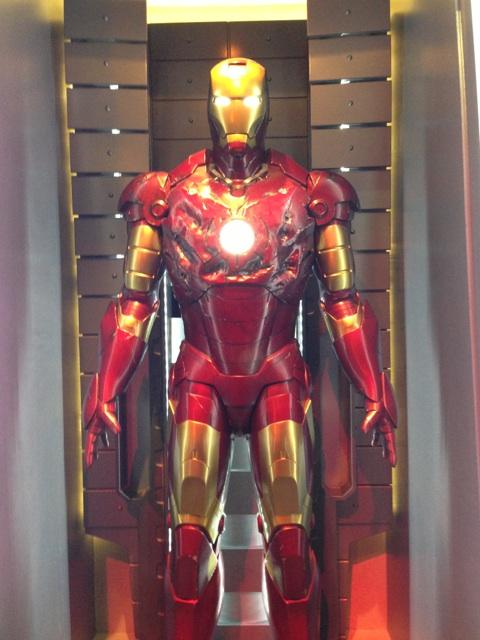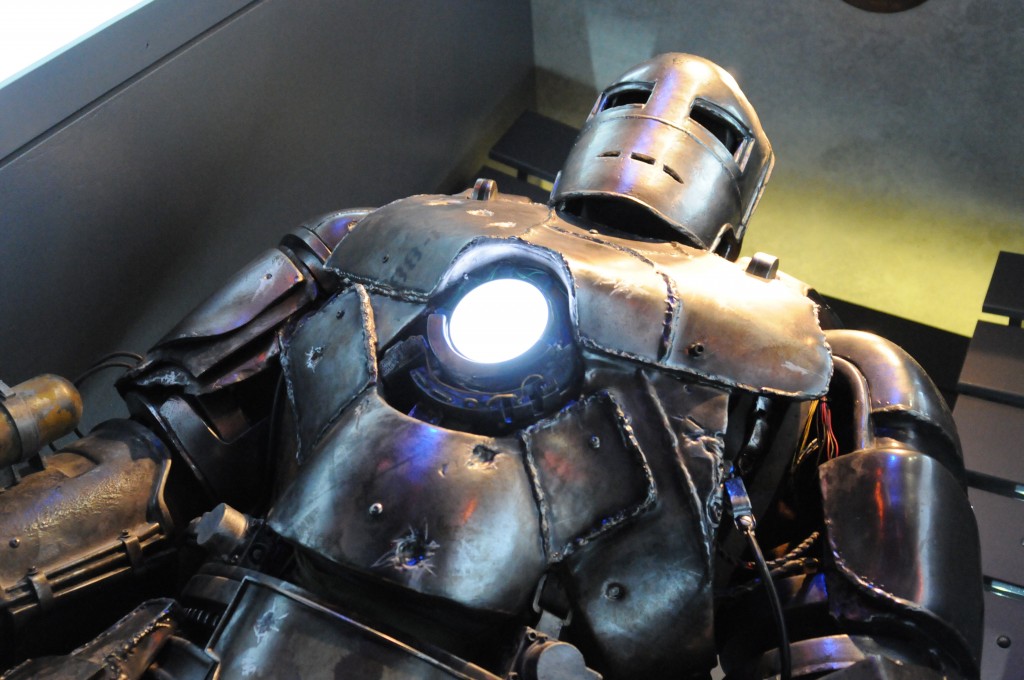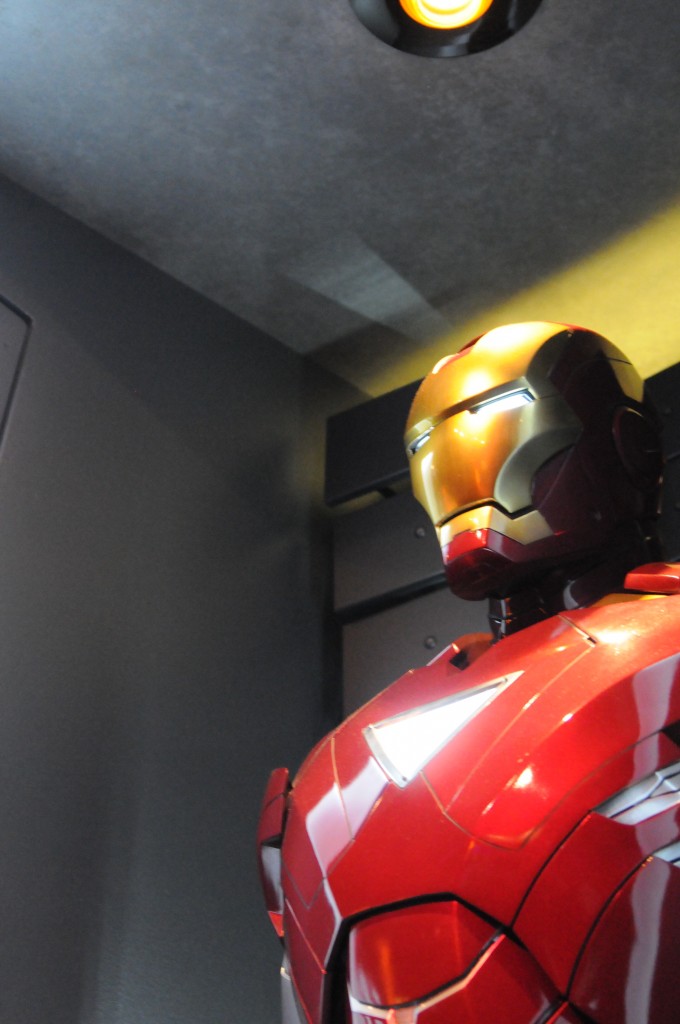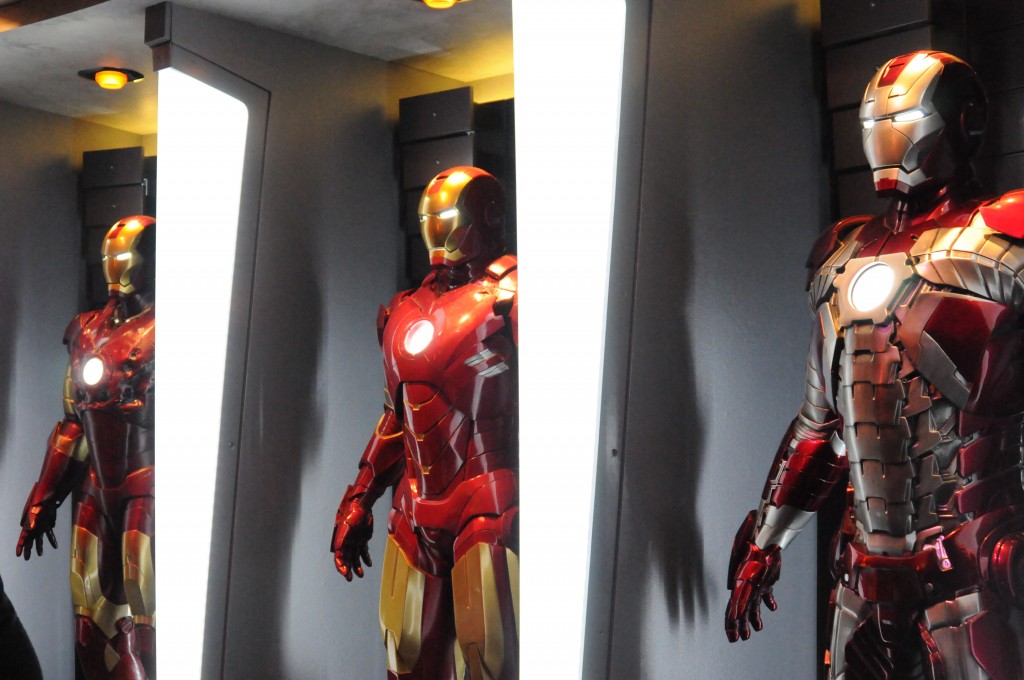 Directly next to the Hall of Armor is a small area where you can virtually suit up in the Mark 42 and test drive it via Xbox Kinect. The line was about an hour just for this experience. Overall the experience is fairly simplistic, but it drives home the idea. It works, even though there's really not much to it.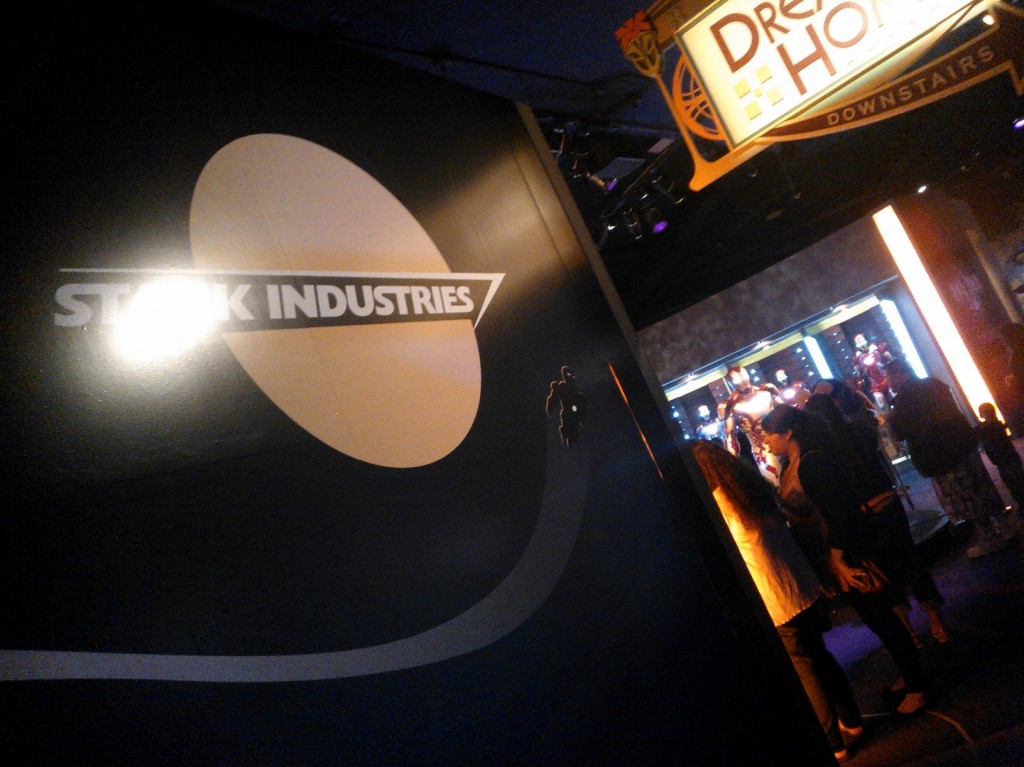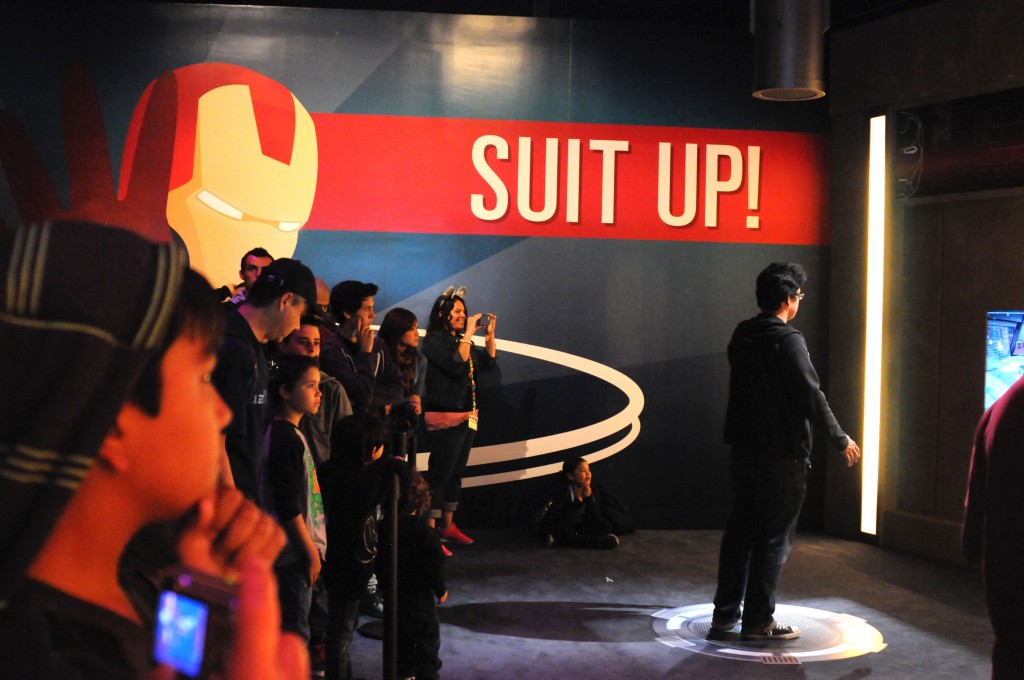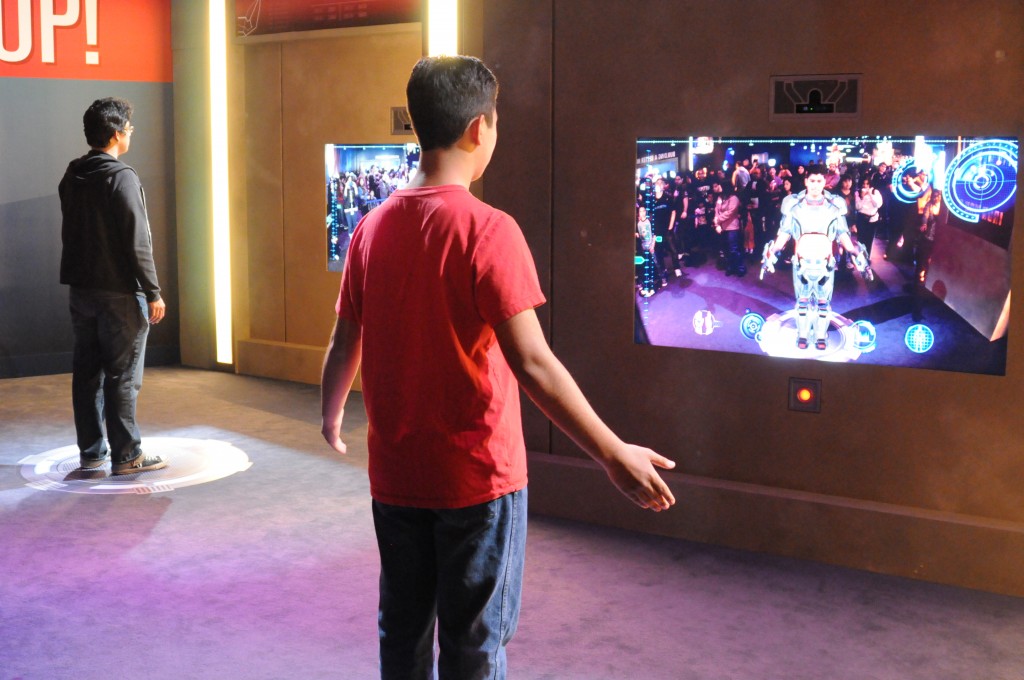 According to Disney insiders, and rumors, there is a lot of behind the scenes work going on with Marvel. Guests really can't seem to get enough of it, especially in new experiences like this. With all of the success, so far, with the new experience, it's no wonder that talks are shifting to having an entire theme park just for Marvel characters. The key is to do the experience right. If you take a Marvel character, and goof it up with Mickey ears or some kind of out of context experience, you'll lose the comic and movie fans. Do it right, and not only will you gain the comic fans, but Disney will have their own fans and critics singing praises. Could the new Marvel theme park finally be Disney's jump into a park with more thrilling experiences?
Universal Orlando did it famously with their Marvel Superhero Island, giving the right amount of thrills with the unique comic book experience. Speaking of Universal, could the success of this one little attraction be enough to make Disney reconsider buying out Universal's Marvel contract?
Under the current contract, Universal is the only theme park that is allowed to have Marvel Characters East of the Mississippi River. With hour plus waits, and fans clamoring for more, not only in California but Internationally as well, could Disney have their eyes on another park in Florida?
Time will tell true believers.
For more information about Stark Industries' Iron Man Tech at Disneyland, visit the official Disneyland website by clicking here!
That does it for this look at the new Iron Man Tech exhibit, be sure to follow us on Twitter @BehindThrills for the latest!