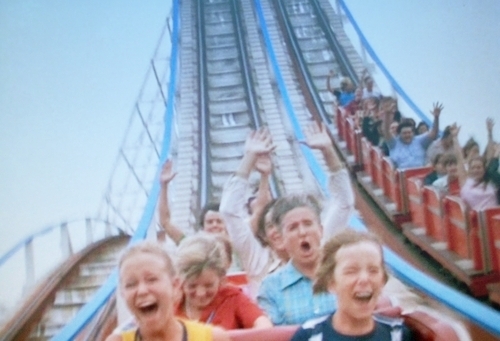 It was the television event that defined a generation! It also helped to put a brand new theme park on the map. On November 2nd, 1973, just a year after the park opened, The Brady Bunch was let loose at Kings Island. America's favorite family visited the park so that the dad could propose the park with a huge expansion draft. Of course the draft is lost and wacky hijinks ensued. This year to mark the episodes 40th anniversary, The Brady Bunch is back!
To celebrate the 40th anniversary of the classic episode, three Brady Bunch stars, Barry Williams (Greg Brady), Christopher Knight (Peter Brady) and Susan Olsen (Cindy Brady), will return to Kings Island Sunday, May 19 to entertain park guests during four shows of singing, dancing and Brady Bunch anecdotes.  Williams, Knight and Olsen will be available to meet fans, sign autographs and pose for photographs after each show.
"The Kings Island episode is one of my favorite episodes from the Brady Bunch, right up there with the episode shot in Hawaii and the Return of Johnny Bravo," Williams said.  "I can't wait to see all of our friends again in Cincinnati."
How amazing would it be for the Brady family to also present another huge expansion? The park does have a huge spot open after Son of Beast was removed last year, it would be a fitting tribute to both the ride and episode if the Brady's would be the ones to introduce a new expansion! A geek can dream!
The shows will take place in the Kings Island Theater and included free with park admission.  Seating is limited, on a first-come, first-served basis.
For more information, including tickets, visit the official website by clicking here!