In just over a month SeaWorld Orlando will open their most ambitious project to date. Antarctica: Empire of the Penguins will be more than just a ride or animal attraction, it will be an entire new realm for SeaWorld Orlando, a realm that park planners hope will not only transport guests to the bottom of the world, but a realm that will also give people a better understanding of the world around them. In the mean time SeaWorld Orlando will host their annual Latin Music and food festival Viva la Musica. Preparations for both are well under way, and we take a look at what the park is doing for both.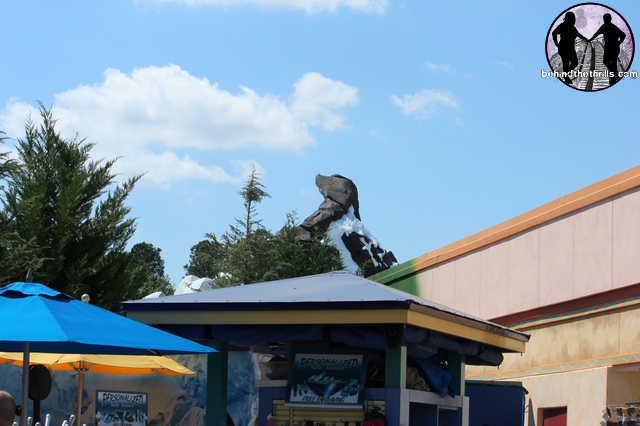 Parts of penguin rock peek out over tje construction walls around Antarctica. One of the biggest complaints of many fans is that park often don't do enough to hide show buildings. SeaWorld seems to realize this and appears to be working hard to cover up any signs that may give you the feeling you're in Orlando instead of Antarctica.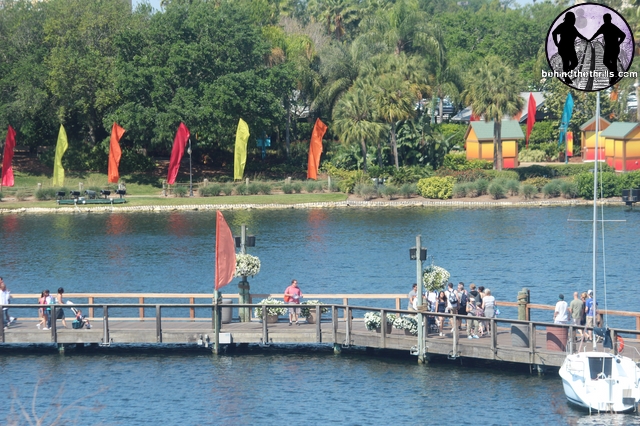 Elsewhere in the park, set up is being done on Viva la Musica. The Latin explosion of music and food will kick off Saturday April 13th and will feature huge performances from some of today's hottest Latin artists. All concerts are included with park admission.
Check out this video showing the full Antarctica area: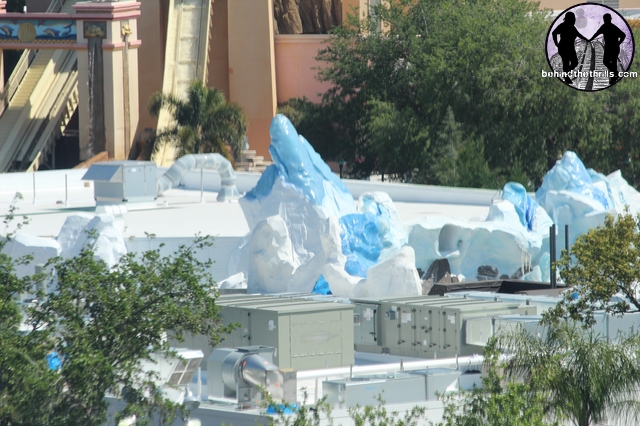 A quick ride on Skytower shows that ice blocks and drifts are being fitted with a variety of colors and shade to give the area less of a plastic look and more of a natural icy feel.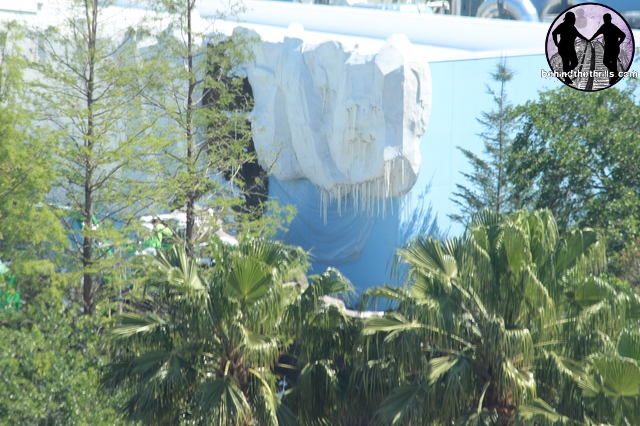 Paths entering and leaving the area are being reworked and repaved to get ready for flocks of guests.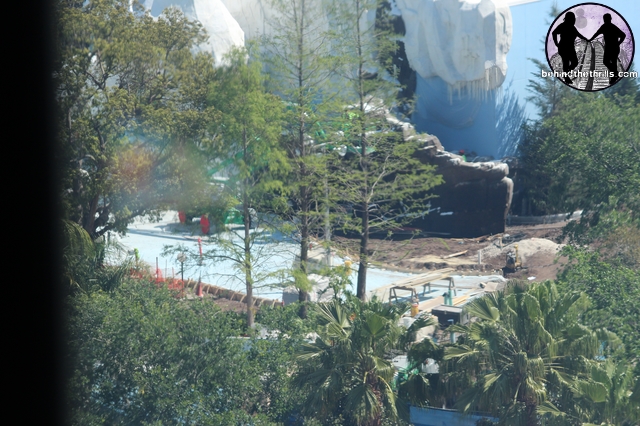 Along the building edges are dangerous looking icicles, giving the feel of an environment that is harsh and unforgiving. To also hide the building and make a smooth transition into the next area, trees are being planted along the sides. While it's not thematic to Antarctica, it blends into Pacific point preserve, home to the Sea Lions.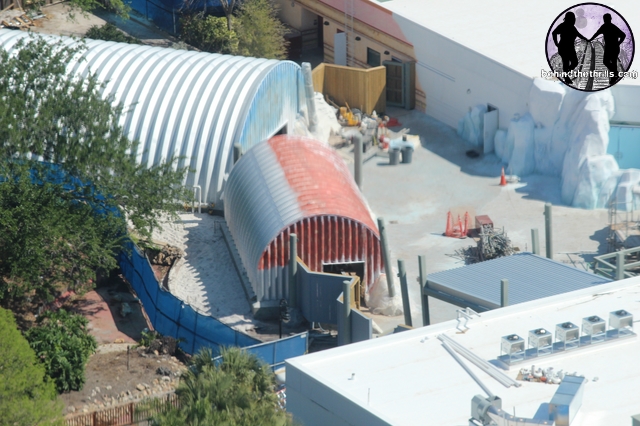 The outpost area is being given a more worn and weathered look. The outpost will be the human side and will house educational programs as well as food from around the world.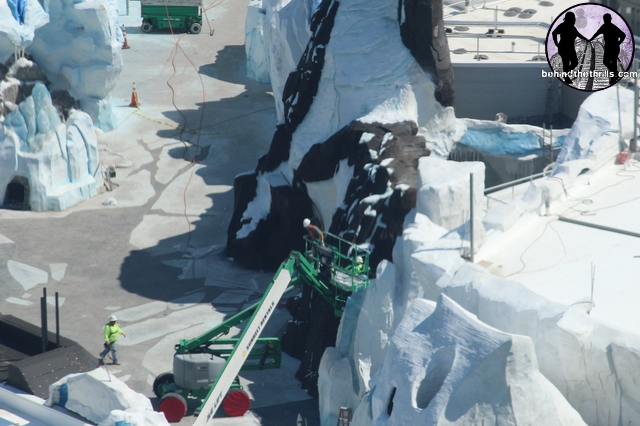 The thematic elements are taking center stage and starting to shine through as crews continue work. Icy cracks appear in walkways and paths. Every single species of penguin is represented in a special sculpture as well, though the exhibit will only feature a few.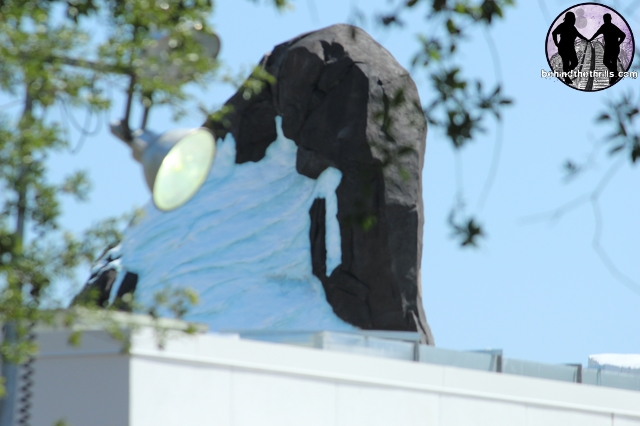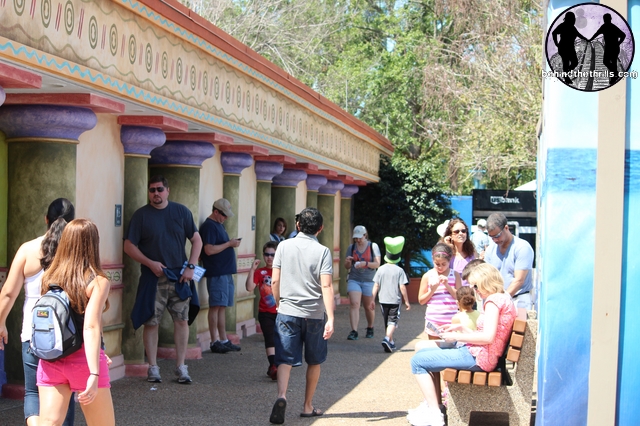 On the other side of the park a narrow construction wall in between Journey to Atlantis and the bathroom area.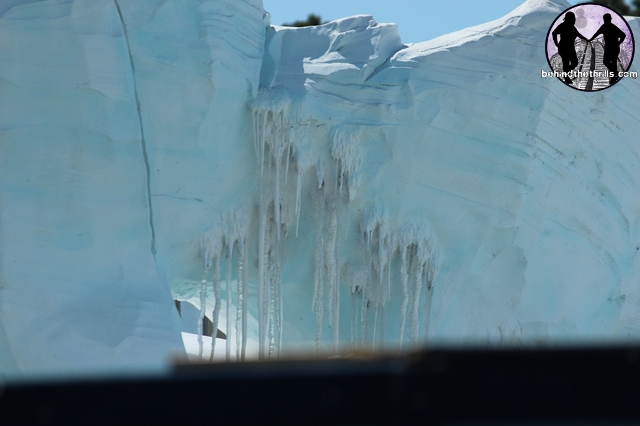 Check out even more pictures from Antarctica:
Antarctica will open to the public on May 24th at SeaWorld Orlando.
For more information on Antarctica at SeaWorld Orlando visit the official SeaWorld Orlando website by clicking here.