Holiday World doesn't open until May 4th for their 2013 season, but the park is busy getting ready for upcoming events like "Rock the World". Today, Holiday World announced details for the Christian music festival, which will take place at the park on Saturday, August 24th.
The park will be hosting the event through out the day with a series of seven local bands. As it get closer to park closing, the festivities will move over to the Rock the World main stage where performances will begin for the event attendees.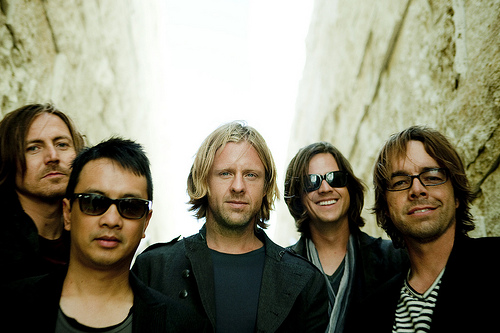 This summer, Switchfoot will be headlining Rock the World. Switchfoot won a Grammy in 2011 and has also won a total of 11 GMA Dove Awards such as Artist of the Year, over the last decade.
Video: Switchfoot – Dare You To Move (Alt. Version)

Kutless, Audio Adrenaline, and Adam Cappa will join Switchfoot on the main stage of Rock the World.
Tickets for Rock the World are now on sale! Discounted tickets are available online now through May 1st. Tickets start at $20 if they are purchased by May 1st. After May 1st, ticket prices will increase.
For more information or to purchase tickets to Rock the World, visit the official website by clicking here.