Monroeville PA, just outside of Pittsburgh, is known as Zombie Capital of the World. The city plays host to many of America's favorite zombie films such as George A. Romero's; Night of the Living Dead, Dawn of the Dead, and Day of the Dead, a trilogy primarily filmed in and around the Pittsburgh area from 1968 through 1985. Pittsburgh's Monroeville Mall was the primary filming location for Dawn of the Dead for nearly 4 months. Currently, the mall is home to an iconic Zombie Museum paying tribute to all things dead.
The Monroeville Zombies museum is a celebration of Zombies in Pop-Culture.  The themed attraction takes fans through a visual history of zombies in cinema. Authentic props and memorabilia are on display as well as interactive experiences and a zombie gift shop. The museum is FREE of charge to explore. Celebrities and horror fans from around the world have visited this unique attraction.
Features:
Zombie Gallery & Museum 

Celebrity "Maul of Fame" Wall 

Zombie Boutique & Gift Shop 

Arcade Games 

Mini-Golf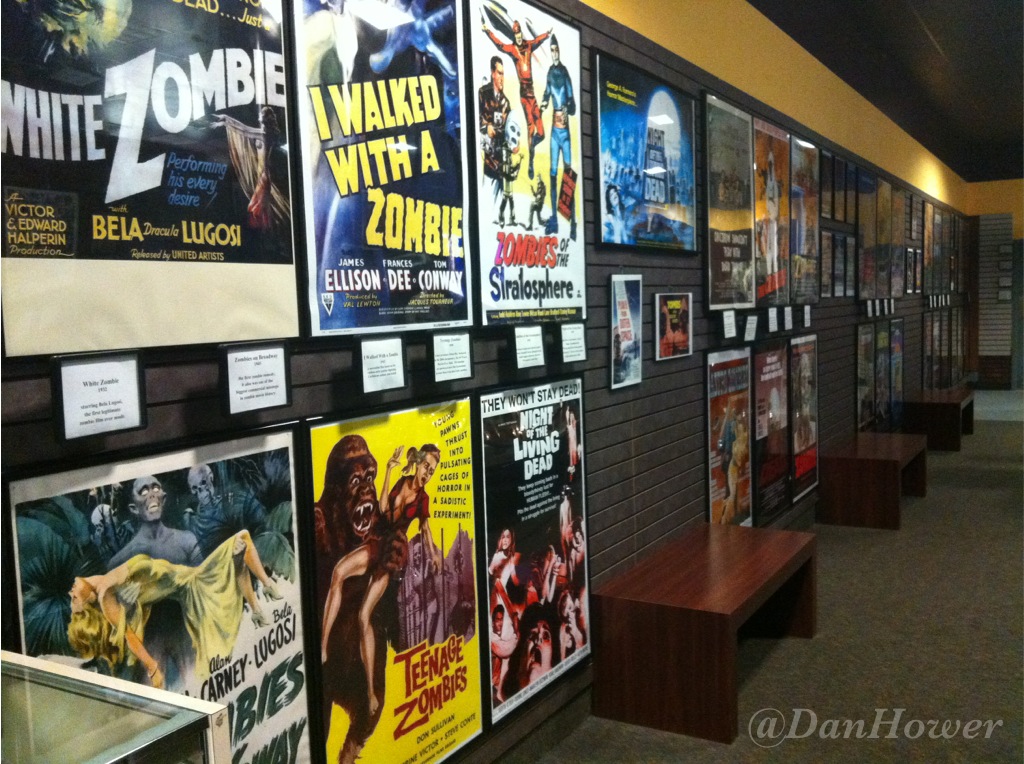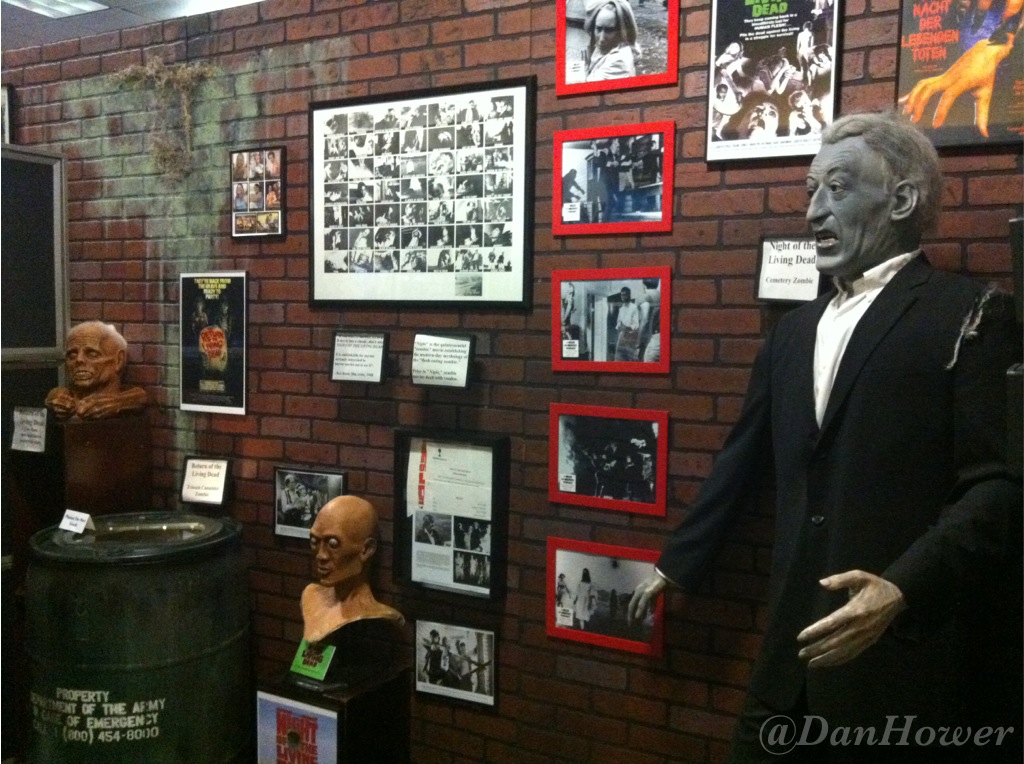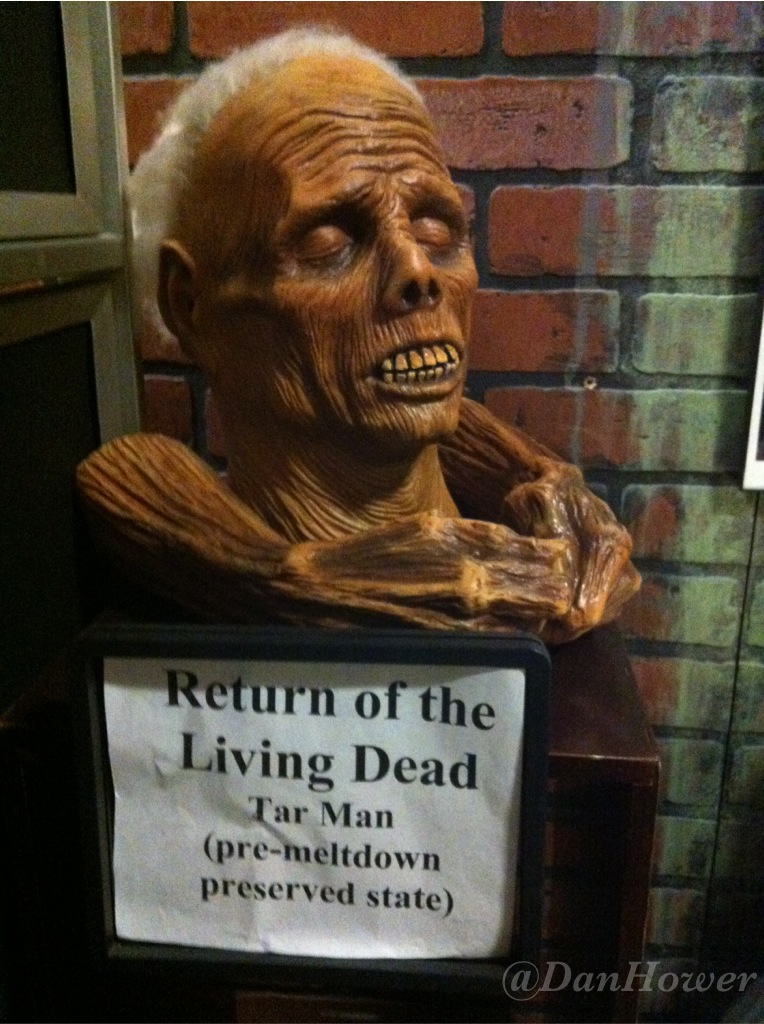 The attraction has relocated around the Monroeville mall a few times over the past 5 years. Sadly, this past week Monroeville Zombies released this statement announcing that they will be closing the mall attraction forever:
"It is with much sadness that we must report that we will be closing the Monroeville Zombies museum and gift shop in it's Monroeville Mall location at the end of this month (April, 2013). I know this is a sudden notice, and I assure you it is just as sudden to me too. Mall management has chosen to lease our space to a more corporate business and is kicking us out. So come out as much as you can these last few weeks, as we will need to begin to take down the museum very soon. We will end the month with a big final Zom-B-Rama event on April 27th, so watch out for news on that. It will be the last chance to dress as a zombie with us in the Monroeville Mall! And don't worry, we will be gone from the mall, but not gone for good as we make plans to reappear in a new location soon!"
Here is a schedule of events that will concur:
April 11 – 14: Open usual hours with museum and exhibits intact. This will be the last weekend to see the full museum.


April 15: Open usual hours, some museum exhibits may begin to be packed up.

April 16: Store and museum closed.

April 17-22: Gift shop open usual hours, museum will be in various stages of dismantling.

April 23: Store and museum closed.

April 24-26: Gift shop open usual hours, museum will be in various stages of dismantling.

April 27: Gift shop open usual hours; 

2:00 to 9:00 Zom-B-Rama III Final Event Party.

April 28-30: Unknown at this time, possibly closed for cleanup.
Below is a full tour of our final visit!
So that's the bad news. The good news is the guys over at Monroeville Zombies plan to re-open at a new location. Details will follow soon. All the zombie fans out there still have a few days to visit the attraction in this iconic location AND you can join in for one final  ZOM-B-RAMA event! 

On April 27th 2013, Monroeville Zombies will close it's doors in the Monroeville Mall forever. Not only will it be their final day, it will be their biggest zombie party ever produced! One final day of zombie costumes, movie screenings, zombie music, discounted merchandise, videos, games, and the largest costume contest ever held in the mall where they will crown the permanent Monroeville Zombies champion for all time. You can view the official Facebook event HERE!
Details:
Place:
Pittsburgh's Monroeville Mall
200 Mall Cir Dr
Monroeville, PA 15146
206-350-9641
Date: Saturday April 27, 2013
Time: 2:00pm – 9:00pm
Cost: FREE
Zom-B-Rama III will feature:
Massive clearance sale on zombie merchandise (last chance to get many Monroeville Zombies exclusive items!)

Costume contest

Zombie movie screenings

Horror Music Video Mashups

Zombie themed costume contest

Zombie games

Arcade games

Mini golf
More photos of the current Monroeville Zombies Attraction:
Zombie gift shop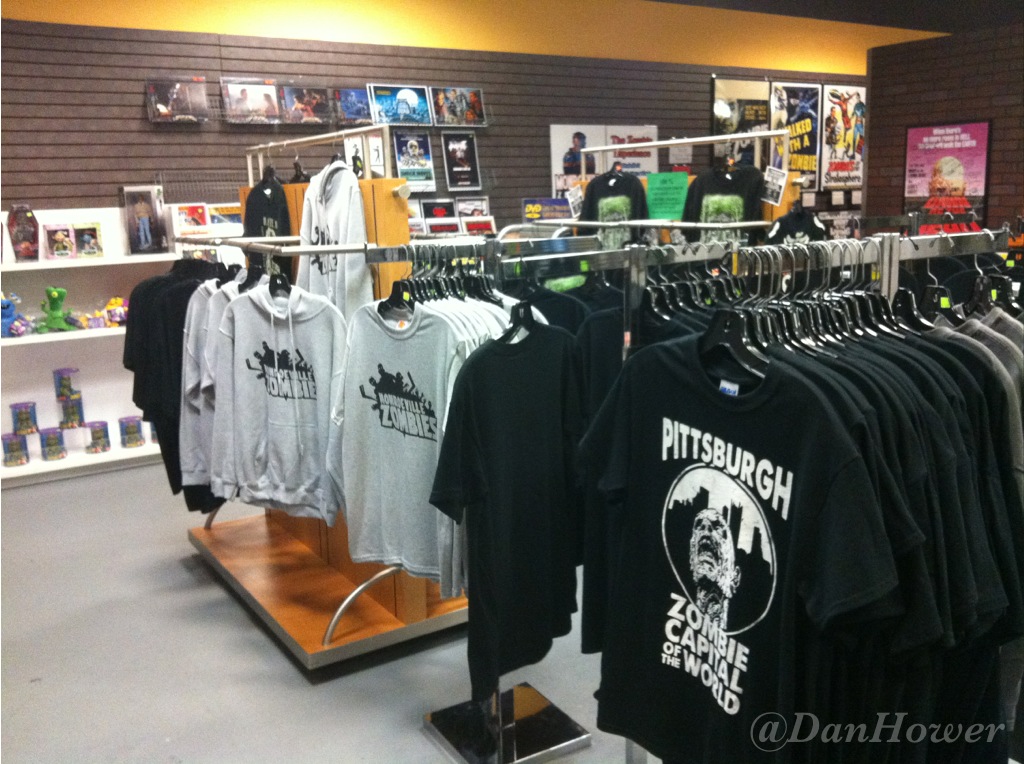 Museum Entrance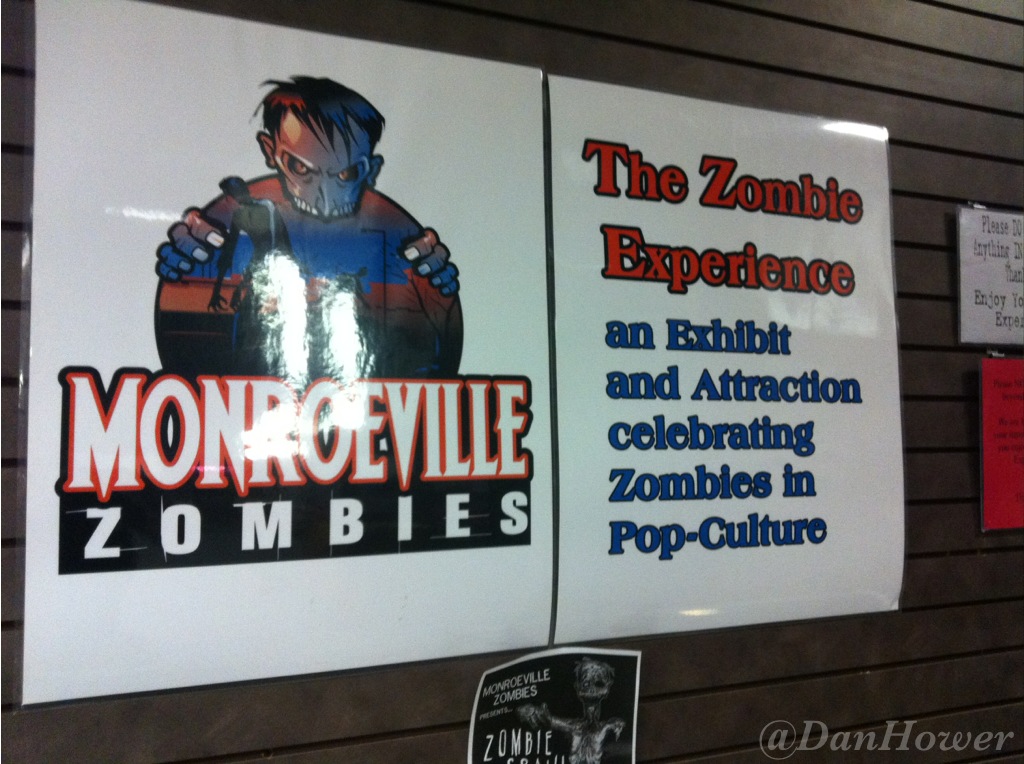 Maul of fame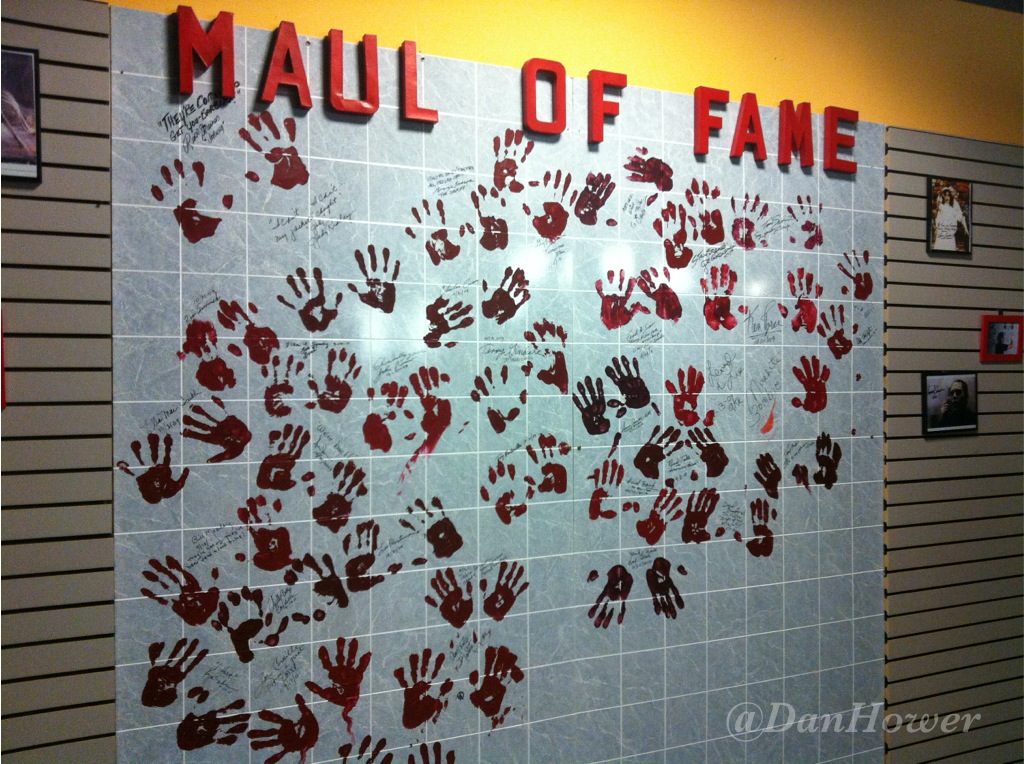 Tom Savini's prints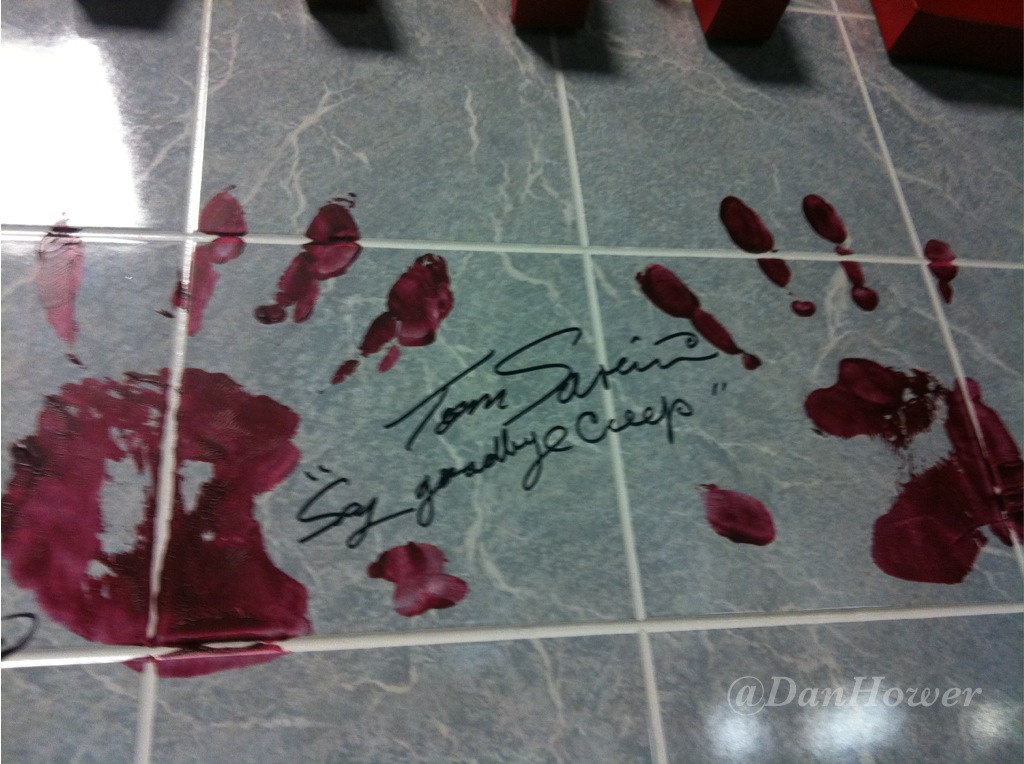 George Romero's prints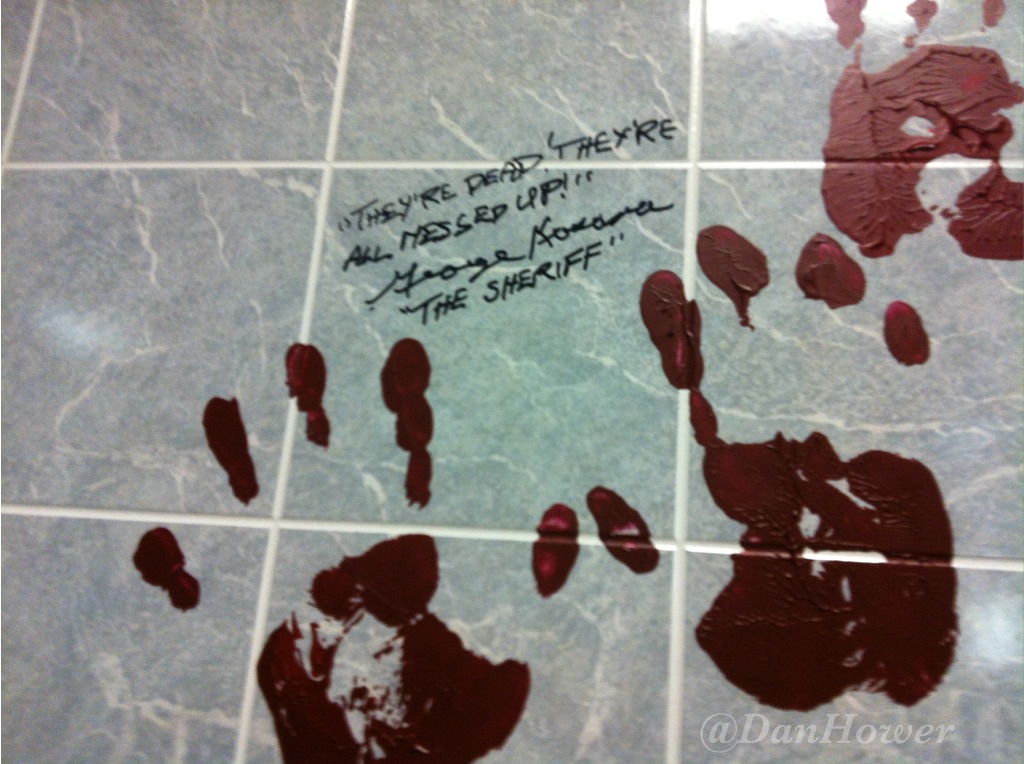 Model of the monroeville mall movie scenes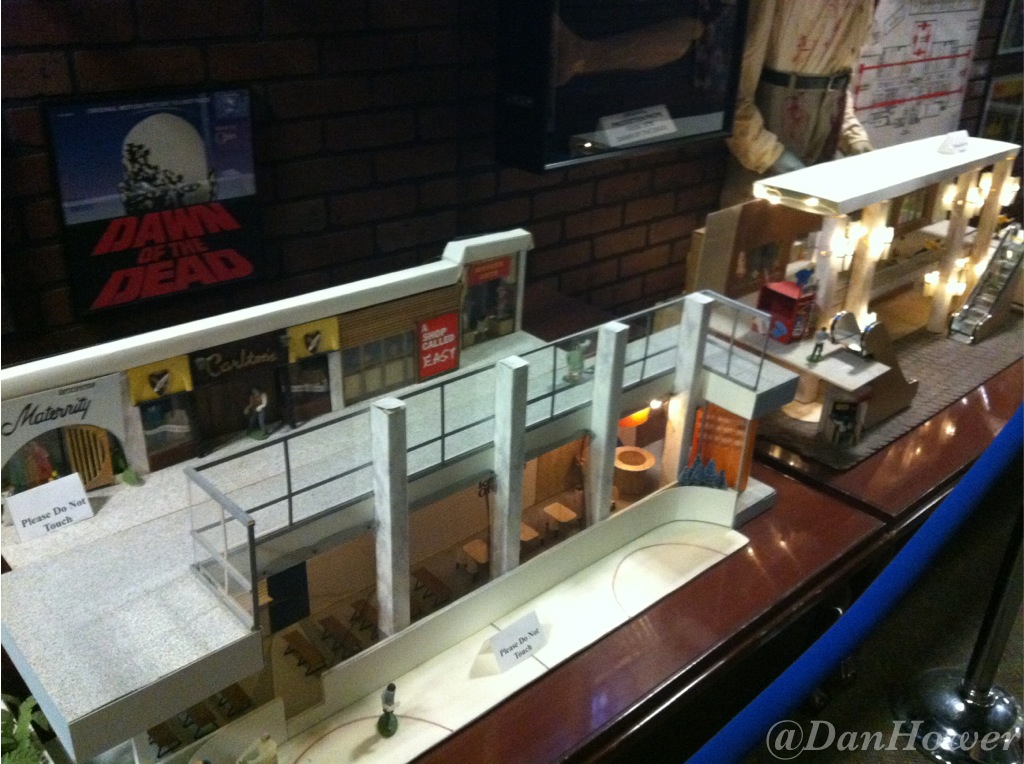 Mall film locations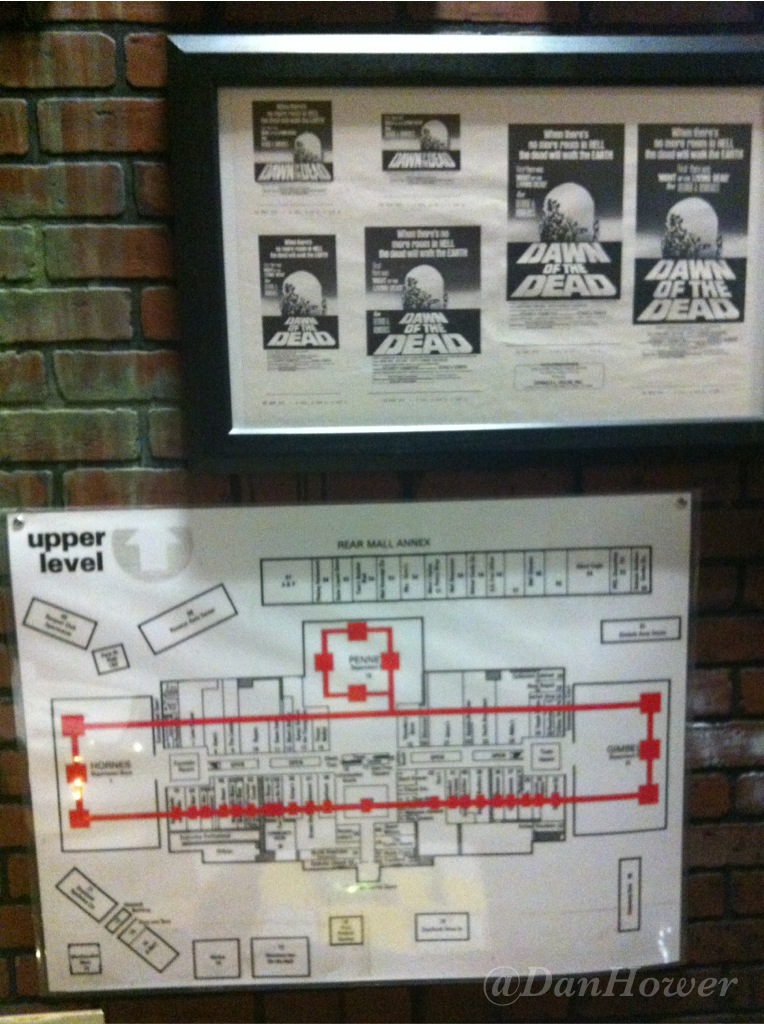 Cemetary zombie Night of the Living Dead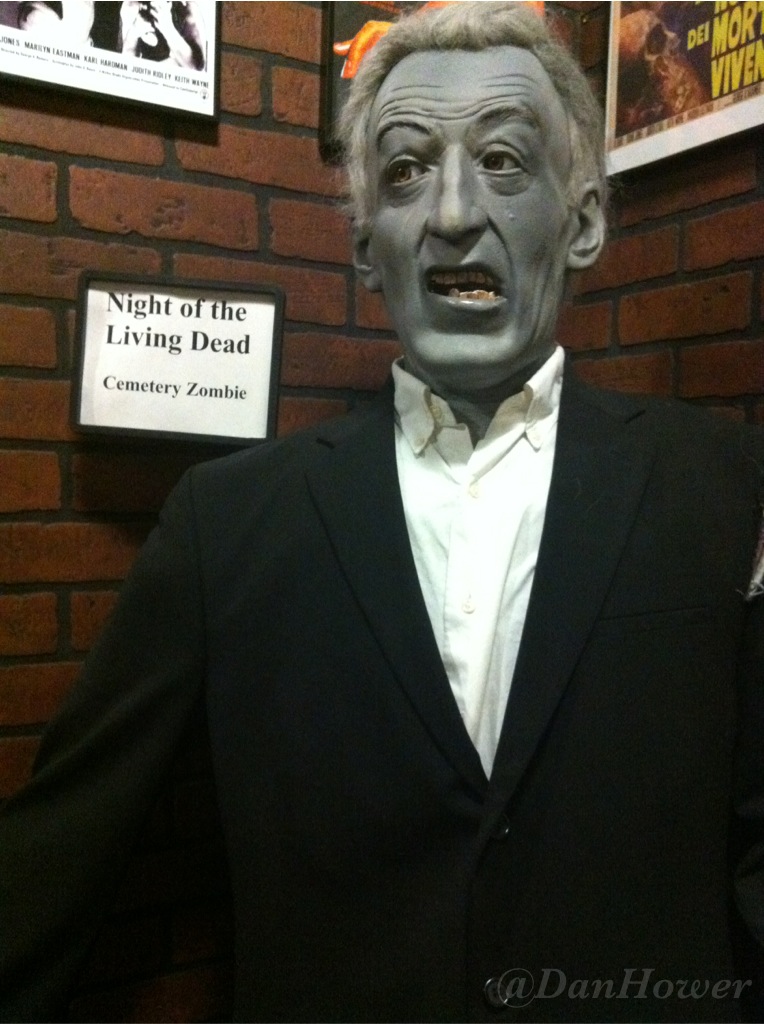 Dawn of the Dead Roger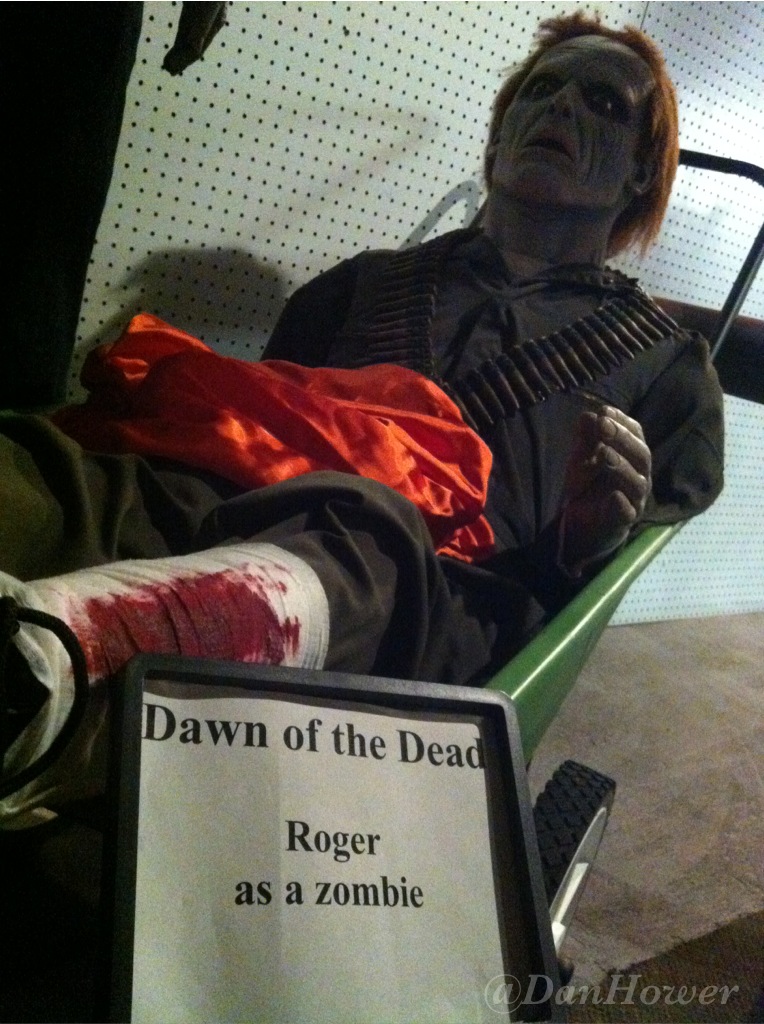 Props on exhibit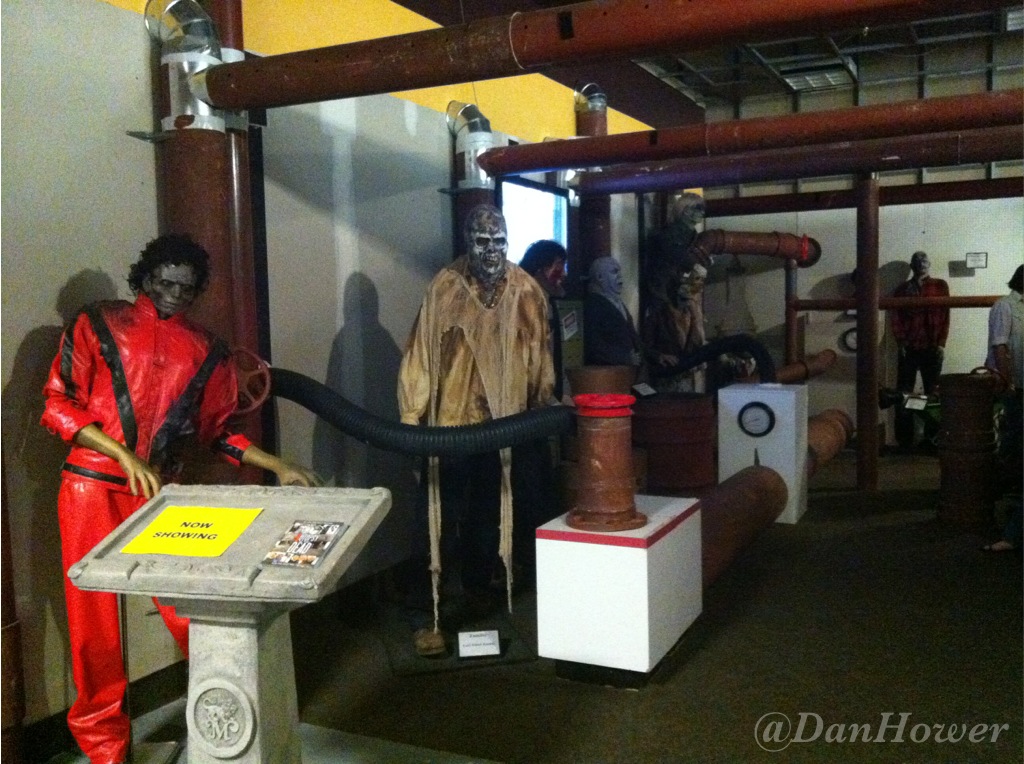 Airport zombie Dawn of the Dead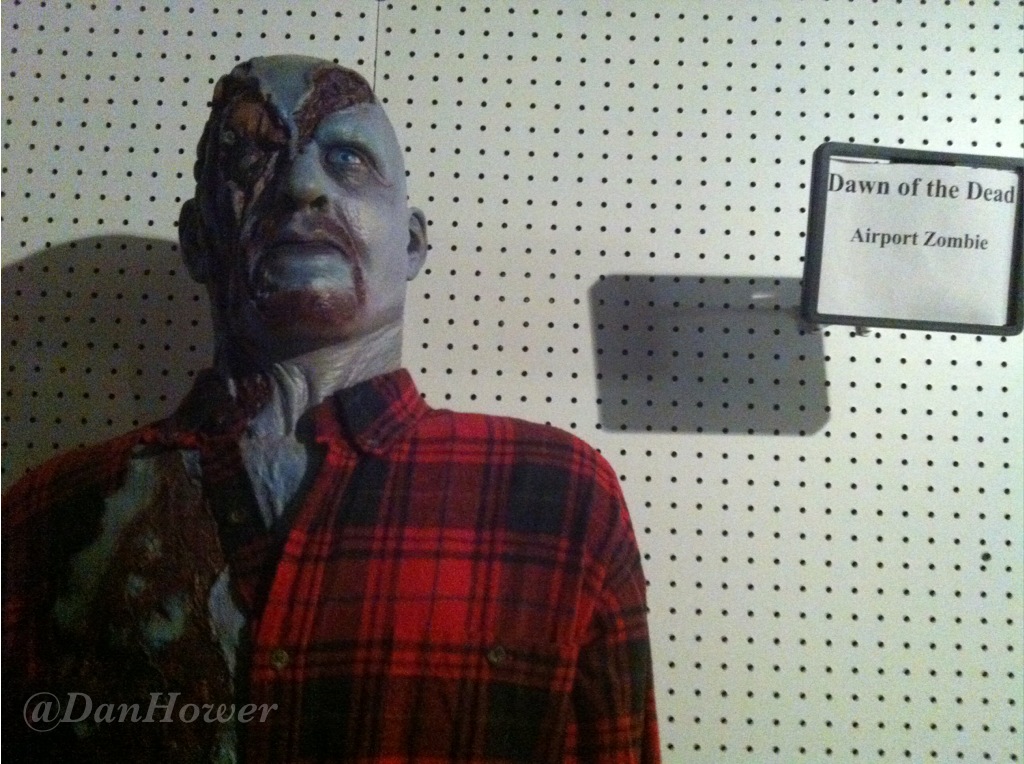 Day of the Dead screen used mask
Dr. Tongue Day of the Dead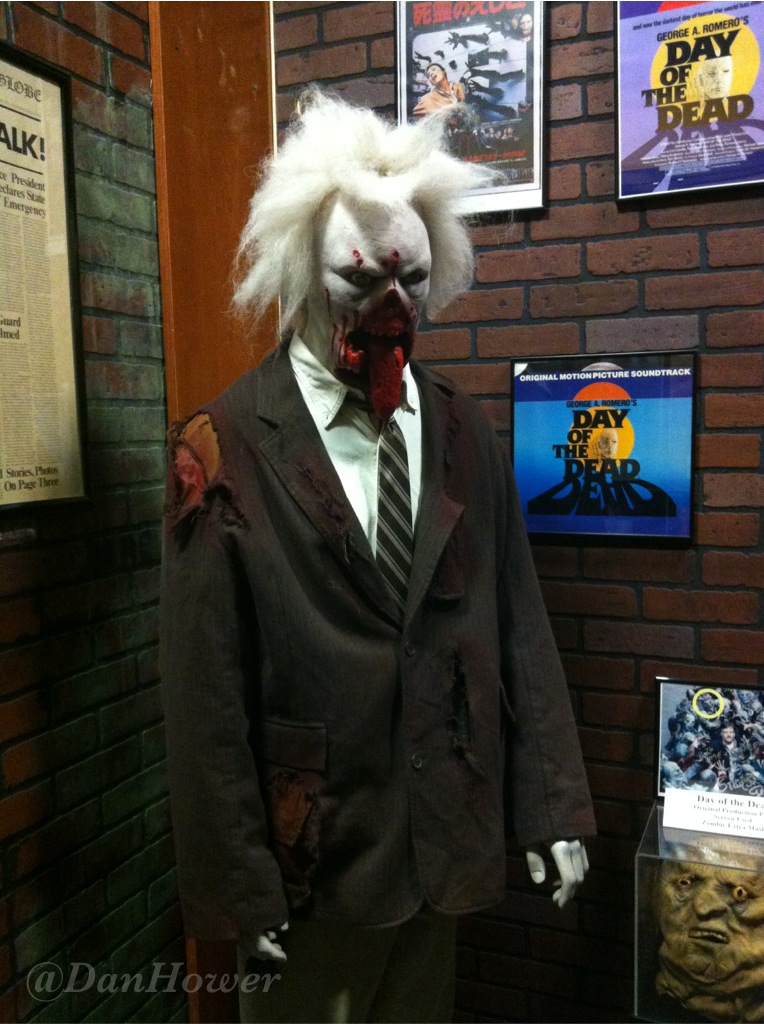 For more on this event and updates on the Monroeville Zombies attraction visit their official page at www.monroevillezombies.com