For the past several years Universal Studios Florida has become a haven for some of the biggest concert of the summer. Blaster Universal Orlando rolled out with the largest collection of concerts in Central Florida. This year the fun continues as Universal summer concert series returns with a fan favorite. In addition, Universal is giving one huge fan a chance to win a trip to Universal and take part in a special Q&A with the band!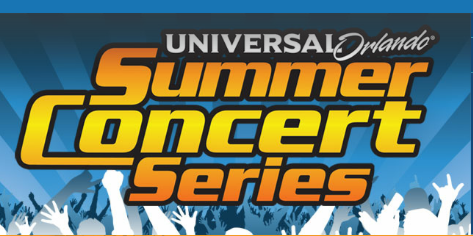 The fun kicks of June 1st and rolls every Saturday night until July 6th. Universal Orlando has not released the entire line up yet however they have announced that the Nickelodeon boy band, Big Time Rush , will be performing on June eighth.
The group includes the stars from the hit Nickelodeon TV show of the same name . The group is just announced a huge US tour in support of their anticipated new CD, which should hit stores by late spring. The group last visit Universal Orlando in 2011 and gave fans a huge look at a brand new episode of the show. There are currently no plans for a sneak preview of the new show, but there is a huge Q&A planned before the show!
In addition, Nickelodeon and Universal Orlando have teamed up to give one lucky fan the trip of a lifetime. Fans can enter to win a trip to Universal Orlando to see Big Time Rush perform.50 lucky winners will receive the bands all new CD. To enter, just click here!
While no other concerts have been listed, Universal Orlando has the tradition of booking a wide variety of acts. All concerts are performed in the Universal Music Plaza and are included with theme park admission.
Stay tuned as we learn more.
For more information on the summer concert series including tickets visit the official Universal Orlando website by clicking here.