It's only April and haunt season is still months away, but this is the time of year for haunt conventions and expos across the country, like HAuNTcon and Halloween Extreme. Halloween Extreme is coming up in just a couple of weeks and will take place at the Rosen Center in Orlando, Florida from May 24th through the 26th.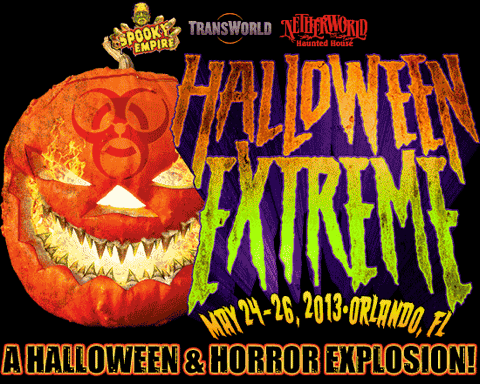 For those who are interested in the event, a brand new seminar was announced this morning and we will be bringing you full coverage. On Saturday May 25th from 1:00pm until 2:30pm, game designers from Universal Orlando's Halloween Horror Nights will host a discussion panel, which will cover how interactive games and experiences, like Horror Unearthed, are conceived, results, and exciting plans for the future.
Horror Unearthed was a unique and groundbreaking Alternate Reality Game experience for die-hard fans of the Haunt Industry and Halloween Horror Nights. The game utilized social media outlets, plus a customized RFID badge, which tracked players and kept score as players completed in park tasks during Horror Nights.
All seminars are free to Halloween Extreme Attendees. In order to attend the seminar, you must register at the official Halloween Extreme website. If you are unable to attend, be sure to follow us on Facebook and Twitter for all the latest updates!
For more information about Halloween Extreme or to register for the event, visit the official website by clicking here.
Get social!
Follow us on Facebook
Follow us on Twitter