Saturday marked the end of Mardi Gras at Universal Orlando. While the beads are gone, and the Jambalaya has been taken off the menu, there is so much more to look forward to at both Islands of Adventure, and Universal Studios Florida. With Summer just over two months away, the final touches are being put on Transformers:The Ride. While the park hasn't addressed exactly what is happening in the rest of the construction areas, work is still moving on, which means something is lurking around the corner.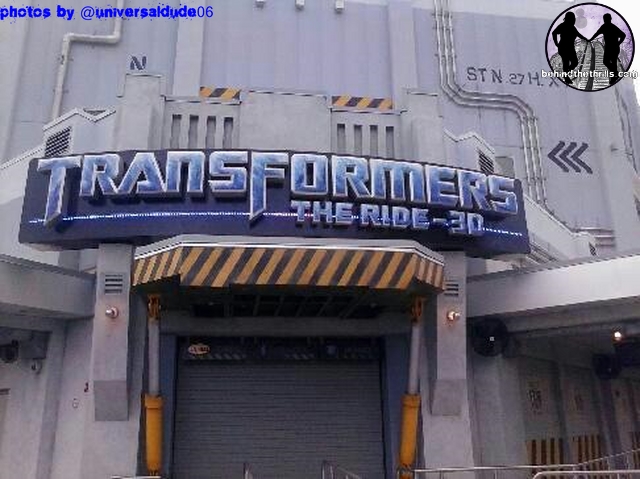 While the ride signs still say "Summer" for an official grand opening, signage is up and glowing around Transformers:The Ride. The sign matches what is in both Hollywood and Singapore, and is just missing a few last minute touches.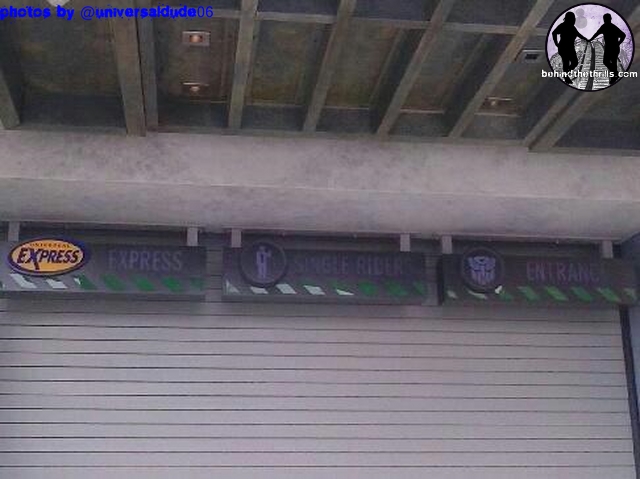 The ride will utilize both Express and Single Rider entrances, which will come in handy. The Award Winning Transformers attraction in Hollywood still sees wait times at over an hour during slower days and even longer, naturally as the season picks up.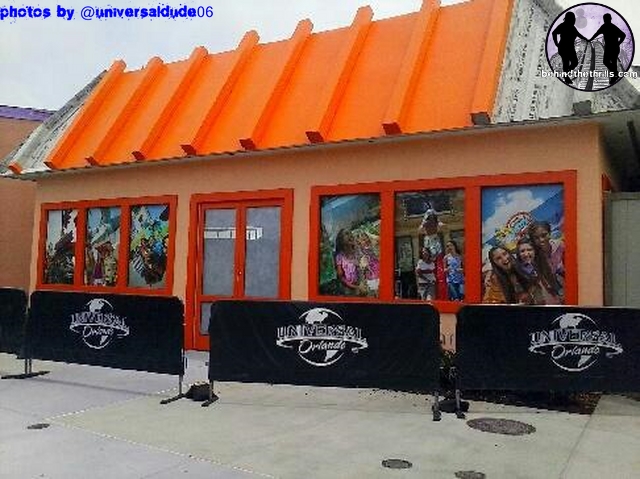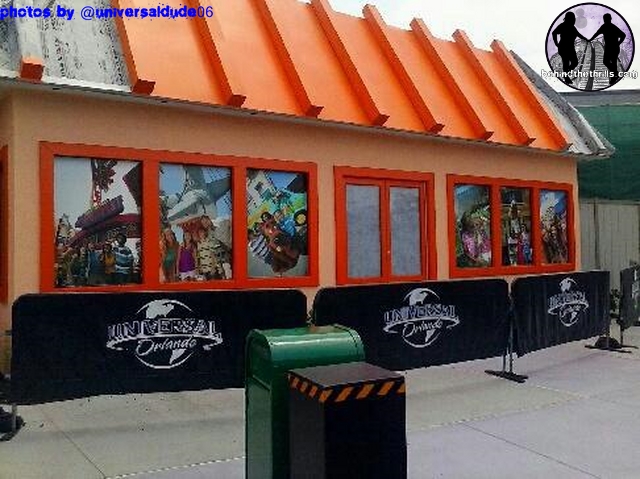 Over on the other side of the park, construction walls have been replaced with barriers, and decals depicting families enjoying their vacations have replaced the new store fronts in the Simpsons area. The decals replace black plastic, which still keeps you from seeing what's inside, but looks nicer. If rumors are correct, the new construction will be a series of themed restaurants and shops, including Krusty Burger, Moe's Tavern and Kentucky Fried Panda. There is also a new rumored "Duff Gardens" mini theme park that will feature several warped attractions based on the world of the Simpsons.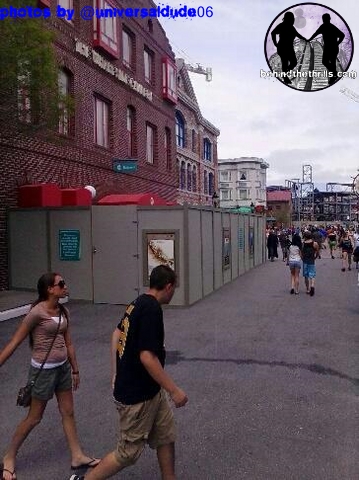 Closer to the old Amity area, where work on what is now believed to be a Wizarding World of Harry Potter expansion, walls have gone up around the bathrooms near Disaster. Anyone have an idea of what's happening? Could it just be a small rehab? Let us know in the comments below.
With any luck Universal Orlando will announce exactly what these new projects are and give guests and hopeful theme park planners full disclosure of what is going into the park in the next few months.
Still, the park has a lot to look forward to in the next few months with the opening of Transformers:The Ride, the Summer Concert Series, Rock the Universe, and of course Halloween Horror Nights in September.
For more information about what's happening at Universal Orlando, including tickets, visit the official Universal Orlando website by clicking here!