Viva La Musica is back at SeaWorld Orlando! The annual festival celebrates Latin culture, flavor and music with a huge variety of dishes and music. We've partnered with SeaWorld to give youba chance to celebrate the music for free! But like the festival, this is only for a limited time, so you need to act fast!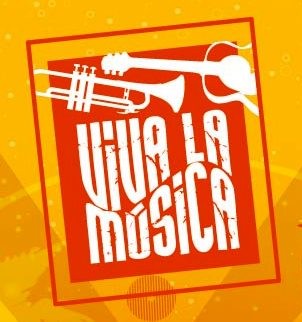 Every Saturday SeaWorld opens up Bayside Stadium to a variety of Latin artists. The area spills over with the smell of great Latin cuisine orchestrated by SeaWorld's own Chef Hector Colon, tins of activities and non stop music by local Latin bands and live dj's spinning the best festive music.
We want to give you a chance to see all the fun for free!
All you have to do is follow us on twitter (by clicking here) or simply like us on Facebook (by clicking here) and you're in! On Friday look for a special message from us and like it in facebook or retweet it on Twitter and we will choose one winner at 5p.m. to go to SeaWorld.
Now there are a few small rules: The tickets expire May 4th so you must be able to attend before then. You also must have a valid drivers license or identification. Oh, and you must like SeaWorld Orlando on Facebook.
Remember we will be giving these tickets away Friday April 19th amd they must be used no later than Saturday May 4th. Have fun and good luck!