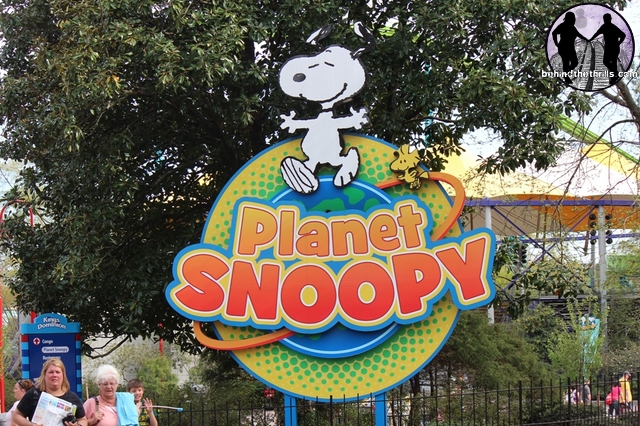 Planet Snoopy at Kings Dominion is now open! The newly themed area incorporates brand new attractions as well as attractions that were re-themed to fit the new theme. The area is themed completely to the PEANUTS characters and is the largest PEANUTS-themed children's area currently. With 18 rides, 2 show venues, and other things for families to do together, there is plenty for families to do!
Rides
The area has a total of 18 rides. If you've been to Kings Dominion before, you may notice some of the rides have been in the park for quite a few years, but have been re-themed to fit the Planet Snoopy theme. However, Kings Dominion has added several brand new attractions.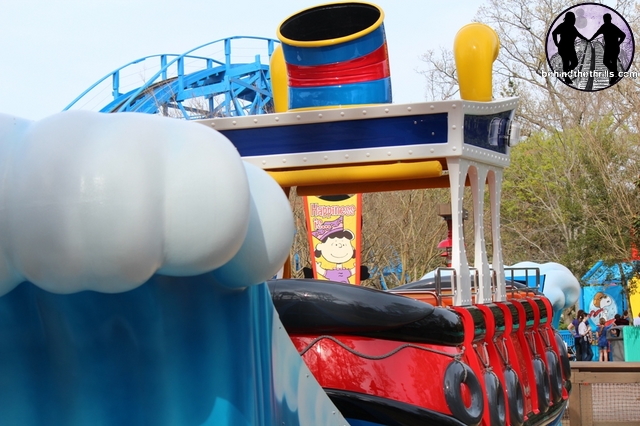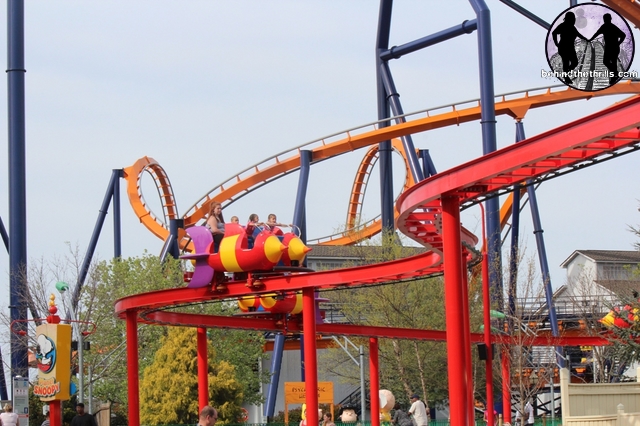 Re-themed attractions:
Boo Blasters on Boo Hill (Formerly Scooby Doo and the Haunted Mansion)

Flying Ace (Formerly Nickelodeon Space Surfer)
Joe Cool's Driving School (Formerly Rugrats Toonpike)
Lucie's Crabbie Cabbies (Formerly Boulder Bumpers)
Peanut's Road Ralley (Formerly Road Ralley)
Peanut's Turnpike (Formerly Junior Turnpike)
Snoopy VS. Red Baron (Formerly Red Baron)
Snoopy's Moon Bounce (Formerly Moon Bounce)
The Great Pumpkin Coaster (Formerly: Taxi Jam Coaster)
Woodstock Express (Formerly: Ghoster Coaster)
New attractions:
Charlie Brown's Wind Up
Flying Ace Balloon Race
Linus Launcher
Lucy's Tug Boat
Snoopy's Junction
Snoopy's Rockit Express
Snoopy's Space Buggies
Woodstock's Whirly Birds
You can view the ride fact sheets below:
[flickr-gallery mode="photoset" photoset="72157633417926131″]
Shows
Planet Snoopy features two different show venues, PEANUTS Playhouse and PEANUTS Showplace. There are three different shows within Planet Snoopy, called: Charlie Brown's All-Stars, All Wheel Sports, and Schroeder's Sing Along.
Other special features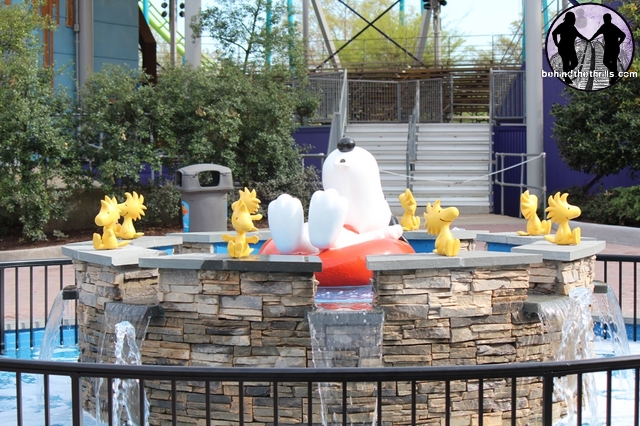 Although there is much to see and do at Kings Dominion, sometimes a short break is needed. Kings Dominion offers a 1,100 square foot Family Care Center that offers air conditioning, a nap room, a changing station, and more. They also have placed an iconic fountain at the entrance that features Snoopy and Woodstock. Planet Snoopy also features a Marketplace with healthy options, such as fruits, cheese, vegetables, salads, and drinks.
Check out some more pictures from Planet Snoopy:
 For more information about Kings Dominion, visit the official website by clicking here.