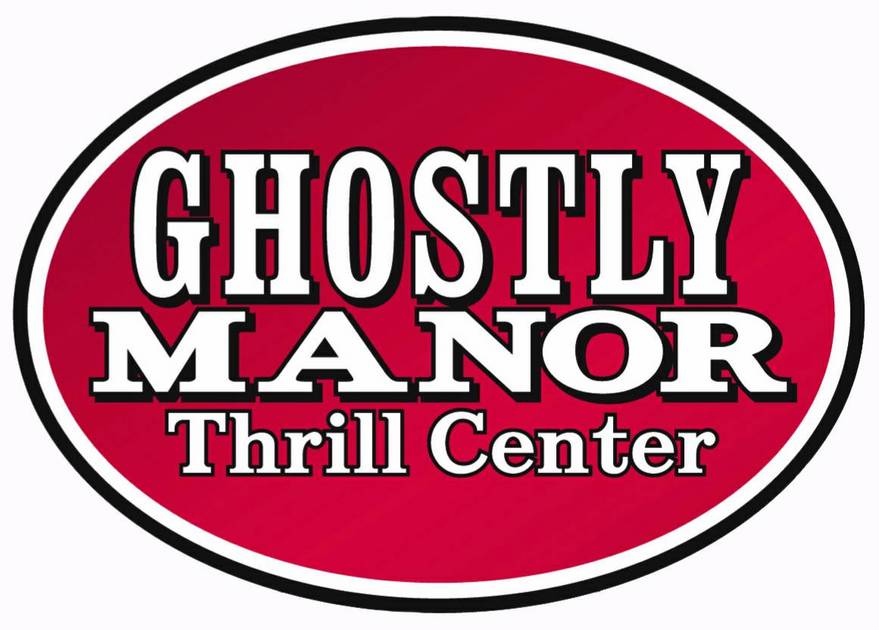 Have you ever been to that big amusement park in Sandusky, Ohio and it started raining? You may think that your day is now ruined. But wait, you're wrong! Head on over to Ghostly Manor Thrill Center, just minutes from Cedar Point, and enjoy the rest of your day indoors and out of the rain. Ghostly Manor Thrill Center located in Sandusky, Ohio offers SEVEN DIFFERENT ATTRACTIONS at one location; a haunted house, an XD 4D theater, a roller skating facility, 3D mini golf, bounce houses, an awesome arcade,  and a large horror-oriented gift shop! Ghostly Manor is one of the most unique fun centers in the country!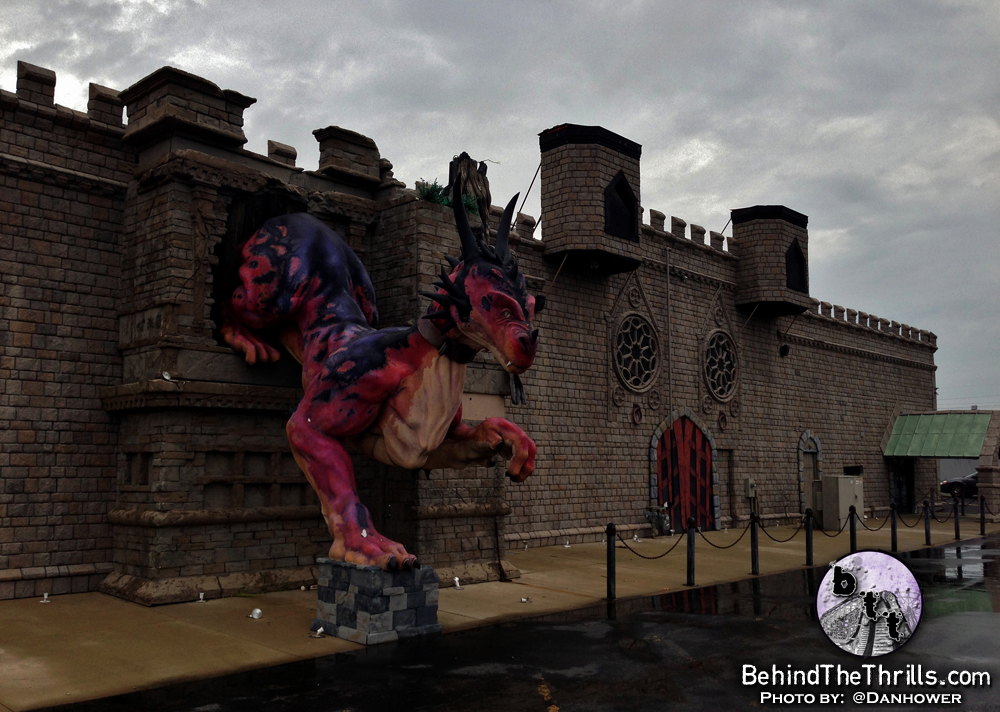 Don't let the giant fire breathing dragon facade fool you, this attraction is perfect for families of all ages!
The main focus of the facility is the Ghostly Manor, A heart pumping haunted attraction that is popular nation wide and has been featured on the Travel Channel as one of America's best haunts. The manor features highly detailed sets,  live actors, a variety of special effects, and plenty of gore. Described as "non-stop high-startle live action", the manor is built to resemble an old mansion with ghouls lurking inside. The Ghostly Manor team continuously updates their haunt year-round using the latest and greatest technology. They unveil new sets and scenes every October like most haunts, but this year the big reveal will take place during the Lake Eeerie Fear Fest, which features FIVE themed areas or "haunts" as some say, for one price! The haunt is recommended for children ages 10 and up, but only those who enjoy being scared and startled!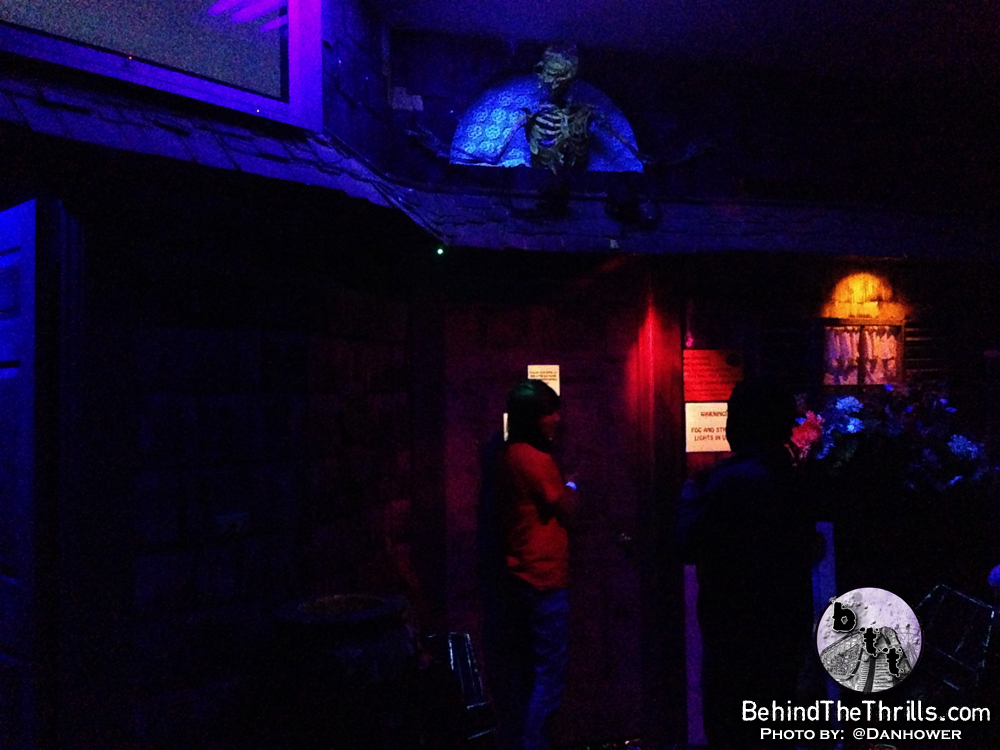 This year the crew has been working hard to create new experiences. They recently completed a major renovation that expanded the facility quite a bit. Not only did they expand the building and add some new attractions, they are also in the process of upgrading their haunt…AGAIN! We can't spoil it by giving all of the details, but we can share that the face of Ghostly Manor will be changed FOREVER! New giant animatronic dragons are currently being installed to guard the thrill center's grounds! We will release more details on the haunt upgrades as things progress.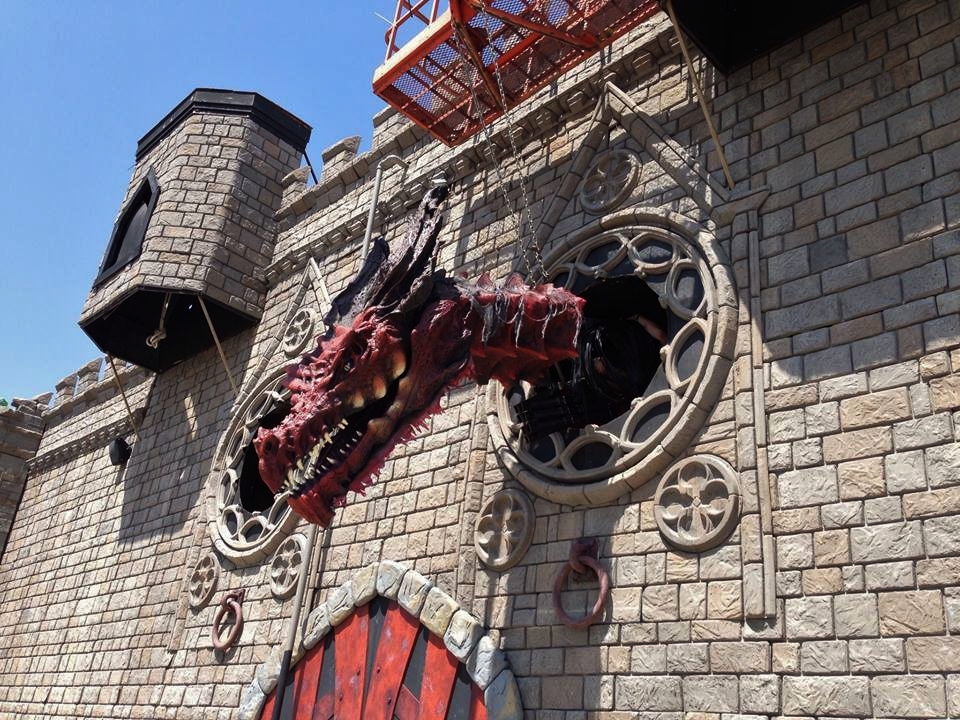 If you are not in the mood for being scared, Ghostly Manor Thrill Center offers the amazing Wizards Journey 3D blacklight mini golf! Sure, you have seen many blacklight mini golf's before, but I assure you that you've never seen one quite like this! The course features 9 holes of heavily themed sets in spectacular 3D!  Wizards Journey is a blacklight experience fun for the whole family. Become a knight and help the wizard slay a fire-breathing dragon!

Ghostly Manor also features Skateworld, a full skating rink that plays hit music with special effects lighting. You can choose to rent skates, scooters, or blades, and roll on in for some fun! Skateworld is available for party rentals, including birthday parties, and for group functions of various sorts.

Another new addition is the Jump, Slide, and Bounce kids area. Children of all ages can jump and play in seven different giant, blow-up bounce houses. There are bounce houses for toddlers as well as young adults that can be used by the public or rented for childrens' birthday parties. "It's a fun, unique activity" said Bill Criscione, owner of Ghostly Manor.

While we were there. Bill also told us about another brand new attraction coming soon to the manor. A huge "kids play area" that features obstacles and 3 elevation levels of climbing fun! Below is a sample of what to expect!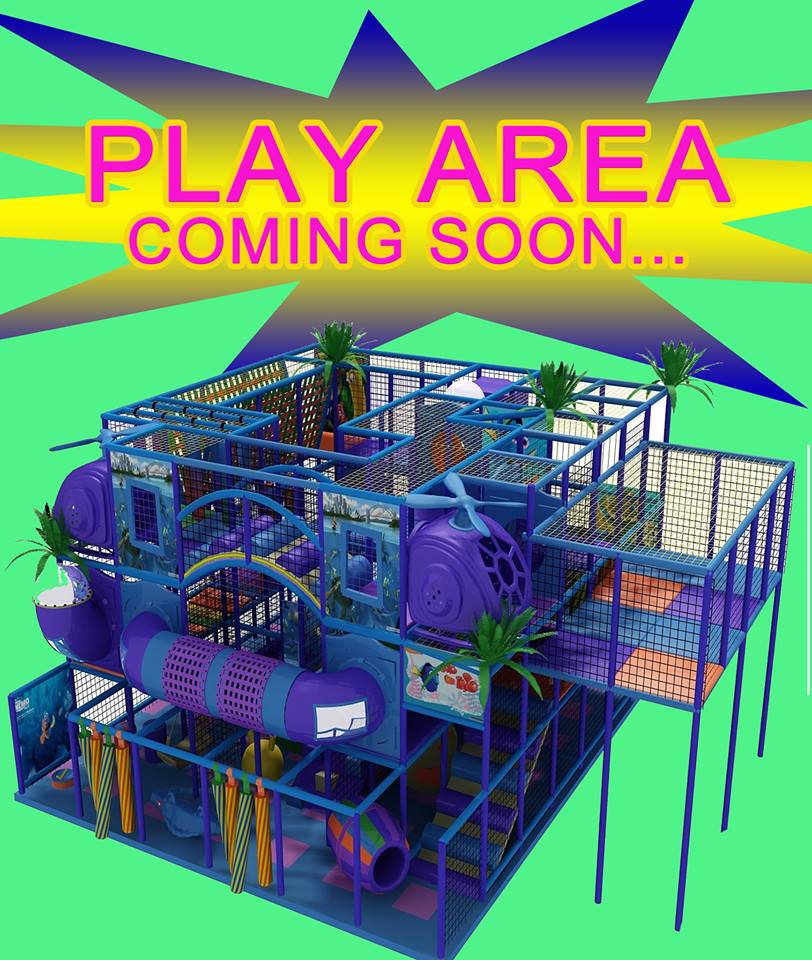 Also on the must-see list is the XD 4D Interactive Theater. This theater is basically a virtual roller coaster simulator ride. Guests have the opportunity to choose from 5 unique 3-D movies and as part of the ride will experience 3-D onscreen action, surround sound, and approximately 100 movements per second and up to 2 G's acceleration. Be sure to try the Canyon Coaster simulator, as it feels like you are riding a real life roller coaster equipped with sharp turns and high speed winds!
Ghostly manor is a thrill center that offers a little bit of something for everyone. The newly upgraded arcade includes classic games such as skee-ball as well as new high-tech games. Resembling a Halloween shop, Ghostly Manor has a truly unique gift store. Open year round with varying hours, the gift shop sells a variety of horror-related items, from funny novelties and souvenirs to haunt themed items and large scary statues. They also sell horror-themed apparel include t-shirts and hats.

Whether you're looking for thrills, chills, or just good, old, family fun, you definitely need to schedule a visit to the Ghostly Manor Thrill Center during your next trip to Sandusky. For unique, year-round, good times for the whole family, Ghostly Manor is a great experience for all ages! The Thrill Center is open year-round but the hours vary. Check their website for details.
Check out more photos from our visit to Ghostly Manor Thrill Center below!
(photo slide requires flash)
For hours and more information, visit Ghostly Manor Thrill Center's official site here.
facebook: /ghostlymanorthrillcenter
twitter: @GhostlyManor
Ghostly Manor Thrill Center
3319 Milan Rd
Sandusky, OH 44870
419-626-4467