It doesn't feel like an entire year has come and gone since Aquatica San Antonio opened last spring, but it has! SeaWorld San Antonio closed their Lost Lagoon water park to re-brand it and add brand new thrills to become the water park that only SeaWorld can create. Similar to Aquatica in Orlando, Florida, the water park focuses on animals and a water park experience you really won't find anywhere else.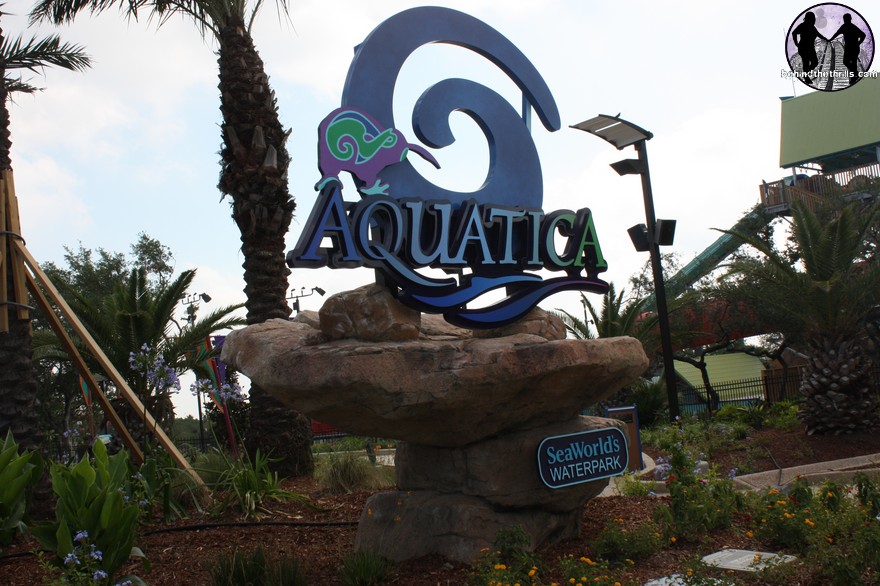 Let's take a look back on the grand opening of Aquatica San Antonio.
Out of everything there is to experience in the park, there are two things that you should experience and you should put them at the top of your list as the lines will get long quickly.
Walhalla Wave
I will be the first to admit that Walhalla Wave is a doozy! It's the first slide I've ever been on with a vertical wall and it easily put my stomach into my throat. I loved it so much that I had to ride it again!
Walhalla Wave is a quite intimidating looking ride, but it's full of thrills that you'll regret missing out on this one!
Stingray Falls
Stingray Falls is the "star" attraction at Aquatica San Antonio! It takes your "typical" family water slide and pushes it to an entirely new level with Sting Rays! While the ride is called Stingray Falls, it is much more than just a ride – it's an experience all in one. While the ride is a lot of fun and the best part is right at the end where you float through an underwater grotto and Sting Rays are swimming over your head, but you can feed Sting Rays or wade with them and have a chance to get up close to them.
Of course, there is much more to do at Aquatica than just Stingray Falls and Walhalla Wave!
Aquatica San Antonio will be celebrating their first birthday on Sunday with some special festivities. If you happen to be in the area, be sure to stop by Aquatica and wish them a happy birthday!
Free Aquatica beach towels will be given out through out the day to random guests
Sing "Happy Birthday" to Aquatica at Waterstone Grill and enjoy cake (while supplies last)
One lucky guest will receive a complimentary cabana for the day
Ashlee Rose, The Texas Music Awards 2013 Female Vocalist of the Year, will sing "Happy Birthday" to Aquatica
On June 8th, Aquatica San Antonio will debut a brand new event to the park called "Island Nights". Island Nights will feature live music, exhilarating entertainment, and Polynesian dancers. Guests will also be able to savor the flavors of the island-inspired cuisine  and beverages. Island Nights will be included with Aquatica/SeaWorld San Antonio park admission.
For more information about Aquatica San Antonio, visit the official website by clicking here.