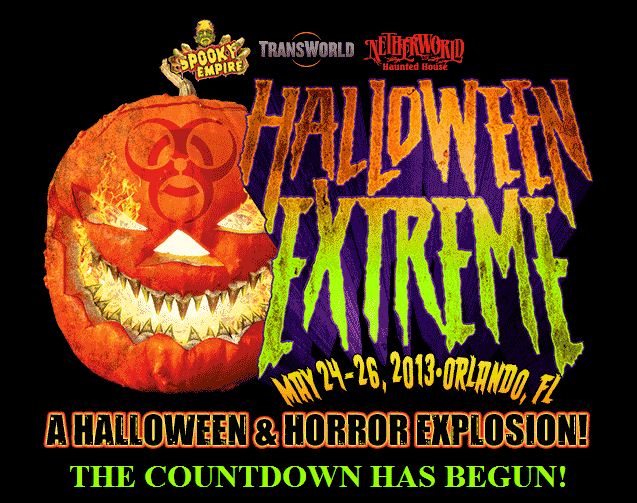 May 24 – 26 Orlando FL
WE'RE JUST 3 SHORT WEEKS AWARY FROM SPOOKY EMPIRE'S MAY-HEM & HALLOWEEN EXTREME! FEATURING THE ORLANDO ZOMBIE PROM!
From Zombie Army Productions, the producers of the annual Chicago Zombie Prom, comes the Orlando Zombie Prom: A ghastly, affectionate, cheesy blend of nostalgic high school Americana and the living dead; Zombie Makeover Teams, a Zombie Photo Booth, the crowning of the Zombie Prom King & Queen and hundreds of zombified patrons dancing the night away to a live Zombie D.J. It's prom, it's a zombie party, it's one hell of an event! Kick off Halloween Extreme with the Zombie Army and the Undead of Orlando.
AMAZING VENDOR ROOM FEATURING PRODUCTS PREVIOUSLY ONLY AVAILABLE TO HAUNT INDUSTRY PROFESSIONALS!
WEEKEND EVENTS:
Haunt Prop Display Contest!

Hall Costume Contest!

The Halloween Museum

Dr. Speculo's Museum of Oddities

THE STRANGE THING!

Cutting Edge Scenic Design Set Build!
FRIDAY SEMINARS & EVENTS:
How to Quickly Create a Witch's Poison Bottle

Lighting With A Purpose

Secrets Of Mummification Class

Scare with Air! Introduction to Air Activated Props

The Devil is in the Details! Taking Set Dressing and Scenic Detail All the Way

Pumpkin Carving Contest! Sponsored by PUMPKIN WOW
SATURDAY SEMINARS & EVENTS:
Kids Trick Or Treat!

How To Create a Flicking Light Circuit for your Haunt!

Halloween Airbrushing 102

What's up with KRAMPUS?

Drawn to the Dark!

Universal Studios Florida – Creating Unique Interactive Experiences

Use Motors And Linkages To Bring Your Props To Life!

Designing a Scarecrow Character

How to do Zombie Paintball Events!

Kids Costume Contest!

Saturday Haunter Panel: Getting Started In Professional Haunting

Haunter MYSTERY BOX Build Challenge!
Behind the Scenes at Busch Garden's Howl-O-Scream!
Behind The Scenes with "Making Monsters"
SUNDAY SEMINARS & EVENTS:
Fun with Molding & Casting

Halloween Airbrushing 102

How to Upgrade Your Home Haunt

Creating a Gory "Potato Head" Mask!

Fog and Special Effects!

Extreme Detailing for your Haunted Attraction or Halloween Event!

Technical Design for Haunted Attractions

Cutting Edge Scenic Design Set Auction

Sunday Haunter Panel: Taking Your Haunt To The Next Level!
LA Ink star Amy Nicoletto will appear Friday at 3:00 pm for a Meet & Greet and to talk about how she got started.

Saturday night watch an episode of Making Monsters with show stars Ed and Marsha Edmunds, followed by a Q & A.

On Saturday May 25th at 1:00 PM, the Universal Halloween Horror Nights award-winning game designers will present a comprehensive panel discussion examining how these types of interactive experiences are conceived, their results and exciting plans for the future!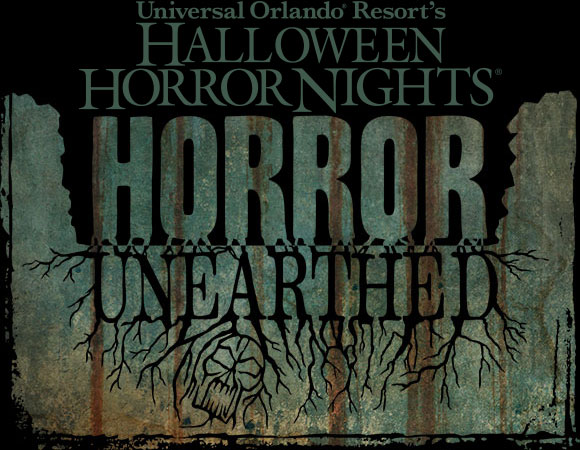 The Rosen Centre Hotel is booking up fast, but there are a limited number or rooms still available! CLICK HERE TO BOOK NOW!
Be sure to follow Behind the Thrills on facebook (facebook.com/BehindThrills) and twitter (@BehindThrills) as we will be doing LIVE updates from the convention!
For more information and tickets, visit the official Halloween Extreme page here.