Transformers are coming to Orlando on June 20th. Universal Studios Florida will be where the battle begins as Transformers the Ride:3D prepares to open. Actor and musician John Stamos, best known as "Uncle Jesse" on the 90's show Full House got to get a sneak at the new ride and joined the fight with The Autobots.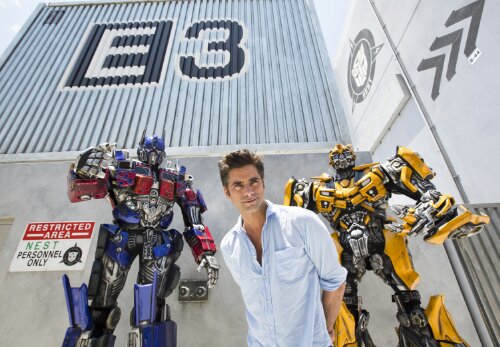 Stamos recently joined the cast of Neccesary Roughness on USA Network, but is also an official member of N.E.S.T. the group who helps the Autobots in their fight for humanity against the Decepticons.
Those who want to join the fight, can sign up for their very own N.E.S.T. ID badge by visiting the official Facebook page.
Agent training has just gone online which gives guests the chance to hone their Decepticon fighting skills before Transformers opens on June 20th.
For more information on transformers at Universal Studios Florida, this is the official Universal Orlando website by clicking here!