Summer in Central Florida is already hot, what universe Orlando is going to make sure that your summer is going to be a scorcher. The summer concert series has become a summertime tradition at Universal Studios Florida with some of the largest names in the music industry. this year Universal Studios Florida continue that tradition by kicking off with one of the biggest names in R&B.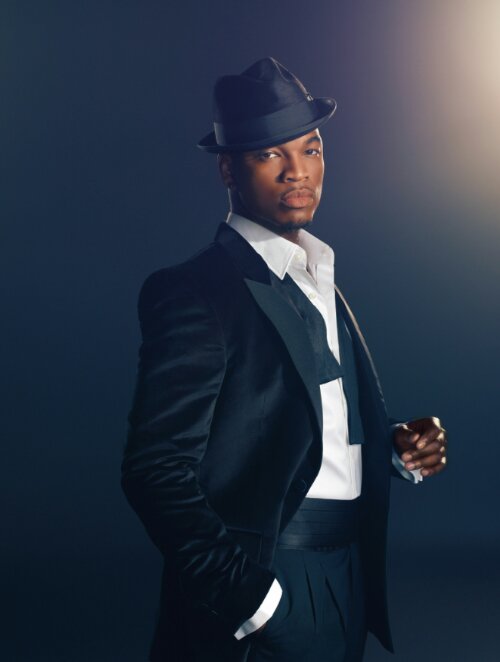 Grammy Award winning artist Ne-Yo kicks off the summer at Universal Studios Florida, as the first act of the Summer Concert Series.
The summer concert series happens every Saturday night from June 1st to July 6th. The concerts are included with theme park admission, and take place in the Universal Music Plaza right under Hollywood Rip Ride Rockit.
Here's a look at the full lineup!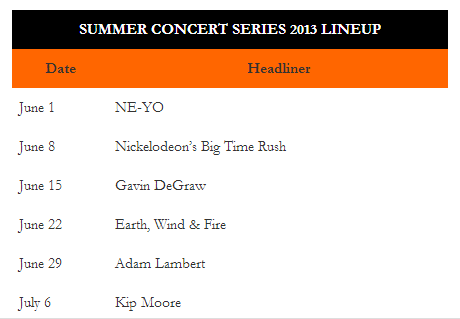 If you're not into theme parks and just want to go for the concert, Universal Orlando has a special ticket just for you. The Summer Concert Ticket gives guests admission to the park after 7p.m. The ticket will be available for $69.99 and will only be available online starting May 16th.
All concerts happen rain or shine, and are standing room only. Those wishing to get as close to the stage as possible, need to make sure to arrive in the park fairly early. Most concerts have a start time of 8p.m.
Ne-Yo  has become a regular at Universal Orlando over the past few years. He has perform several times at Mardi Gras and makes his summer concert series debut this year. Unlike other R&B and rap artists, Ne-Yo travels with a full band, and puts on an amazing show.
Nickelodeon's Big Time Rush, which was announced earlier this year, will also do a Q&A session with the fans on June 8th. Universal Music Plaza has become one of the best places for concerts and great performances.
For more information about the special Summer Concert Ticket this is the official Universal Orlando website by clicking here!