Here at Behind the Thrills, we love us some Theme Parks. No doubt about it. However, there is a great big world out there, and sometimes we need to take a step out of the parks and look at something else. Join us as we take a look outside of the world of theme parks and into the world of movies, music, television, hotels…pretty much anything else we happen to stumble across.
However whatever we look at will have some relation to the theme park world, granted not directly…but in a round about sort of way.
So join us now as we lift up the harnesses, put down our cup of Butterbeer and take a walk…Offsite.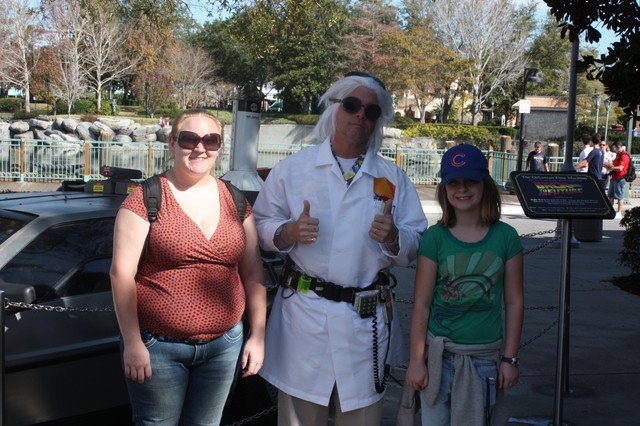 Today's Offsite Adventure:Mother's Day
Happy Mother's Day to all the Moms and Stepmoms from all of us here at Behind The Thrills. We are a family of people here, and if there's something we can say…Racheal is the mother of the website. She created it, nursed it, got it standing and watched as it tore off onto the internet. I can say I'm the dad…making sure it cleaned it's room, stayed away from porn and shelled out money when it asked…but that's another story. It was Racheal that made it grow and gave BTT the love it needed. That's the role that readers of the site know her for…but there's another role she plays, and it's not an easy one. It's step-mom.
We honor moms on Mother's Day, and my mom is one of the best. Standing by me, even when she can't stand(get better soon mom), and pushing me when I wanted to lay down and die. That's what moms do. They are stronger, better creatures than the rest of us. We don't know why they do it, they just do it. If it wasn't for them not only would we not be here (a tired but true cliche) but most of us wouldn't be the people we are, for good or bad. Our parents both shape us, but it's our moms who mold us into the shape the rest of the world gives sees before it works out the details.
Stepmoms, however, are a little different. Stepmoms aren't the ladies responsible for the birth of kids, they STEP into the role. I guess that's why they're called STEPmoms. Let's be honest, the situations in which a stepmom comes in aren't always the best. There's usually a divorce, or worse a death involved. A father takes on another wife, a lady different than the mom that the children have come to know and takes over as the second head of household (although in our house she's pretty much the head). It's a shock to the system of both the kids and the stepmother.
Here's a story of my situation, without getting too into it. The mother of my children and I divorced. She then left the state to pursue other adventures in her life. I ended up getting custody of the children. Racheal comes along into our lives and now the kids, who still have contact and a relationship with their mom comes into the mix. The kids are told, "you will do what she says or else you get my foot"….in a nutshell. How much stress is that on the entire family? First you have kids who didn't ask for the situation thrown into it, and because they don't understand they act out. Then you have the new stepmom, who has it thrown about that she isn't the kids mother and is facing opposition on all sides. It's a tough battle. Yet, here we are several years later still going strong and a very functional family.
I have a stepmom as well, and while the relationship isn't exactly the same, it's still a mother son relationship. A stepmom deserves as much recognition as mom on this day because they come into a situation that they don't fully understand and could never be prepared for…just like a mom does when she gives birth. She becomes a stepmom out of love, and creates a family.
Happy Mother's Day to all the mom's and stepmoms. We love you all!