The time to prepare is now. There is a battle coming, and the fate of humanity is at stake. The stage has been set at Universal Studios Florida over the past year as demolition, devastation and the rebuilding of a battlefield has been taking place…and you thought it was a ride! Universal Studios Florida has announced that Transformers:The Ride 3D has an opening date, a date that will determine the fate of the world. A date that will mean the difference between annihilation by the Decepticons, or a fight for freedom with the Autobots. The only thing you can do now is PREPARE FOR BATTLE!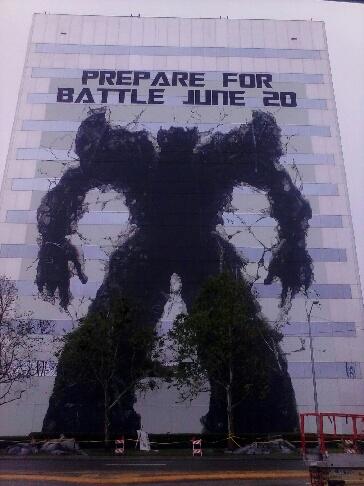 (All imaged courtesy of @Universaldude06!)
Universal Orlando has made history by demolishing, reconstructing and opening a ride faster than just about any other theme park in the world. Just last June, the park began demolition on Soundstage 44, by the time Universal announced Transformers November, demolition had stopped and construction on the outside of the building was almost complete. The short wait is almost over as today Universal announced via the huge display in dowtown Orlando, that Transformers:The Ride 3D will open on June 20th!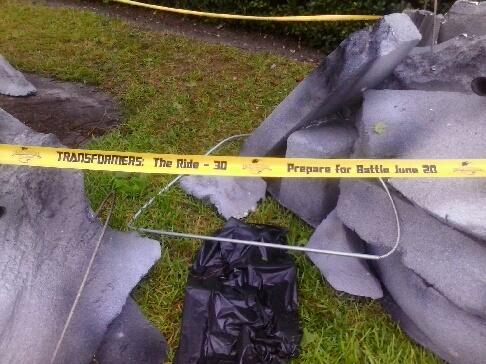 With over a month left before the grand opening of the ride, it's quite possible that we will see soft openings before the end of the month.
The attraction will feature state of the art 3D, stunning visuals and a completely immersive environment. Guests must be over 40 inches to ride, and will feature explosions and some images that may be too scary for little kids. However kids have been going crazy over the walk around characters now appearing daily at Universal Studios Florida. Bumblebee Optimus Prime and Megatron all have been appearing at Universal Studios Florida has larger than life walk around characters.
So how will you prepare for battle? Become an agent of N.E.S.T. by clicking here! you can get your own nest ID, train for battle, enter to win a trip to Universal Studios Florida for the grand opening of transformers 3D Join the resistance today!
For more information, including tickets visit the official Universal Orlando website by clicking here!