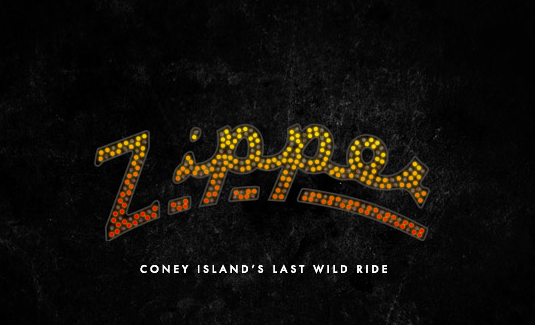 The Zipper at Coney Island has been gone for quite some time, but it's memories live on in a documentary about the rezoning issues Coney Island faced in the late 2000's. While the film focuses heavily on the Zipper attraction, it also heavily focuses on some of the history behind Coney Island and how it became what it is today.
Trailer: "Zipper: Coney Island's Last Wild Ride"

The Zipper was bought and brought in for assembly. The mechanic honestly had never worked on a Zipper before, but he knew enough to get him by. The ride was in awful shape when it was acquired, but thousands of dollars worth of work to the attraction, including new parts, lighting, and a fresh paint job would make it look brand new and soon bring a lot of thrills to riders. When the lease was lost on the land, the Zipper was closed, taken apart, and was relocated.
But even though the documentary focuses heavily on the Zipper, a good portion of the documentary also focuses on Coney Island in the late 2000's.
Coney Island has suffered and really started to fall apart when land was bought by Joe Sitt of Thor Equities. A lot of Coney Island was lost, including the Zipper, Astroland, and much more. Coney Island was shrunk from 60 acres of land to just under 7 acres back in 2009. This documentary truly brings light to some of the things that Coney Island and it's residents have endured.
Here are some stills from the documentary and production:

My initial thoughts is that this is not just "some boring documentary". Yes, many documentaries are boring, but the producers did an amazing job to keep me hooked and wanting to watch more. Amusement fans of all sorts (and even folks who are just some-what into amusements) will love this documentary. I personally loved it, though it brought tears to my eyes at several points. I have never been to Coney Island before, but it would have been amazing to see what it was like before it was shrunk down. I'd still love to go visit one day!
For more information or to purchase your copy today, visit the official Zipper Film website by clicking here.