With all this news about Harry Potter and Transformers in both Orlando and Hollywood, many people have completely forgotten the fact that Despicable Me: Minion Mayhem could be opening as early as March 2014 at USH.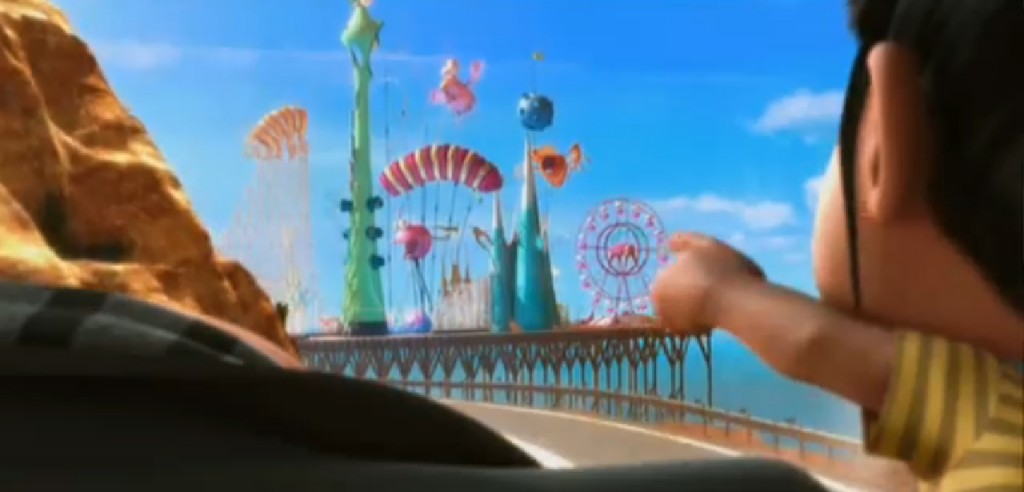 What a lot of people don't know is that this version of Despicable Me is going to be much different than the Orlando counter part due to having much more room and the fact that they have to build this attraction from the ground up instead of overlaying it. Universal did announce that there would additional scenes (likely in the Queue), but it's uncertain just how different the two versions will be.
Now things got more interesting when Universal Studios applied for the trademark for "Super Silly Fun Land", the theme park that Gru and his daughters visit in the first film.
SERIAL NUMBER     85920625

MARK INFORMATION

*MARK          SUPER SILLY FUN LAND

STANDARD CHARACTERS YES

USPTO-GENERATED IMAGE          YES

LITERAL ELEMENT  SUPER SILLY FUN LAND

MARK STATEMENT The mark consists of standard characters, without claim to any particular font, style, size, or color.

REGISTER      Principal

APPLICANT INFORMATION

*OWNER OF MARK Universal City Studios LLC

*STREET        100 Universal City Plaza

*CITY Universal City

*STATE

(Required for U.S. applicants)   California

*COUNTRY   United States

*ZIP/POSTAL CODE

(Required for U.S. applicants only)       91608
The rumored location will be where the old Coke Soak zone used to be just to the left of the ride's show building. Since construction started that area of the park also went behind walls and was quickly gutted so it makes sense for it to be the location of Super Silly Fun Land.  Since the Curious George play area will be gutted in September to make way for a certain Wizard, there will be a void for a few months until Minion Mayhem opens Fun Land.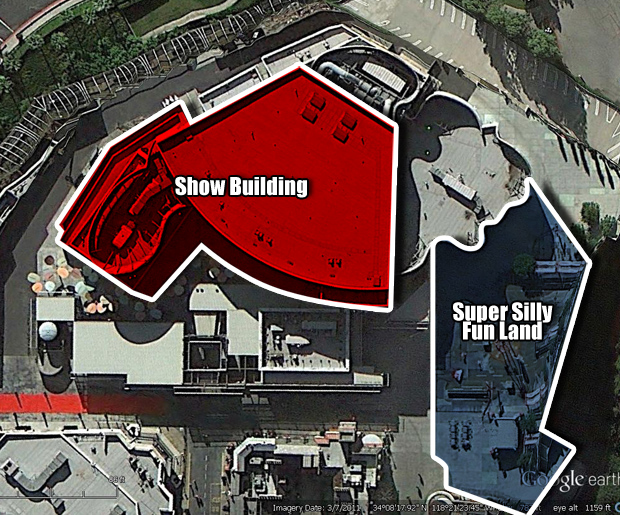 It's not currently known whether or not this will be something present at both parks or just Hollywood, it's likely this will be a Hollywood exclusive due to having the addition room and support and need for a play area in that part of the park. That's it for this Rumor Mill. Be sure to follow us on Twitter @BehindThrills