SeaWorld Orlando is getting ready to melt the mystery around it's latest state of the art attraction, Antarctica:Empire of the Penguins at the end of this month. The park, however, has been very generous with the looks behind the scenes of every aspect of the ride…except the actual ride itself. That changed today when the park released video of not only the new attraction in action, but also the making of the attraction's theme song. The song was recorded by award winning country musician Lauren Alaina, and brings the whole attraction together.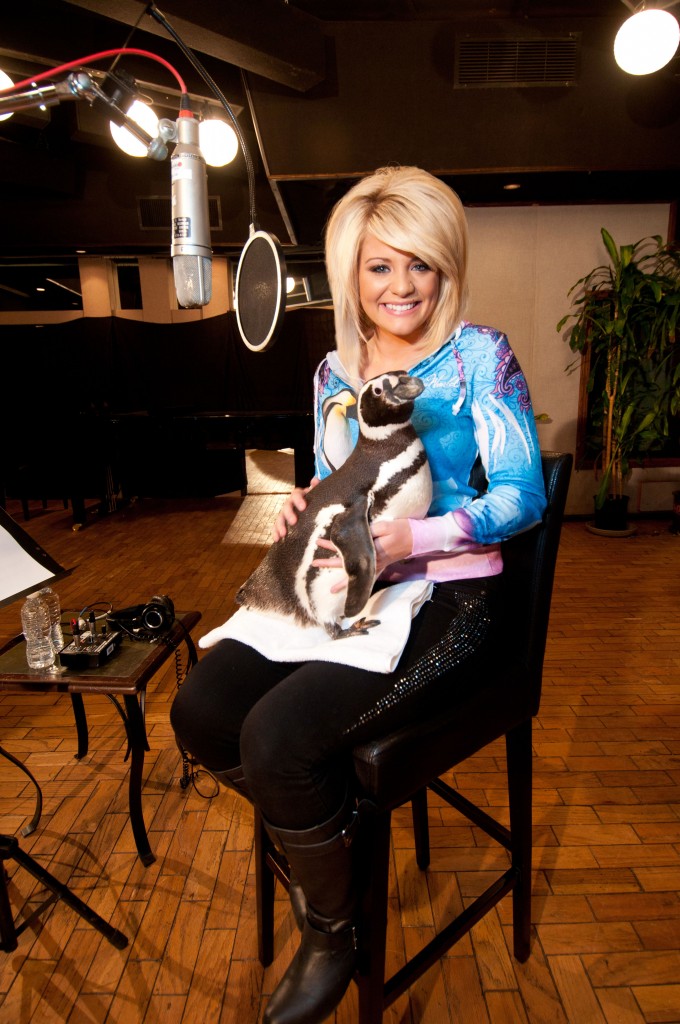 It's one thing for an attraction to look good, and be entertaining, but to have a truly unique experience, you need to have music to pull it all together. Lauren Alaina is no stranger to pulling things together, as she pulled together to appear on the 10th season of American Idol. Her debut album hit number one on the iTunes Country chart, and number 2 on the Billboard Country chart. She is scheduled to appear on American Idol on Thursday May 9th to perform her new single, Barefoot and Buckwild.
"We're excited to continue our strategy of expanding beyond family theme parks into different types of entertainment enterprises," said Scott Helmstedter, Chief Creative Officer of SeaWorld Parks & Entertainment. "We're so thrilled to welcome Lauren into our family and look forward to working with her on this project and many more into the future."
"I have such great memories of growing up and going to SeaWorld with my family, so being a part of the theme park and their new attraction is so exciting," says Alaina.  "Recording the official theme song for the ride was so much fun – SeaWorld even brought a penguin named Pete to the studio to help inspire me!"
Lauren will be performing at the park during the week of May 24th, opening week of Antarctica. The country star recorded two songs for SeaWorld, the Antarctica theme, and, Antarctica:One World, One Family.
Download them for free by clicking here!
Check out this video that not only gives a glimpse of the song, but also gives you a sneak peek at the ride itself.
This is the first time we've seen the free roaming cars move through the ride! If this glimpse is accurate, the ride is going to have some very thrilling moments as it gets very close to other cars, and even scenery.
Antarctica:Empire of the Penguins opens May 24th at SeaWorld Orlando.
For more information, including tickets, visit the official SeaWorld Orlando website by clicking here!