SeaWorld Orlando is currently in the middle of the biggest expansion in park history with the all new Antarctica, Empire of the Penguin. The all new one of a kind experience will feature huge ice mountains, the coldest temperatures in the world and of course penguins. In order to keep fans up to date on all the happenings with Antarctica, SeaWorld is going to release several "webisodes" giving you a behind the scenes look at the making of this huge new experience.
Webisode 1-An Overview
In this episode Creative Director Brian Morrow gives an all inclusive look at just what you can expect from Antarctica. He walks among huge chunks of ice and snow. The park also gives a behind the scenes glimpse of the construction that's taking over the park!
Webisode 2-Penguins!
In this episode Mike Boos, Vice President of Zoological at SeaWorld, takes viewers into the world of the Penguins and gets you familiar with the animals that you'll see in the attraction!
Webisode 3-Ride Experience
Brian Morrow is back to give you a look, first hand, at the all new ride vehicles that the attraction will use. An all new trackless system, that allows guests to choose their own adventure!
Webisode 4-Ride Technology
Brian Morrow takes you to the top secret testing location where you can see the all new ride vehicles in action!
Webisode 5-Meet Antarctica's newest hero
Amber Larkin from Nth Degree design&visual takes us behind the scenes of the animation process of the new attraction, and how they came up with the hero of the new attraction-Puck!
Webisode 6-Storytelling through the Ice
Brian Morrow is back to give an insight on how they told a story through the use of ice and the remote land of Antarctica.
Webisode 7-Puck's Antarctica
Brian Morrow is back as the crews wind down work on the all new Antarctica:Empire of the Penguins to give us a look at the largest frozen waterfalls, and the music of the attraction that will bring the beauty and majesty of the environment to life.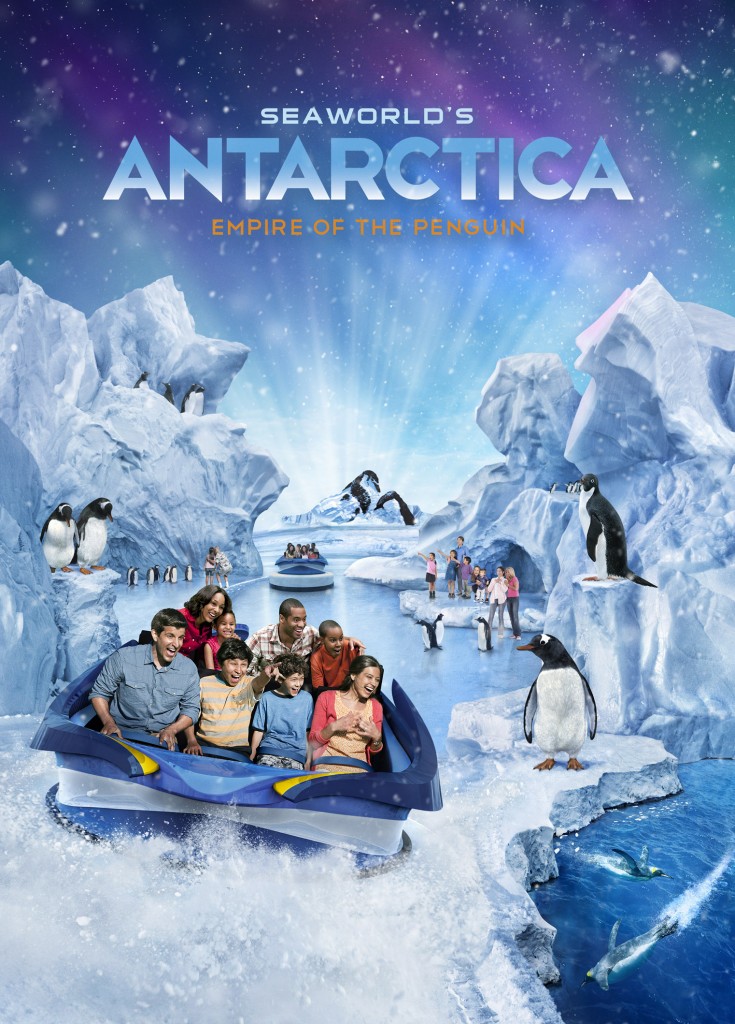 In addition SeaWorld Orlando has launched the official Antarctica website, which gives you a better look at the attraction as well as a look at the little penguin we told you a few months ago would be guiding you!
Antarctica is expected to open in the Spring of 2013. There will be more websiodes, so stay tuned!
For more information about Antarctica, including tickets to SeaWorld Orlando, visit the official website!