Texas Frightmare Weekend is a three day horror film convention that takes place annually in the Dallas Fort Worth metroplex. True to its motto, "The Southwest's Premier Horror Film Convention", The convention provides fans with an unrivaled experience by celebrating all aspects of genre films. Texas Frightmare Weekend hosts celebrity appearances, autograph signings, screenings, exclusive parties and horror memorabilia vendors from all over the country.
The event boasts over 10,000 attendees annually and has hosted genre legends such as George A. Romero, Clive Barker, Malcom McDowell, Robert Englund, John Carpenter, Tobe Hooper, Cary Elwes and hundreds more.
In 2012 the event moved to the Hyatt Regency Dallas Fort Worth to make room for its growing fan base. The new venue provides 93,000 square feet of event space and 800 hotel rooms.
The 2013 Texas Frightmare Weekend will once again take place at the Hyatt Regency DFW hotel May 3, 4, and 5. The event promises to deliver with lots of vendors and guest celebrity appearances!
Sleepless Saturday Night films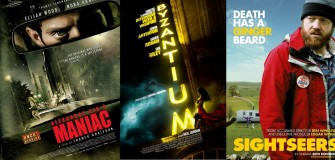 One of the popular features of TFM are the FREE film screenings to all TFW passholders! Besides the This year, TFW is packing Sleepless Saturday Night with trio of high-profile new movies from IFC Films and IFC Midnight. On Saturday, May 4th, TFM kicks off their powerful trio of highly-anticipated films with the Texas Premiere of Franck Khalfoun's Maniac at 8:00pm! At 10:00pm Ben Wheatley's Sightseers will be seen in it's entirety followed by the Texas Premiere of Neil Jordan's Byzantium at midnight.
Guests who arrive early will have a rare opportunity to purchase the Official 2013 TFW / Ghoulish Gary Pullin / MONDO poster! Only 150 printed, $40 – first come, first served at the TFW ticket booth beginning at 6pm Friday. Only until supplies last!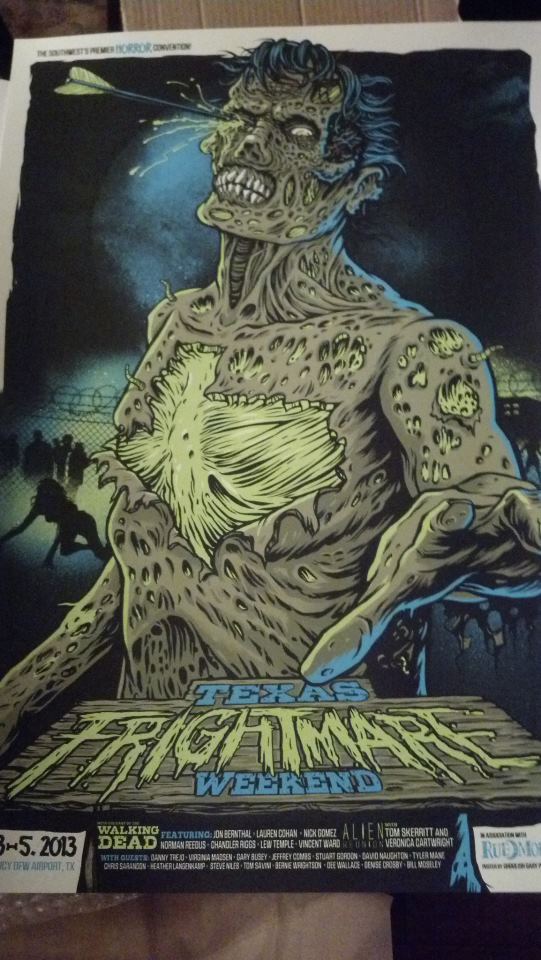 Also on the Hot and Limited will be these 2013 TFW t-shirts offered by Rue Morgue. The shirts are VERY limited edition and will be ONLY available for sale at the TFM 2013 event! They will be sold at the Rue Morgue Booth (52-54). Get yours before they are gone forever!
TCM limited edition shirt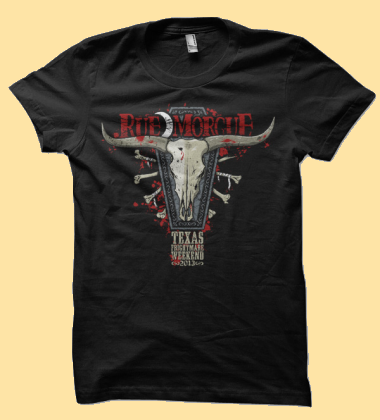 Photo-ops can be pre-purchased (here) to ensure that you get a picture with your favorite celebrity before the sessions are over! If you do not pre-purchase a photo-op, the lines can get full and be closed off / full for the day.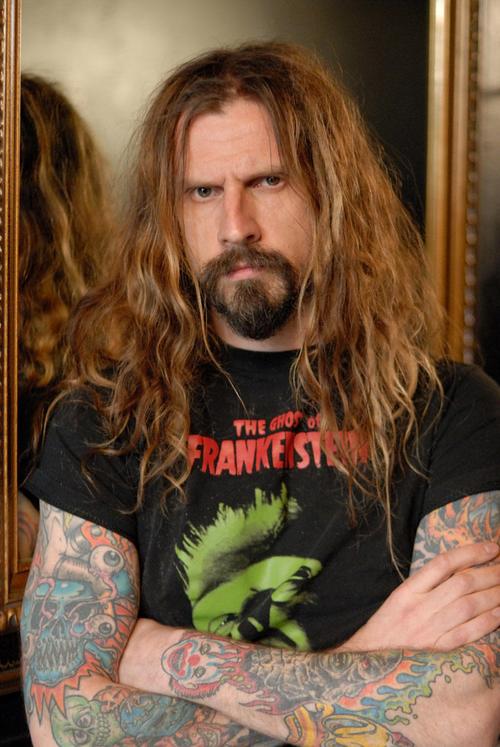 TFM will host a special celebration for Rob Zombie's best selling novel and movie LORDS OF SALEM! The celebration will includes the likes of Meg Foster (THEY LIVE), Judy Geeson (HORROR PLANET), Patricia Quinn (ROCKY HORROR PICTURE SHOW) and Dee Wallace (E.T., THE HOWLING).
PLUS! All VIP Pass-holders will want to check out their Goodie Bags at the show as they will all contain a copy of Rob's book SIGNED by ROB ZOMBIE himself!
THE LORDS OF SALEM is Rob Zombie's first original horror story since the great The Devil's Rejects and is sure to deliver exactly what his fans have been waiting for. Zombie's die hard fans have been going bonkers about THE LORDS OF SALEM! a chilling plunge into a nightmare world where evil runs in the blood—which is based on the original screenplay of the same title by Zombie and written with multiple award-winning horror author B.K. Evenson. The book hit shelves on March 12, 2013 and has since been reconized on the New York Times Best Sellers list at #35!
THE LORDS OF SALEM was also released as a full-length movie on April 19th, 2013! Just five weeks after the book's publication. Written and directed by Zombie, this was his first original film since 2005's beloved The Devil's Rejects. "The book offers a different experience from the film since it can obviously go into much more detail," states Zombie. "The book and film really complement each other." The film is relentlessly eerie while the book goes into far more narrative detail and character back story, and also has a significantly higher body count than the film.
Official Trailer for Lords Of Salem
It wouldn't be a complete horror fest without a PARTY! On Friday May 3, from 9pm – 1am TCM will celebrate with circus freaks sideshow acts, dancing, a live dj, and of course a COSTUME CONTEST!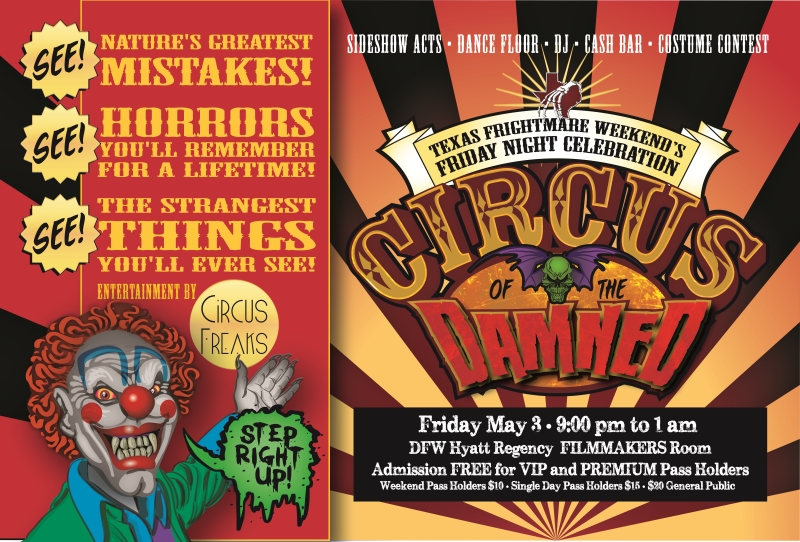 A FULL PDF SCHEDULE CAN BE VIEWED AND PRINTED HERE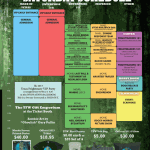 SHOW HOURS:
FRI: 6 PM – 11 PM
SAT: 11 AM – 7 PM
SUN: 11 AM – 5 PM
Ticket prices range from $25.00 – $199.00 and can be purchased (here).
FREE PARKING
Below are the celebrities announced that will be at the event!
***DARYL, LORI, and AXEL have cancelled***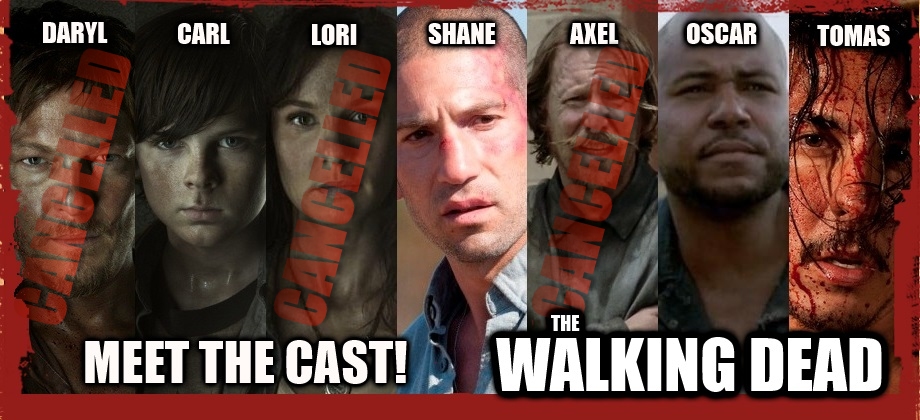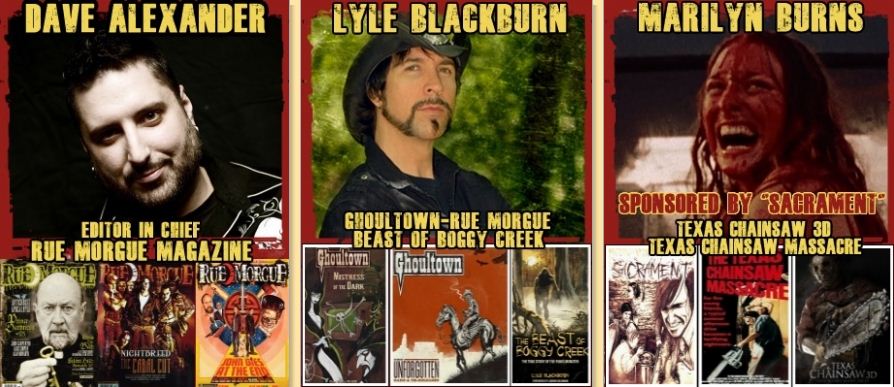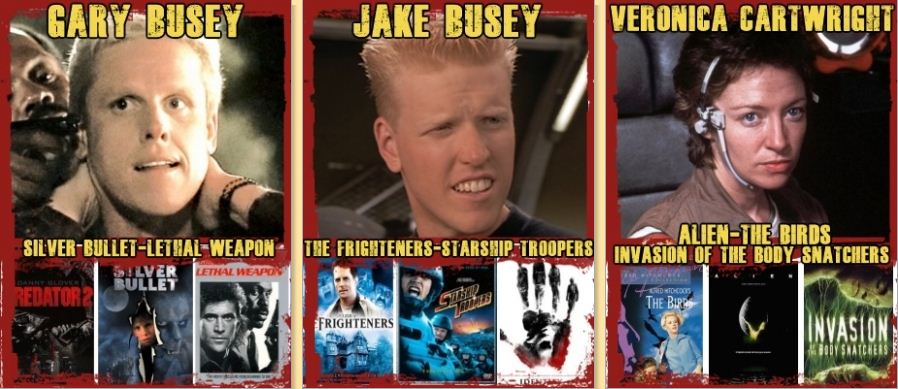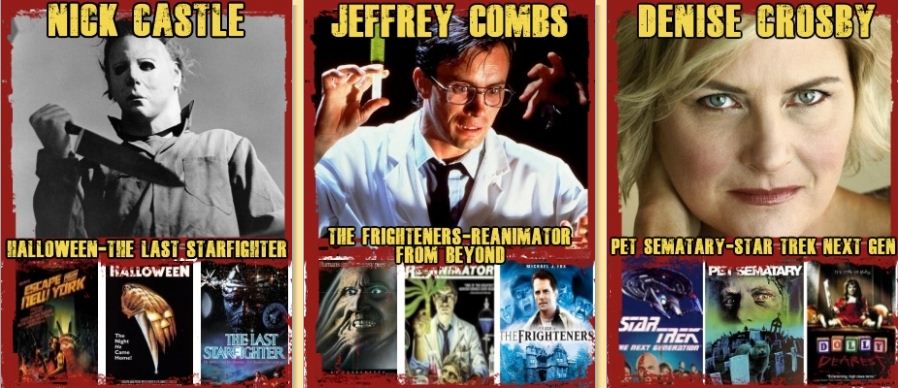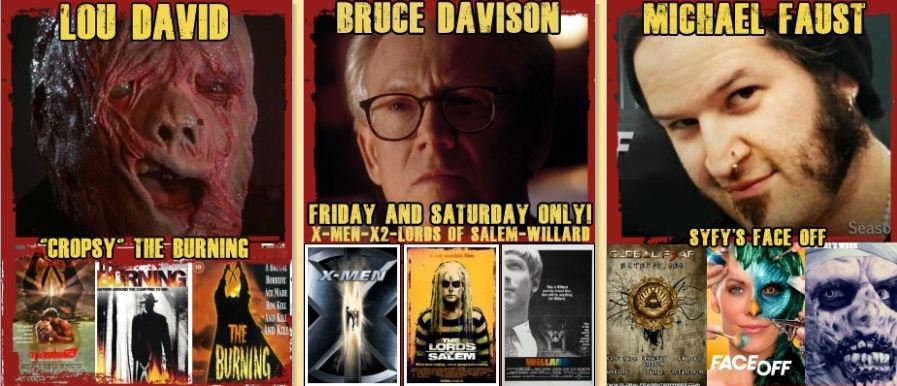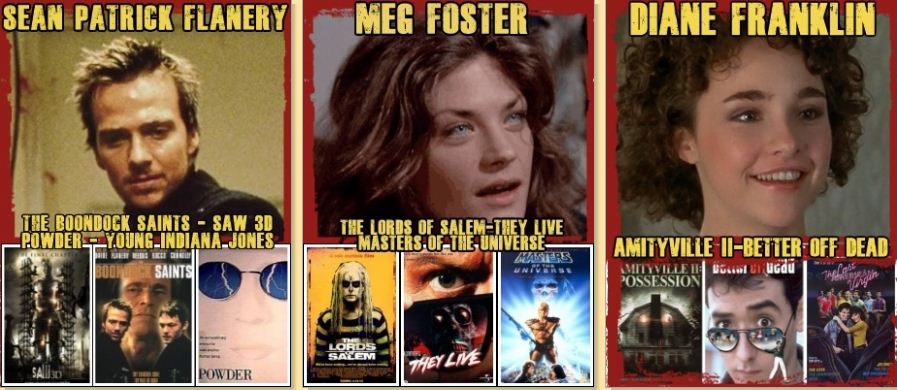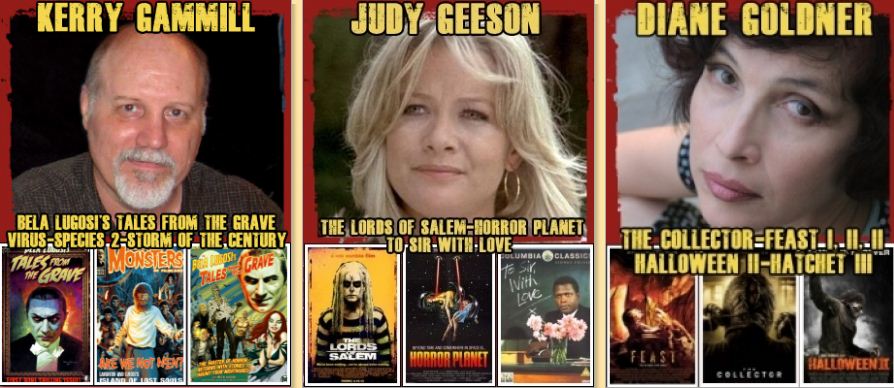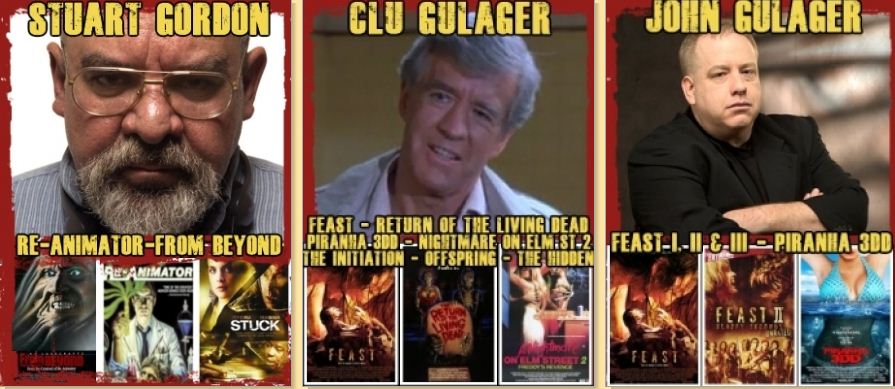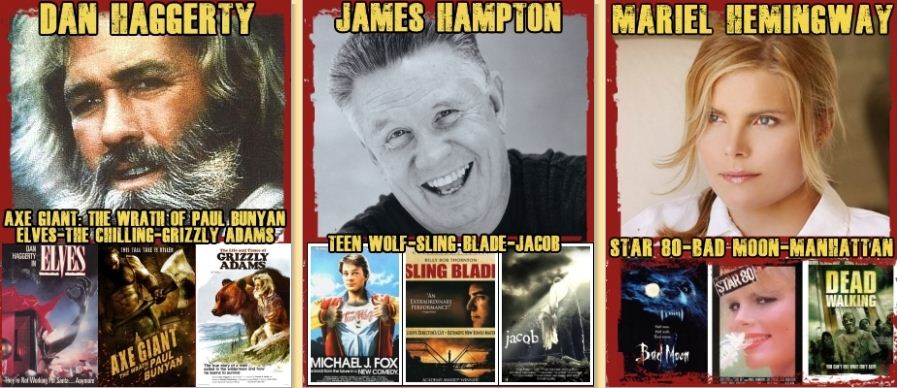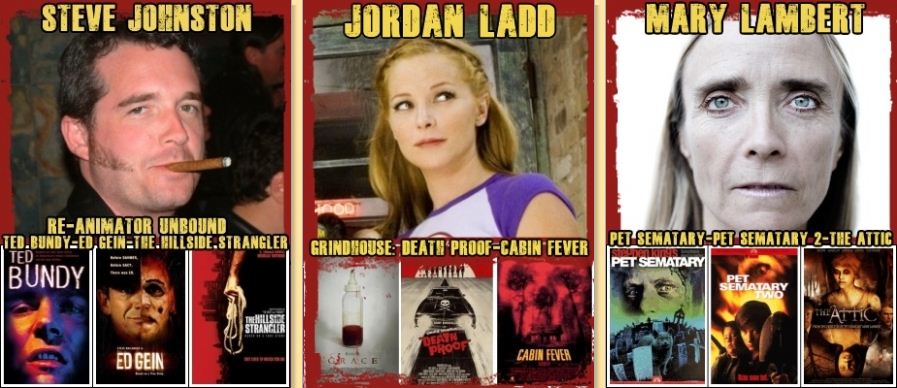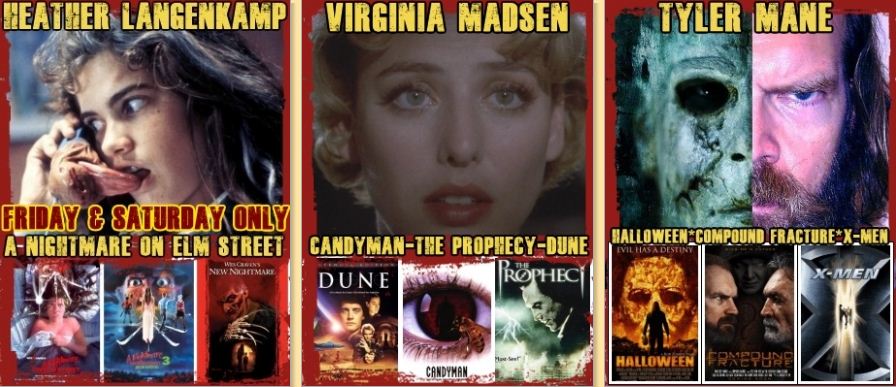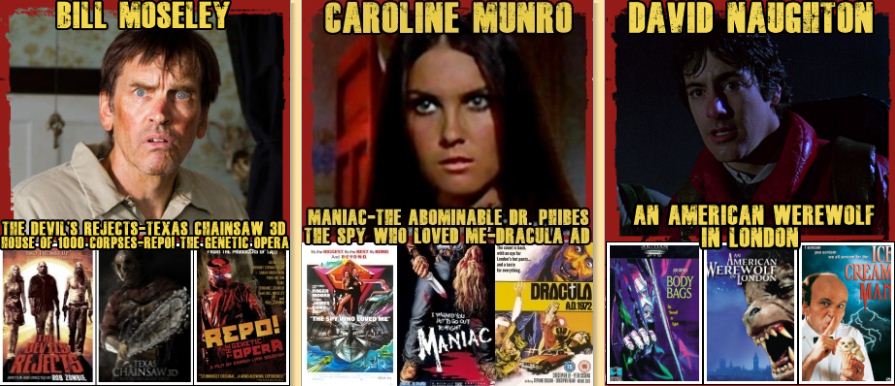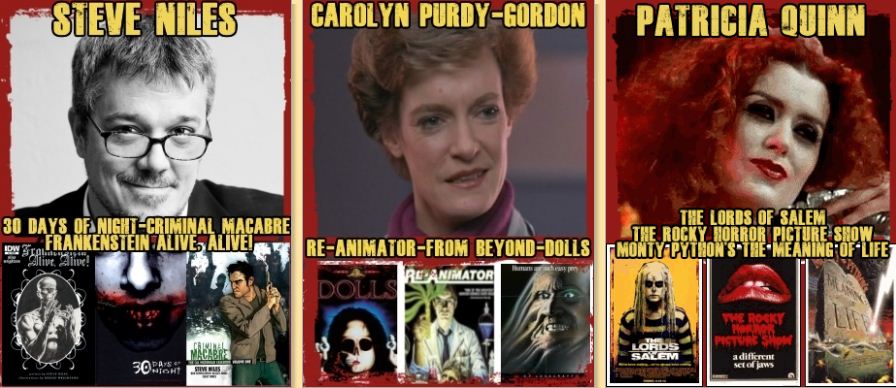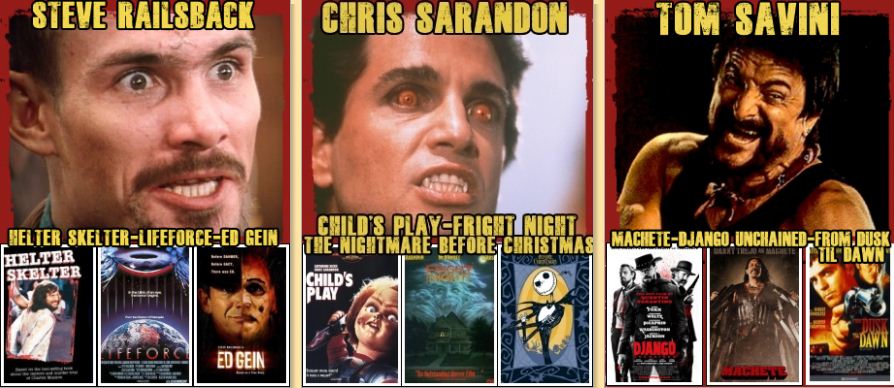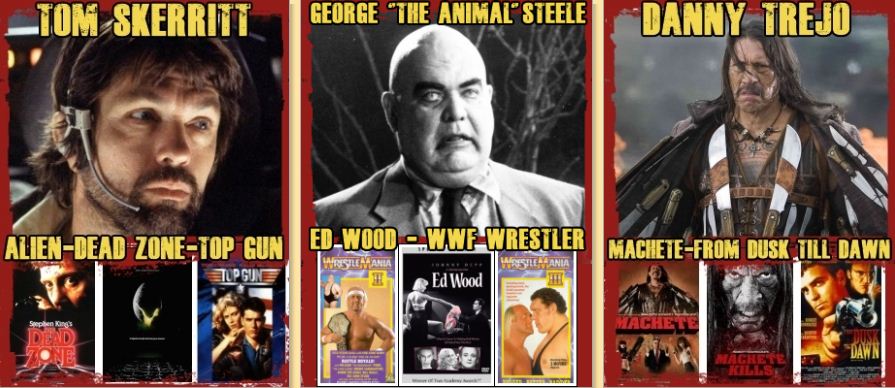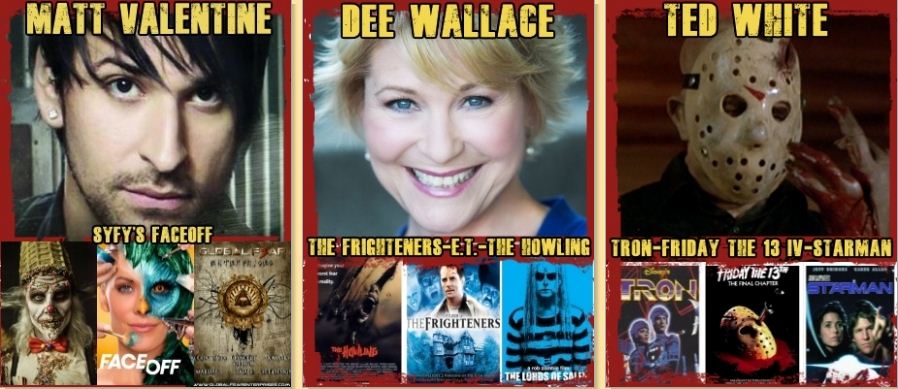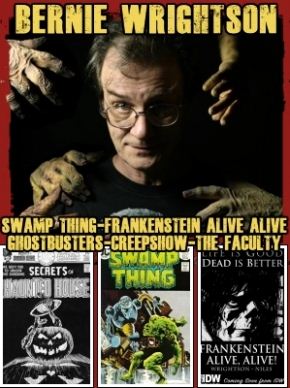 Frightmakers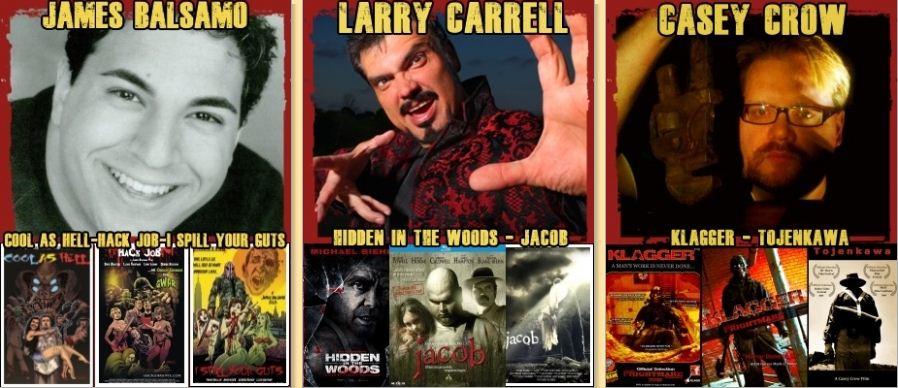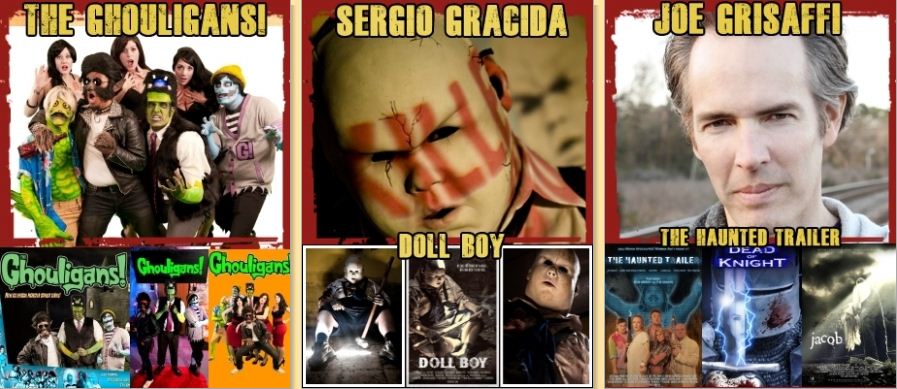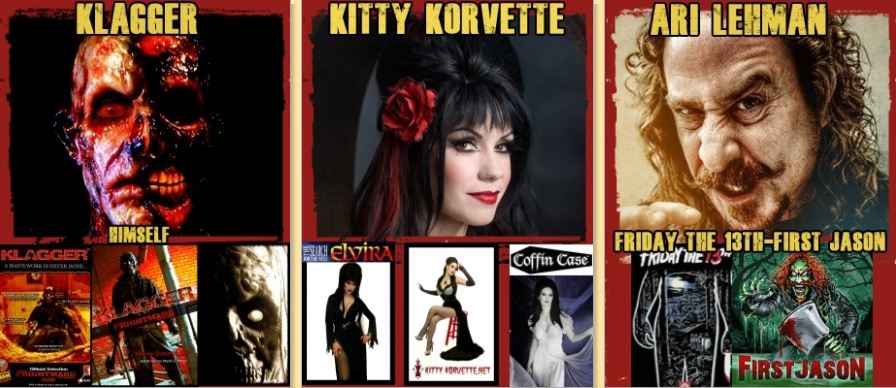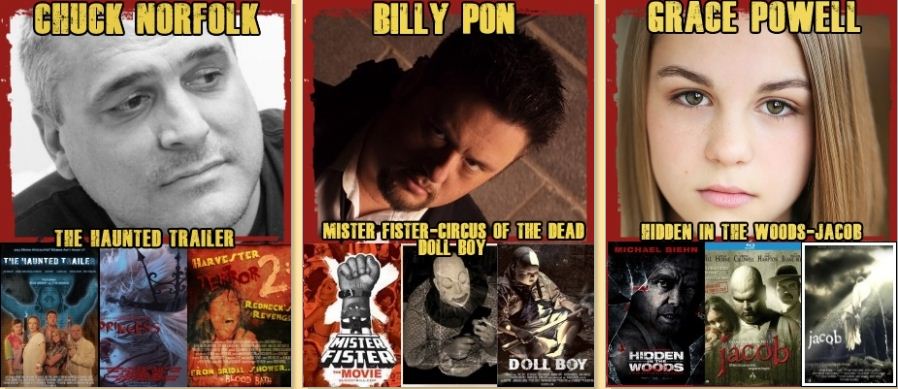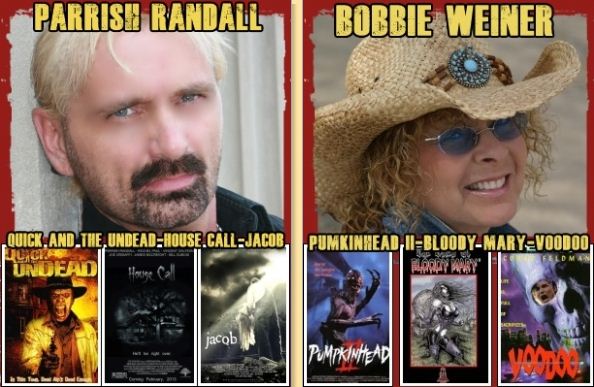 Artists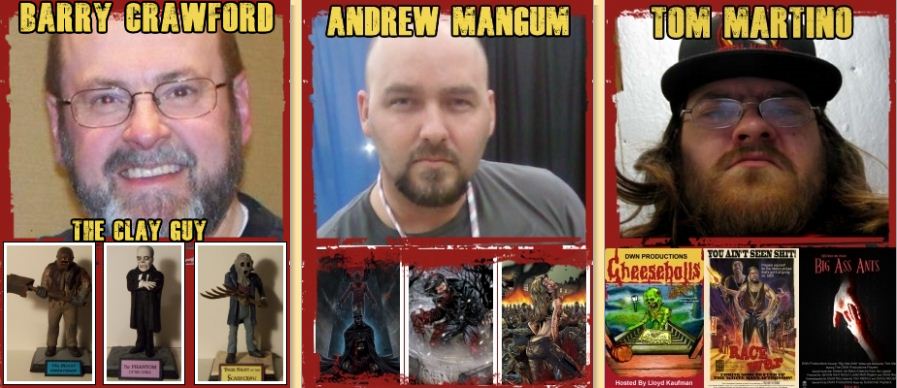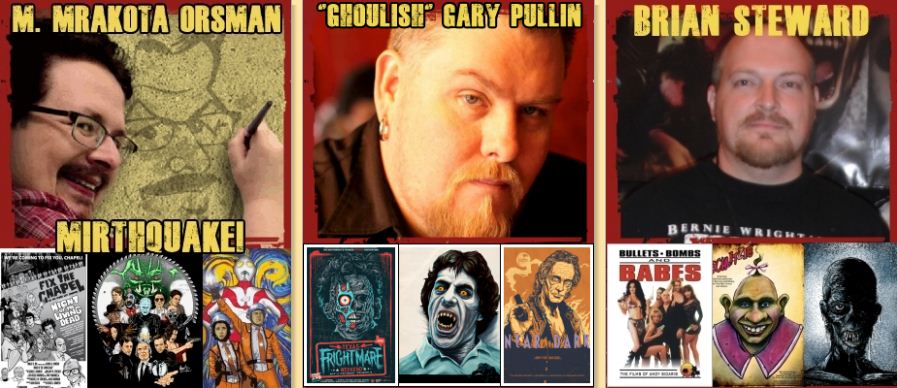 Authors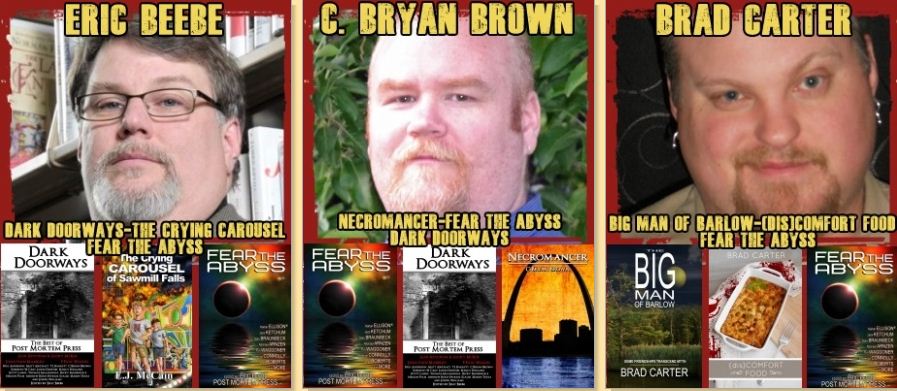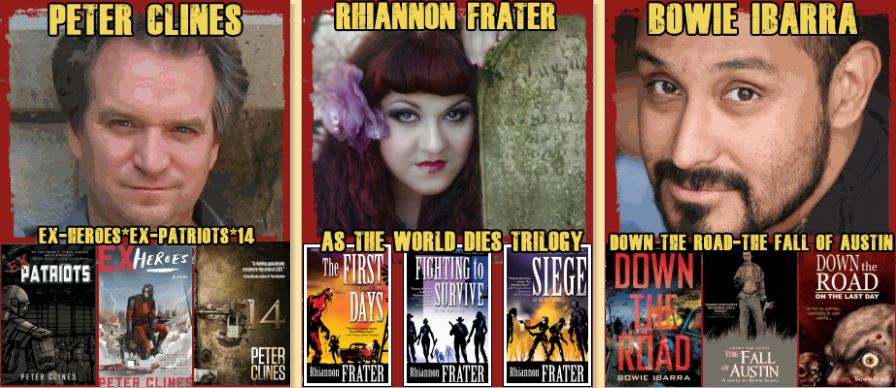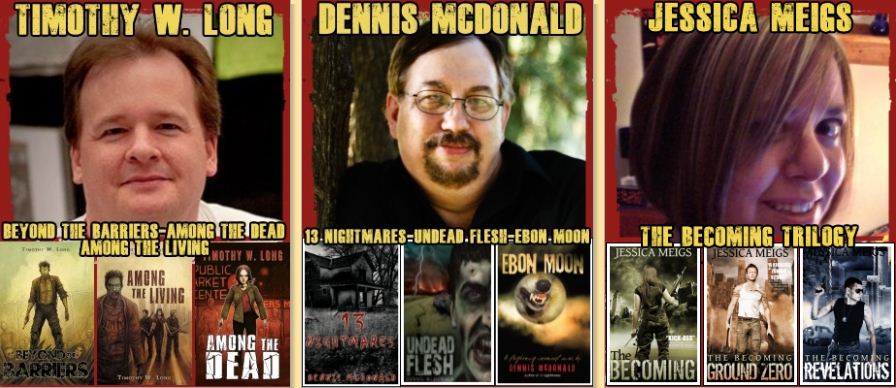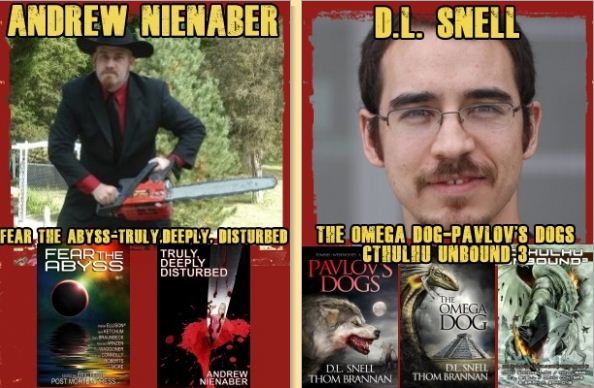 CANCELED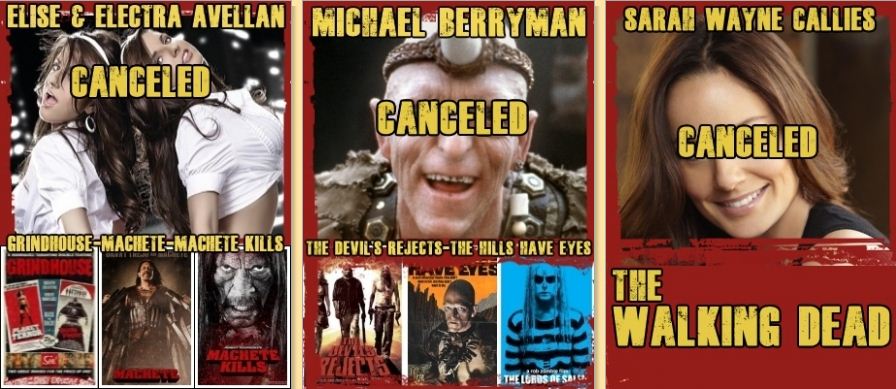 For more info visit the official Texas Frightmare Weekend site at www.texasfrightmareweekend.com
keep it social!
Follow us on twitter @BehindThrills
Like us on facebook: facebook.com/BehindThrills