If you're a fan of theme park games, then you probably already know about the amazingly detailed Theme Park Studio. Last month, Pantera Game Studios started a Kickstarter campaign that would help the studio raise the money they needed in order to make the game. In addition to having the chance to help what promises to be one the coolest theme park games ever, Pantera gave incentives to donate. The more you donated, the more perks you got, such as access to Beta versions of the game, and collector edition copies of the game. If you didn't get the chance to donate and get in on all the extras, you still have a chance.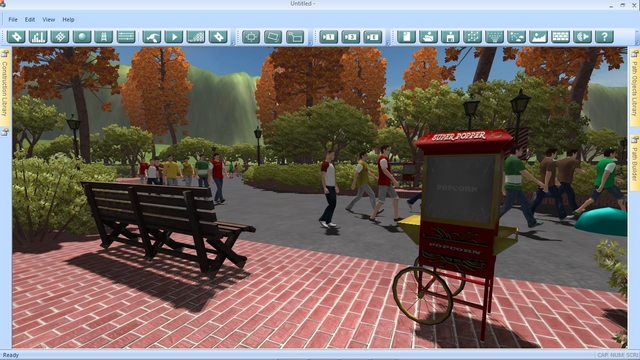 While the Kickstarter campaign was very successful for Pantera Studios, they are still accepting donations to help fund more aspects of the game. You can also still take part in some of the great incentives for donating, by clicking here!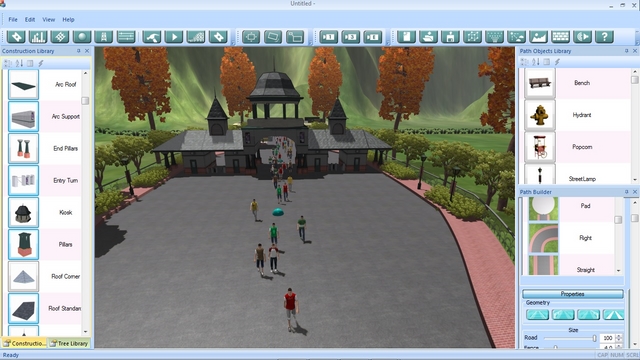 In celebration of the successful run of the Kickstarter program, Theme Park Studio has released detailed images showing off the different paths, and buildings as well as some of the guests that will be browsing around the park.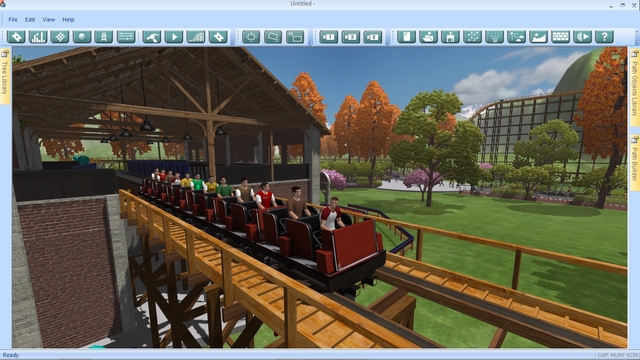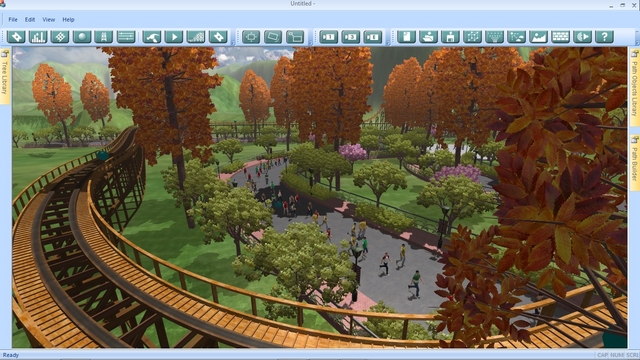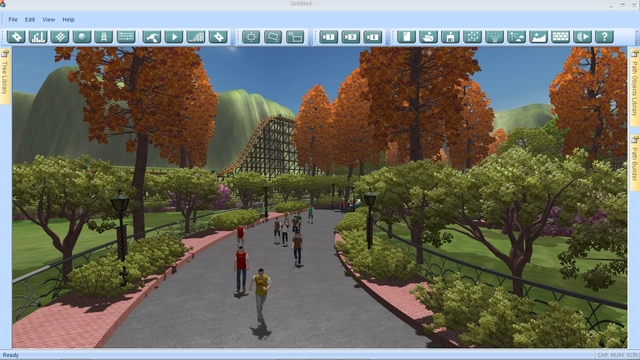 It appears, from everything that we've seen of this game so far, that you'll be able to design just about every aspect of your theme park, including the shape and texture of your paths. While that may seem somewhat trivial, it makes all the difference in either trying to make your dream park, or recreate you favorite theme park. If you're not into creating every single complete and total detail by scratch, players will be able to load pre-made buildings (and probably rides and landscapes) and just "plop" them in your park. The makers of the game promise that this game will be as easy or as hard as you want to make it.
For more information on Pantera Game Studios all new game, Theme Park Studio, visit the official funding page by clicking here!