As a way to promote the premiere of the second phase of their "Universal Backstage" exhibit for the Orange County History Center, two behind the scenes experts from Universal Orlando- Coz Ramirez and Rick Spencer gave a Q&A and stilt demonstration. Stilt walking is an essential part of the Universal Orlando experience- on any given day one can see stilt walking performers throughout the parks and Citywalk. The goal of the exhibit is to showcase the many talented people who work at the parks behind the scenes.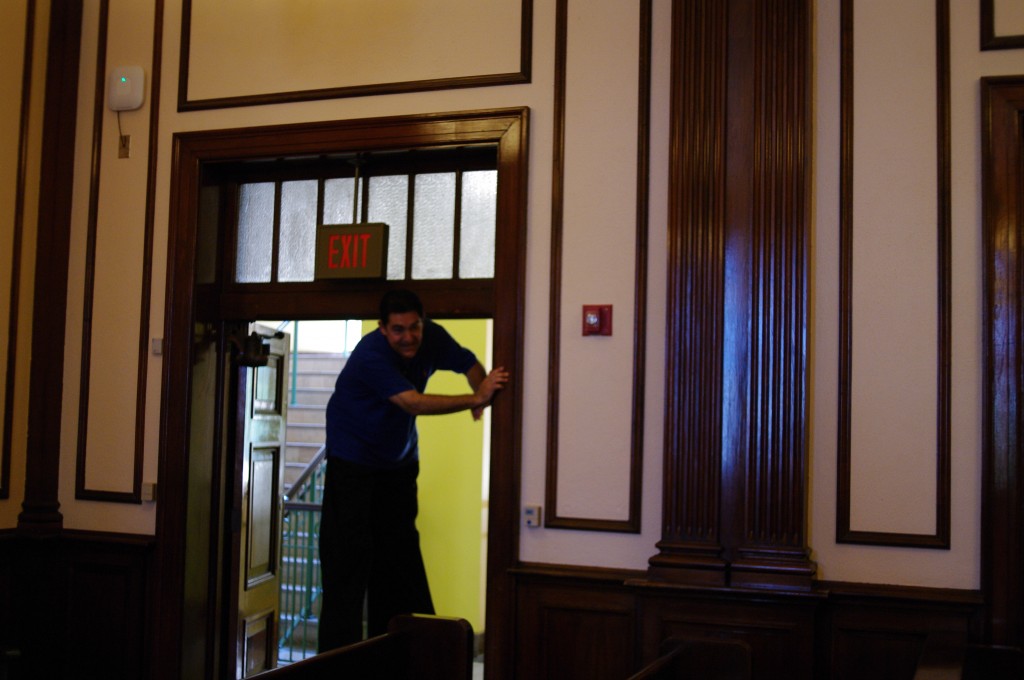 Coz Ramirez, a 30 year veteran of stilt walking, demonstrated how one safely puts on stilts. The stilts that Universal uses strap on to the calves. The stilts are flat footed and look similar to hospital crutches. Mr. Ramirez discussed the correct way to walk and bend.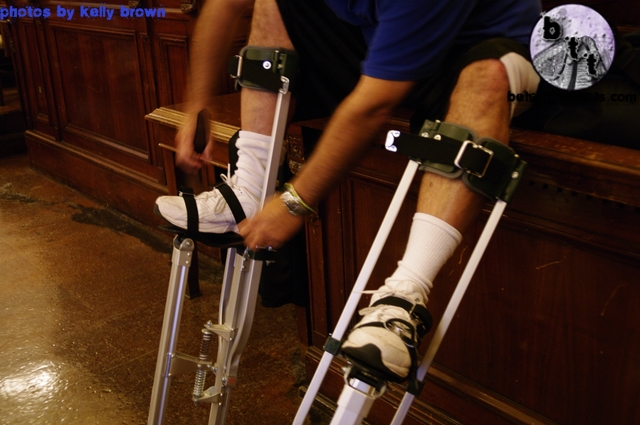 Rameriez and Spencer discussed the safety concerns and preventative measures that Universal takes. Before one becomes a "walker" one must go through a lengthy audition process, followed by addition training. All of the stilt walkers have weather and wind restrictions that limit the availability of performances. "Our first concern is safety" said Mr. Spencer, a show producer for Universal.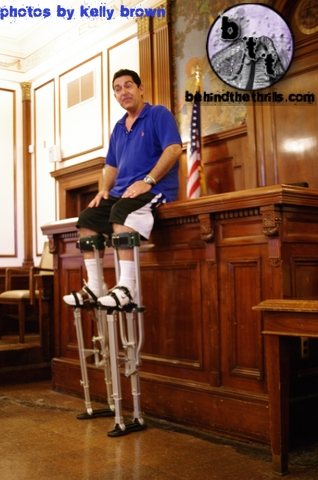 They also discussed the new Transformers ride and stilt walkers. The new stilts are very detailed and much more complicated. They require arm extensions as well as regular stilts. These stilts have dressers and handlers to help with the performance. With only a few weeks before the ride opening, the excitement is in the air and according to Mr. Ramirez-"It's gonna be huge".
Check out the Transformers stiltwalkers in action in the park:
This portion of the exhibit goes until August. The History Center exhibit will change over to to showcase Halloween Horror Nights and their holiday celebrations.
For more information, including tickets to the Orange County Regional History Center in Orlando, visit the official website by clicking here!
Article by Kelly Brown. Kelly Brown is an Orlando resident and lover of all things theme park!