Just last week, Universal Orlando announced the official grand opening date for Transformers: The Ride 3D. On June 20th, Transformers will officially open to the general public, but one of the biggest questions left on the table is pass holder previews. As an annual pass holder, you are usually given "extra perks" for being a year long customer. Universal frequently offers pass holder previews with new attractions, and Transformers will be no different.
Here are a few photos from the Annual Passholder mailer that hit mailboxes today: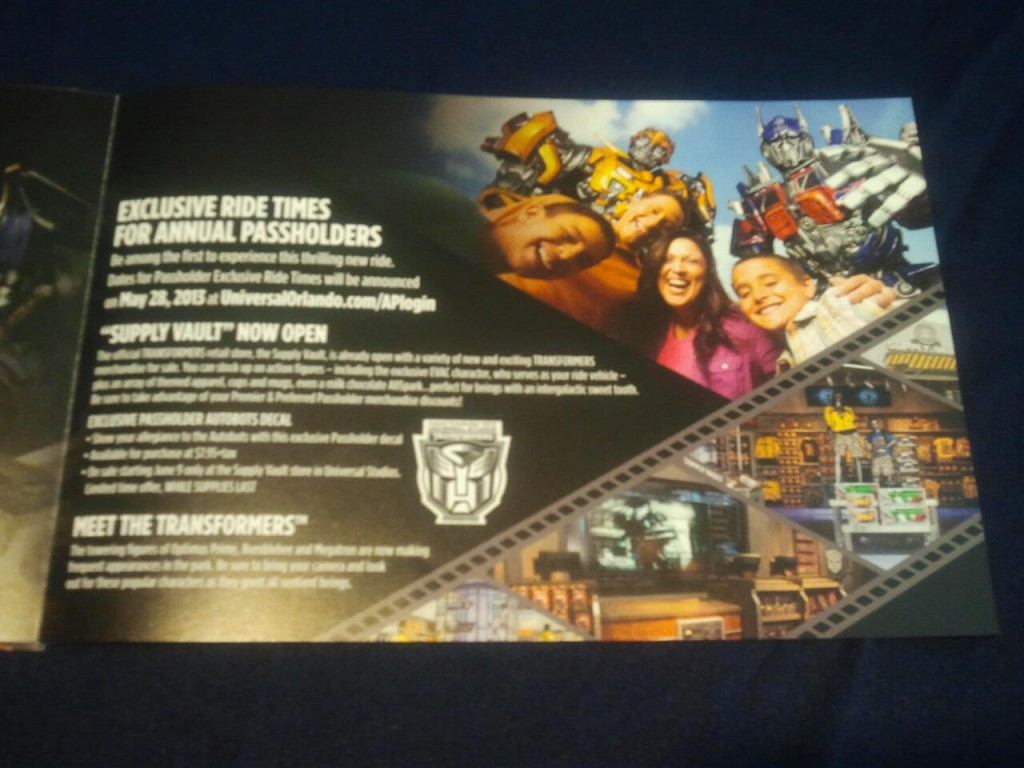 Mailer photos courtesy of Peter Collebert.
According to the passport mailer, Universal will be announcing exclusive ride times for pass holders on May 28th. However, it looks like Annual Pass holders might need to sign up for a slot through the AP website. Times have yet to be announced, so stay tuned on May 28th. For more information about your annual pass, visit the AP website by clicking here.
Universal has also announced via their E-Pass that annual passholders get early entry into the Wizarding World of Harry Potter from May 25th until September 3rd. Now, more than ever, it pays to be a Passholder.
For more information about Universal Orlando, visit the official website by clicking here.