With just two days before the big grand opening, Antarctica is finally shedding walls at SeaWorld Orlando. Unlike other attarctions in the past, SeaWorld has decided to keep things relatively quiet for the largest expansion in park history. With only a handful of media outlets getting an inside look at the attraction and even fewer getting a chance ti ride, SeaWorld has kept the excitement levels high and pushed expectations even higher.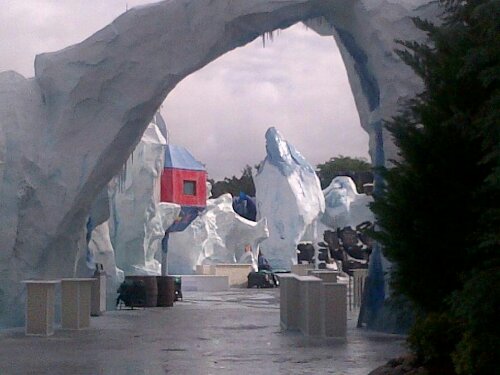 With the walls down guests can finally peek inside the realm as ice formations rise from the shiny pathways, which very much resembles a glacial ice drift.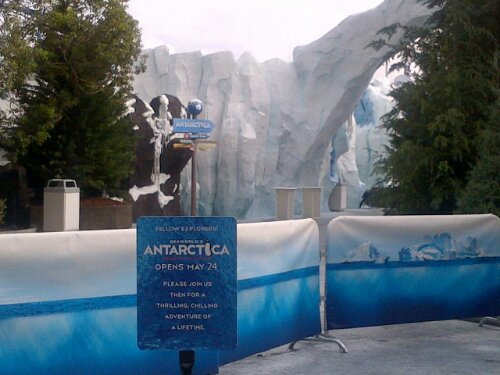 While the view is enticing, barriers still tease passersby, keeping everyone from storming the ice.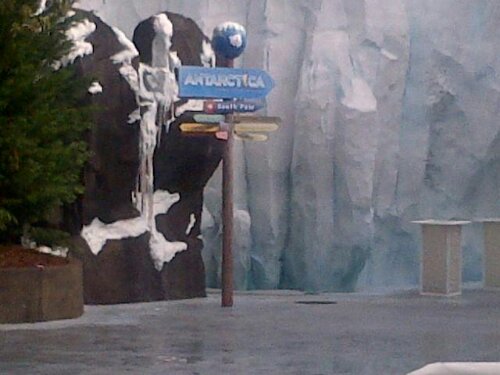 The rock work of the realm really reflects what we were told months ago, the ice is the most realistic that has ever been seen in an attraction. The shades and colors play on the area and give off a translucent look.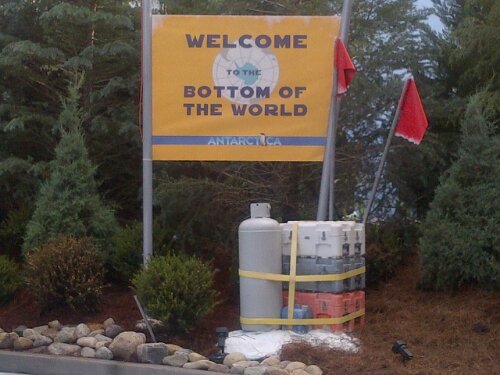 Signs have been added all over the attraction adding to the feel that a real series of expeditions are taking place by scientists from all over the world.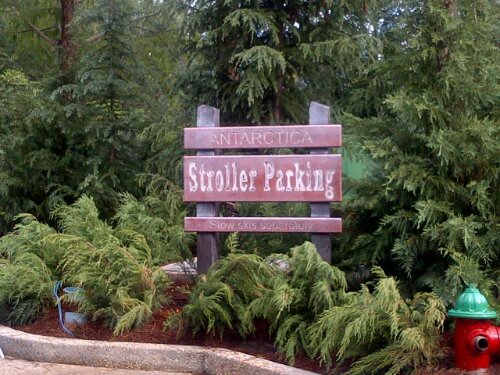 While the attraction itself is going to be famy friendly, strollers will be parked outside, giving the crowds that will gather to watch the penguins play room to walk without being run over.
The ride itself will feature two different experience levels, a wild side and mild side.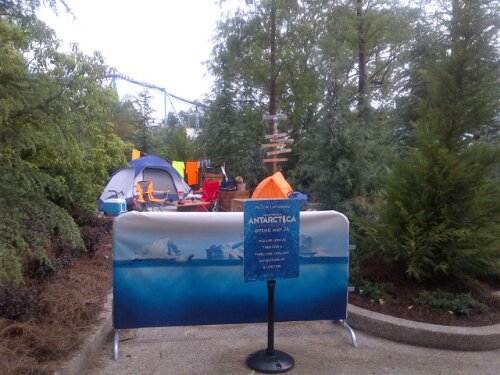 All over the realm, base camps have been setup.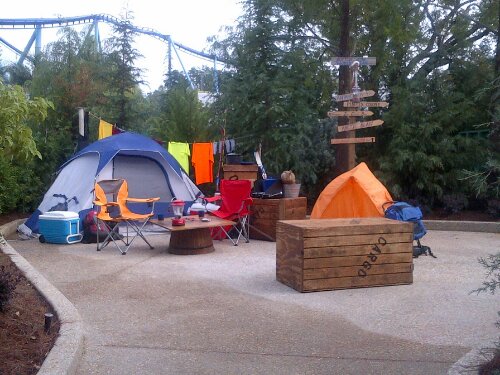 As of right now there is no word if the base camp will be part of the realm permanently as maybe a photo op or if it's just for the grand opening.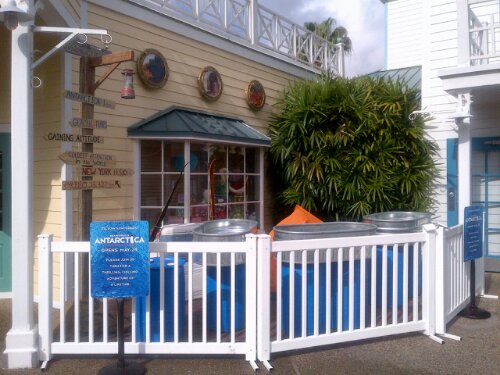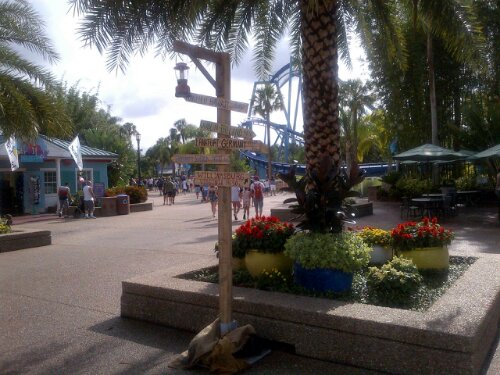 Antarctica will be open to the public in Friday, But be sure to hang with us tomorrow on Twitter as we get an early sneak peek of the realm, the ride and penguins!
Also check back for more pictures, videos and of course what you can expect of the new attraction this weekend.
If you plan on being at SeaWorld for the opening of Antarctica, the first 700 guests through the gate will receive an Antarctica bracelet. Guests are also encouraged to show their "penguin pride" by dressing in black and white. The festivities will begin at 8:45 and will include an "ice cutting ceremony" and a performance by the "Voice of Antarctica" Lauren Alaina. Alaina has recorded the official theme song of the attraction.
For more information on Antarctica Empire of the Penguins at SeaWorld Orlando, this is the official SeaWorld Orlando website by clicking here!