Universal Orlando's Summer Concert Series is rolling through another Saturday, and this week it's a little more than a band. The hit kids show, Big Time Rush on Nickelodeon is coming to Universal Orlando on one of the first parts of their huge summer tour. Unlike any other concert, fans are going to be able to get up close and personal with the band and even get a chance to see a new episode of the show before it hits Nickelodeon. So, fans of Big Time Rush, are you ready to have fun…Big Time?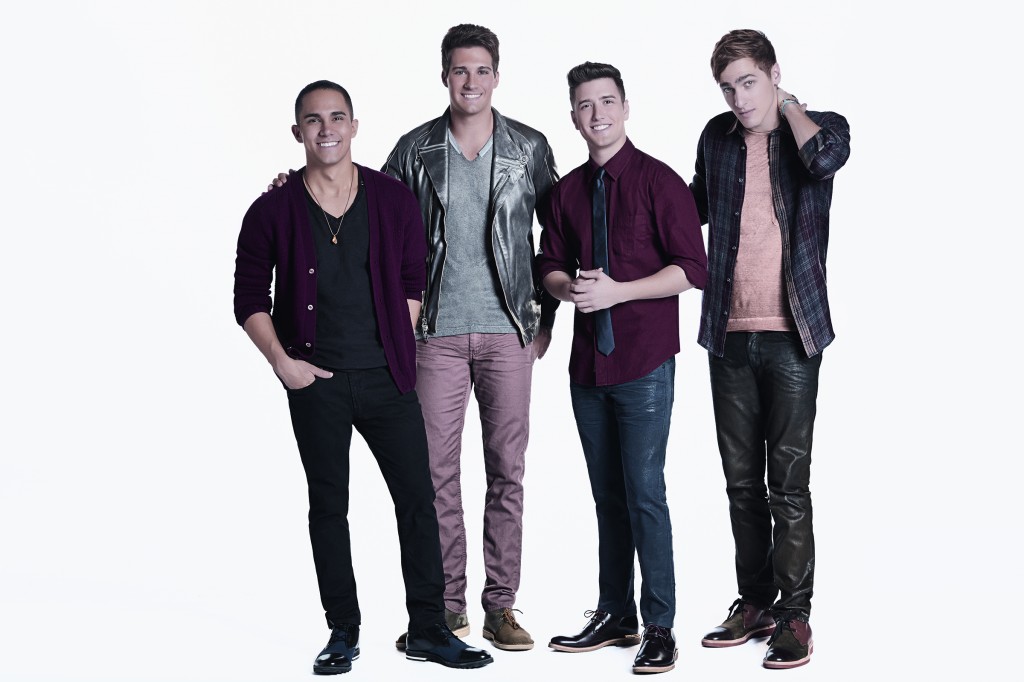 The guys from Big Time Rush will be performing at Universal Studios Florida at 8p.m. on the Music Plaza stage, right underneath Hollywood Rip, Ride, Rockit, the huge coaster at Universal Studios Florida. In addition there are several ways you can catch a glimpse of the band and even have a chance of talking with the guys.
Here's the details
Big Time Rush Screening-In the Shrek 4D theater located in the front of the park guests can catch a screening of Big Time Rush before it hits Nickelodeon at 3P.M. 3:30 and 4P.M.

Big Time Q&A-In the Animal Actors Theater, just next to the all new Springfield, guests can chat with the band and even ask questions
Big Time Concert-At 8p.m. in the front of the park under Hollywood Rip Ripe Rockit the band will perform live
All events are on a first come, first serve basis, and they will fill up fast, so get there early. All events are also included in theme park admission, so be sure to get your tickets before you get to the park!
For more information, including tickets and the remaining Summer Concert Line Up, visit the official website by clicking here!