Universal Orlando's Summer Concert Series continued over the weekend, despite torrential downpours as the remnants of Tropical Storm Andrea pushed through. That, however, didn't stop the band from answering a Twitter Q&A, a live Q&A and performing live in concert. It also didn't stop the boy band from joining the Autobots in their fight against the Decepticons on the all new Transformers The Ride.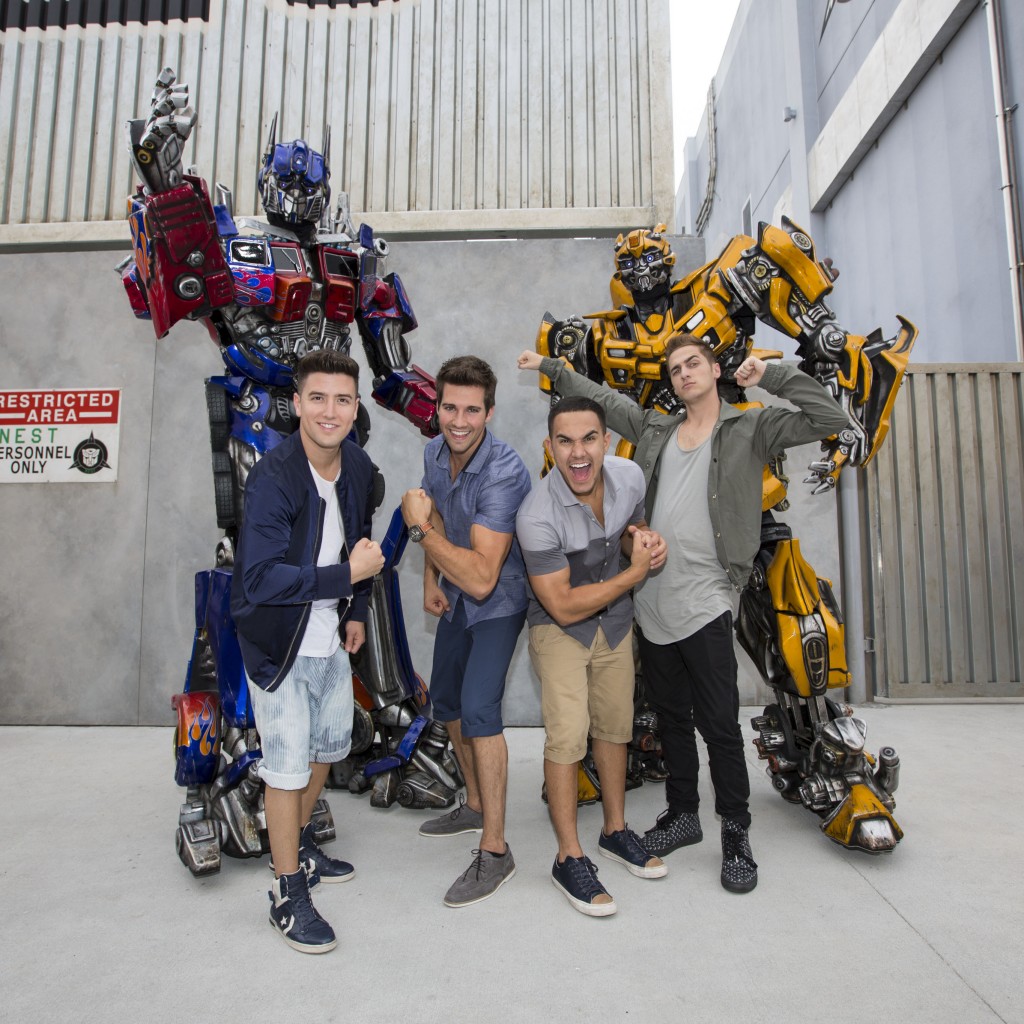 Sure they can sing on television, and dance..but can Kendall, Logan, James and Carlos go toe to toe with Decepticons and save the earth? Probably not. Still, the band poses with the Optimus Prime and Bumblebee outside of Transformers:The Ride 3D which opens on June 20th.
The Summer Concert Series will continue this weekend with Gavin Degraw live in concert on Saturday night. The concerts are free with paid theme park admission.
While Transformers isn't officially open, you may get lucky and witness a Decepticon attack sometime during the day. The ride is currently sporadically open for technical rehearsals, and is open daily for Annual Passholders an hour before the park opens. The ride will officially open June 20th!
For more information, visit the official Universal Orlando website by clicking here!