Busch Gardens Williamsburg has been dabbling in new flavors this season with their all new Food&Wine Festival. The new weekend celebration is getting rave reviews by would be food critics in the park, and is giving yet another reason to visit Busch Gardens Williamsburg this summer. The park has won the prestigious Thrill Weekly Award for Best Theme Park Food Destination three years running, and has taken that title serious with the add on of this new festival. This weekend, Busch Gardens let's guests get up close and personal with a celebrity chef, let's you sample some unique dishes in one of five unique offerings designed just for Food and Wine.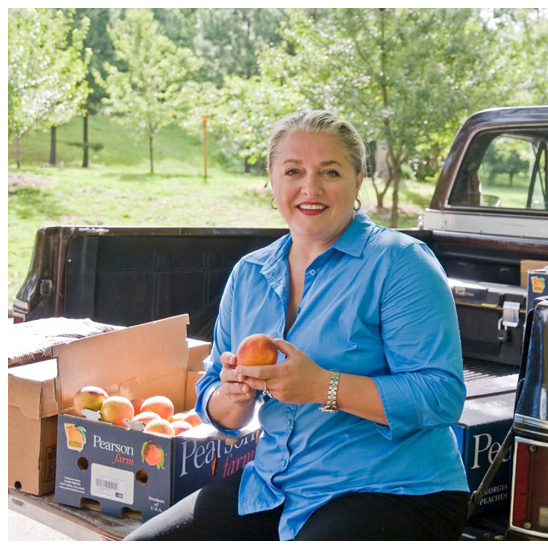 Celebrity Chef Virginia Willis, author of Bon Appétit, Y'all! Recipes and Stories from Three Generations of Southern Cooking and Basic to Brilliant, will be on hand this Saturday and Sunday for a special presentation called "The Chef's Guests" at Castle O'Sullivan. For just $20 dollars guests can get up close and personal and see as the prepares tasty meals, shares tips and tells fun stories.
Here's more of what's included:
One alcoholic beverage included for guests 21 and older with proper indentification.
Beverage choices for guests under 21 years old include Coca-Cola beverages, water and coffee.
Menu includes a small sampling of Gold-Peak Sweet Tea Brined Pork, Tangle of Bitter Greens, Grits with Corn and Vidalia Onions, assorted desserts including Coca-Cola Cake.
The Chef's Guests is but one of the new offerings for Food and Wine.
Others include:
French Wine Tasting:Guests will receive a keepsake wine glass and be able to sample four different French Wine selections

Wine on the Rhine:A scenic 20-30 minute cruise while sipping on French Wine, eating cheese and eating chocolate
Virginia Wine vs French Wine Comparative Tasting:Taste the differences between French wine and locally bottled Virginia wine and see if you can spot the difference. Comes with a keepsake wine glass
Food & Wine VIP Tour:Join your personal guide for an adventure of culinary delights while you dine on your choice of 6 food items, and 3 beverage choices from the many different countries represented
The Food and Wine Festival is also boasting the all new cashless gift cards that you can strap to your wrist. While that's all fine and makes for a great souvenir, the real treat is in all the food and extras that the festival has going on throughout the day.
Here's the list of free activities:
Grape Smashers: A merry Merlot mess at Il Teatro di San Marco, where the all-new interactive grape-stomping show is a fantastically fun spin on a classic Italian tradition. Bring your friends and family and watch as our crazy cast smashes grapes. Think you've got what it takes to be a champion? Get ready, because you could be challenged to a stomp-off.

Cooking Live: Live cooking demonstrations with Chef Virginia Willis throughout the day at Il Teatro di San Marco on May 31 – June 2 and June 15 -16. See venue or park map for show times.
The Art of Food:Ordinary food becomes extraordinary art in the hands of these famous food art experts. Catch demonstrations throughout each day of the Food and Wine Festival in the Ireland, France and Italy sections of Busch Gardens. The fifteen artists in the lineup have won several awards in competitions around the world and have appeared on many TV shows like Food Network Challenge!, Sugar Dome, The View and Ultimate Cake Off.
The Food&Wine at Busch Gardens Williamsburg keeps rolling until June 23rd!
For more information about the Food and Wine Festival, and the different culinary tours and shows, visit the official website by clicking here!