The internet is full of crazy little fads, memes and pictures. You've got planking, Tebowing, milking, owling, Vadering, and of course catbeard. While they do make for some great pictures, they all can be disruptive, dangerous and…well…stupid. Recently Universal Orlando erected a huge and frankly breathtaking statue in preparation for the opening of their all new attraction, Transformers:The Ride 3D. Just one look at the statue, and you instantly need to replicate that greatness.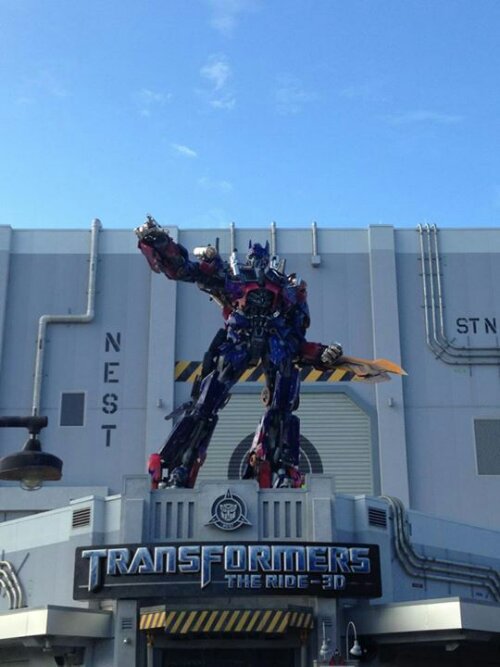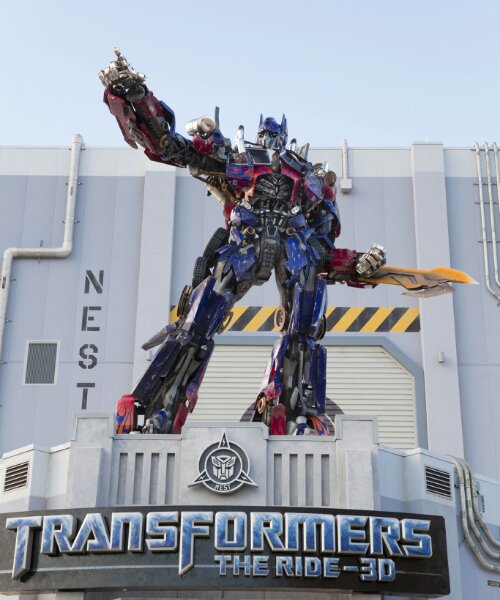 Transformers:The Ride 3D opens June 20th at Universal Studios Florida. As part of the new ride and building Universal Orlando constructed and placed a life size 20 foot tall and almost 9 ton statue Autobot leader Optimus Prime. Optimus looks ready for battle, as he points towards the horizon with his sword in hand and at the ready.
Over the weekend we visited the park and noticed how quickly everyone wanted to imitate the Autobot leader. So much so that we think this could be the next internet craze. We call it Primeing.
The concept is simple…you stand looking serious, pointing towards the horizon with your right hand and holding something just behind your back with your left hand. What are you pointing at? Who knows! Maybe it's your dog, maybe it's at a swarm of Decepticons. What are you holding? Your choice, but make it clean and get creative.
The result should end up something like this: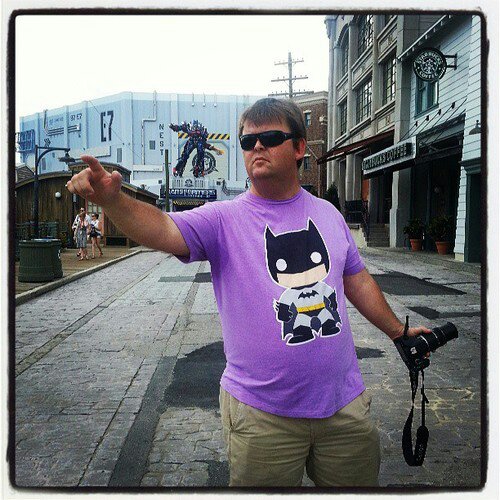 We want to see Primeing become huge, so to help it along we will give away a copy of the 2013 Unofficial Universal Guide, and a special surprise to one lucky Primer!
The book is by Seth Kubersky and Kelly Monaghan and features the most detailed information in one easy to find place about Universal Orlando. Purchase the book and find out more info by clicking here.
To enter simply follow us on Facebook or follow us on Twitter. Snap a picture of your self Primeing and use the tag #Primeing then tweet it to us or post it on our Facebook page. On June 20th we will pick one winner!
Transformers will open on June 20th at Universal Orlando and features an epic battle between Autobots and Decepticons. Show your Autobot pride by #Primeing!
For more information about Transformers at Universal Orlando, visit the official website by clicking here!